15 Signs of Love at First Sight: Is It Love or Attraction?
Whether you are in the majority and believe in love at first sight or you think it's all a bunch of baloney, you can't argue with science and science claims that, in some sense, love at first sight is indeed real.
The proof is in the chemistry.
That connection you feel is the real deal, but there are probably some important things you need to know if you believe you are experiencing love at first sight.
And if you don't know if you have caught the 'love at first sight' bug or not, then keep on reading on to find out what signs to look out for.
Who knew our bodies were such wonderful matchmakers.
Love at first sight could be an attraction at first sight
Now, we don't want to make you feel as though your bubble has burst, but some people could say that love at first sight could be an attraction at first sight, and they wouldn't be wrong.
People can immediately decide if they find someone attractive, and without that initial attraction, love at first sight cannot occur.
Your brain knows exactly what it wants and can determine if the wonderful specimen you are talking to ticks the boxes in seconds. It's this response that often develops into a long-standing relationship.
The science behind love at first sight
What does love at first sight feel like?
There's a chemical reaction in your brain that makes you feel love
Magical things happen when you look into another person's eyes. In a nutshell, they send messages to your brain to acknowledge the attraction and then loops in a cycle.
The longer the loop cycle, the stronger the feeling or pull toward the person you will feel.
They pull you together using chemistry and do such a good job that they can even lead you to lock lips – thus enhancing the chemical reactions that are occurring inside.
So when somebody acknowledges that there is chemistry between a couple, they are speaking literally.
The video below discusses how your heart feels love intensely, whether it's for a soulmate or a first child, and modern science shows us how the brain is involved when we fall in love:
Love at first sight doesn't mean that your relationship will last
Here's the truth, love at first sight does not mean that you have met 'the one.'
It means that you have the potential and the assistance of your joint chemistry to give you enough of a connection for a long enough period to get to know each other and determine whether you can build a lasting relationship or not.
This is good news for all concerned; it means that if you didn't feel love at first sight that it's perfectly ok, you still have as much of a chance to build a relationship together first before the chemicals kick in.
And if you have experienced love at first sight and are disappointed with the idea that your lover might not be the one, don't sweat it. Instead, think of it as giving you a headstart and realize that you are unlimited in your potential to find love. It's not a case of finding a needle in a haystack.
15 signs of love at first sight
Not sure if you are experiencing love at first sight? How do you know it's love at first sight? Here are signs to help you determine whether your chemistry says 'Yes.'
1. Your stomach flutters
Those matchmaker chemicals are busy again, this time releasing adrenaline into your veins so that when it is released, you get all the 'feels.' And if the chemistry is doing its love at first sight trick on you, you can expect powerful butterflies.
2. It feels as though you've met them before
If you've ever had the feeling that you've met someone before and it's coupled with some of the other signs of love at first sight, chances are it is love at first sight.
3. Nerves kick in when you are around them
If looking at this person makes you stutter around them, or you feel your nerves prickling, it's a sign that your chemistry is locked in and ready for you to recognize love at first sight.
4. You are confused by your reaction
You are drawn to this person, and you just don't know why because they are far from your 'norm,' but you are so attracted to them. AKA Hello love at first sight!
5. You are compelled to talk to them
So your magical chemical force has drawn you in, brought this person to your attention, made you feel weird, and now you have an unstoppable desire to go and speak to them, despite being a nervous wreck. Yup, that's love at first sight.
6. You can't get them out of your head
If it's real love at first sight, and they've made it into your mind, trust us, they are not going to be leaving your thoughts any time soon. No way, no how. You are stuck with them permanently on your mind. And truth be told, you are probably going to enjoy the ride.
7. You are given attention too
If it's seriously a mutual love at first sight and not merely one of the infatuation or attraction at first sight signs, you will also receive attention from the person. It could be a mere gaze or a smile as a signal of readiness to take things forward.
8. You smile thinking about them
If you find yourself often smiling thinking about them, that sense of euphoria is also a sign of love at first sight. Love is about the sense of happiness and fulfillment in life, and if the person you saw is able to give that to you, nothing like it.
9. You experience a sense of familiarity
You don't feel the sense of strangeness with the person. That person is able to give you comfort despite being a stranger. This sense of familiarity is one of the love at first sight signs from a guy or girl. When you meet them, you are comfortable sharing your opinions with them and communicate with them.
10. You feel your heart racing
Very similar to having butterflies in your tummy, if you also feel that your heart is skipping beats, this is a clear indication of one of the physical symptoms of love at first sight. Your heart beats really fast, and you clearly want to blurt out your feelings for the person.
11. You can't stop thinking about them
In love, people often lose the sense of time and space. They are lost in their own world. If this is also happening to you for the person you have just met and you can't take them out of your head, it means you fell in love at first sight.
12. You get a sudden urge to see/ meet them
One of the sure signs of love at first sight is when you want to meet the person all the time. You not only can't keep them out of your head but also can't stop meeting them and keep thinking about ways and excuses to see them again.
13. You find them extremely attractive
You appreciate the way they look. You find their personality and look attractive. Beauty is subjective, and what pleases you might not please others. So, even if your friends have a different opinion than yours, they are all that you can think of.
14. You visualize yourself with them
Not only do you find them attractive, but you also want to spend your time with them. You think of a prospective relationship and want your future together.
If thoughts of togetherness run in your head and you have already painted a happy picture, it is love.
15. You don't care about the type and match
You don't care if you both are a perfect match or are compatible physically, emotionally, or financially. All you know is that you really like the person a lot and are already planning a future together. You are thinking of ways to express your feelings and give it a shot, despite not knowing enough about the person.
Characteristics of love at first sight: Fake vs. Real
First sight love usually starts with physical attraction, and at times, a mere infatuation or a short-term attraction can be confused with love. So, unless you experience the solid signs aforementioned, you should not believe it to be love.
If you only love the way they love, walk, or talk, there are fewer chances that the relationship will be a success. So, make sure you are sure about your feelings before making the first move.
Share this article on
Want to have a happier, healthier marriage?
If you feel disconnected or frustrated about the state of your marriage but want to avoid separation and/or divorce, the marriage.com course meant for married couples is an excellent resource to help you overcome the most challenging aspects of being married.
More On This Topic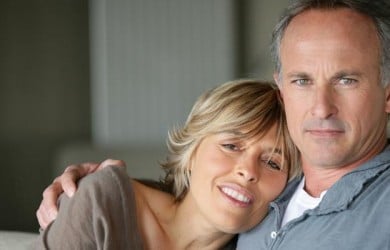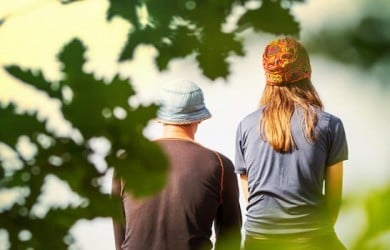 You May Also Like