15 Break Up Mistakes to Avoid
You have probably heard the adage about how breaking up is hard. This is a saying for a reason!
Breaking up with a partner is not easy in most cases, especially if you are unaware of certain situations that should be avoided.
Keep reading for information on how to handle each break-up mistake, so you can make sure that you aren't guilty of some of these common slipups.
15 break-up mistakes that make us suffer in the future
You may make numerous mistakes after a breakup that aren't good for you or could harm you in the future. Some may be rather obvious, but others you might not have considered before.
Either way, you should pay attention to them so that you can prevent each break-up mistake in this list.
Here's a look at 15 breakup mistakes that should be avoided at all costs.
1. Wondering why your relationship ended
Whenever a relationship ends, this may feel like a low point in your life. You might wonder for many hours or have a hard time understanding why do people break up.
However, this is a break-up mistake that you should try your best not to make.
Reason to avoid:
You don't need to keep yourself up at night wondering what you did to cause your relationship to fail. There are so many reasons people break up, which doesn't mean you did something wrong. Instead, focus on determining how you want to move forward.
Related Reading: 

Reasons Why Relationships Fail(and How to Fix Them)
2. Breaking up on the phone or via text
You should not break up with your partner through social media or text messages. It is better if you meet with them in person to dissolve a relationship.
This may be more difficult, but it is something to consider.
Reason to avoid:
If you commit this break-up mistake, it may make you seem like a jerk to your ex-partner and other people you know.
It is better to be respectful and break up with someone face to face, so you can be sure that you handled the situation as maturely as possible.
Related Reading: 

Ways to Break up with Someone You Love
3. Being too honest when breaking up
If you are the person that has decided to break up with your mate, you should not be overly honest when you are breaking things off. For instance, you don't have to explain how unhappy you were or how you didn't like specific quirks.
Instead, make your break-up speech respectful and short.
Reason to avoid:
Keeping some of your feelings to yourself can keep you from looking petty. Moreover, your partner may decide that they want to tell you all the things they don't like about you, which you can probably do without.
Being too honest about the whole situation may be one of the top things on the list of what not to do after a breakup.
4. Demanding gifts or items back
Some relationships are brief, while others might have spanned years or decades.
Either way, when you are no longer together, you shouldn't ask for your things back. Asking for gifts back after breaking up will make you look insensitive, in some cases.
Reason to avoid:
Asking for your stuff back right away might make you seem like you don't care about the other person. Think about how you purchased gifts for your partner and consider letting them keep some of these gifts.
Your ex-mate may end up giving you your things back anyway, so it is better not to stress about it.
5. Obsessing over social media
Social media has indeed become a staple in nearly everyone's life.
However, it is essential to pay attention to what profiles you are visiting and how much time you spend on social media sites when a breakup is fresh.
Reason to avoid:
Spending too much time on social media sites may cause you to feel sorry for yourself while you are trying to heal, or it might just be unhealthy for you to do in general.
You can still look at your social media, but you don't have to post about your breakup or stalk your ex's profile.
Related Reading: 

Ways Social Media Ruins Relationships
6. Feeling like you don't deserve love
Another classic break-up mistake is thinking that you don't deserve to be happy or have another relationship. It is not necessary for you to feel this way, regardless of why your relationship ended.
Reason to avoid:
If you feel like you don't deserve love, you may become depressed. It is also not true.
If you ever feel this way, you should make sure that you reach out to your support system to talk about it.
7. Making excuses to talk to your ex
One of the most classic things not to do after a breakup is to find reasons to talk to your ex. This is something that is usually not a good idea, in any circumstances.
Reason to avoid:
As you are getting over the end of a relationship, this is the time when you are supposed to heal and move on. It is best to keep yourself distracted.
If you keep trying to interact with your ex, they may think that you still want them, which might not be the case. This can save both of you from being able to move forward with your lives.
Related Reading: 

Communicating With Ex: 5 Rules to Keep in Mind
8. Trying to stay friends
It may seem like you can stay friends with your ex, but this is not a suitable course of action, at least not at first. It is usually a break-up mistake.
Reason to avoid:
After a break-up, it is necessary to figure out what to do next. If you are trying to be friendly with your ex, this can complicate things. You can always be friends with them later, and this isn't something that you need to worry about right away.
Related Reading: 

Why It's so Hard to Remain Friends with an Ex
To understand more about why you should not be friends with your ex, watch this video.

9. Thinking you will never find someone else
You might think that your last relationship is as good as it will ever be for you.
Ofcourse, there is no way to know if this idea is based on fact or not until you have another relationship.
Reason to avoid:
You don't need to beat yourself up and feel like the best love of your life got away. Remember that things happen for a reason, and with time, you may start to feel differently.
10. Remembering only the good stuff
After a breakup, you may only be remembering what was good about your relationship. Try your best to think about some of the things that you didn't like or those that were deal breakers for you.
Reason to avoid:
If you only think about the good times, this may keep you from focusing on things you didn't like in the relationship. There were likely things that your partner did that you didn't care for, so think about those things too.
11. Finding a new partner right away
Feeling like you need to start a new relationship quickly after your last one ended is a break-up mistake that can cause you to get hurt.
Reason to avoid:
It is essential to give yourself time to move on from an old relationship.
Getting over an ex can cause you to go through a range of emotions, and you should allow yourself to do so before trying to date again.
Related Reading: 

How Long Should You Wait Between Relationships?
12. Forcing loved ones to get involved
It is acceptable to experience anger after a break-up, but this doesn't mean that you can talk badly about an ex in a mixed company.
Reason to avoid:
You and your ex may have mutual friends, and you don't want them to choose sides. If you feel like you need to talk about your ex, you can speak with people that are just your friends or the people you trust the most.
13. Not giving yourself enough time to heal
Even after a lot of time has elapsed after the end of a relationship, you may think that you should have moved on by now.
However, this might not be the best thing for you.
Reason to avoid:
It can take a long time to get over an ex, even if it hasn't taken you a long time in the past.
You should take as long as you need, no matter what anyone else says. Give yourself adequate time to feel better, and this may help you in future relationships.
14. Talking to too many people about how you should feel
It is helpful to ask people you trust for their advice and talk to them so you can vent a bit, but be sure to keep your circle small to prevent this break-up mistake.
Reason to avoid:
If you discuss your concerns and your relationship with too many people, this can cause you to compare yourself to them. You shouldn't do this, especially since all relationships are different.
15. Trusting in dating sites or apps
Try to stay off dating apps right after a breakup to avoid a break-up mistake. These sites are a great way to meet someone to date or have a relationship with, but it may not be the right time to do so.
Reason to avoid:
You need to give yourself enough time to get over your relationship. You should not expect a dating site to provide a connection for you that will make you feel better right away. This is unlikely to happen overnight.
Related Reading: 

What to Do After a Breakup?
Conclusion
This list might not cover every break-up mistake to avoid, but it does explain many of the most common mistakes, so you will be able to prevent them in your life. This can save you from a lot of extra heartache and stress and maybe even allow you to move on healthily.
Keep this list in mind when you experience a break-up, so you can remember the best ways to take care of yourself and your well-being.
Share this article on
Want to have a happier, healthier marriage?
If you feel disconnected or frustrated about the state of your marriage but want to avoid separation and/or divorce, the marriage.com course meant for married couples is an excellent resource to help you overcome the most challenging aspects of being married.
Learn More On This Topic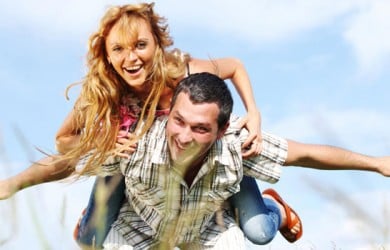 You May Also Like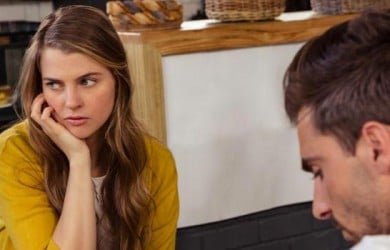 Popular Topics On Married Life