Why It's so Hard to Remain Friends with an Ex
I sit here, contemplating one of the most debatable questions of all time – Is it possible to remain friends with an ex?
Most people are quick to say that they'd rather befriend Lord Voldemort than their ex-partners.
Whether this is because of a nasty breakup or just the sheer awkwardness of having small talk about the weather with someone who used to refer to you as their soulmate, it's not hard to believe that most people would rather label their exes as a part of their past life rather than a "buddy ol' pal".
It's easier this way, causing less confusion and hurt. But is the easier way always the right way?
A step back into the past
Back in college, my boyfriend of three years came to the conclusion that he didn't want a relationship while at University.
I was heartbroken but determined to remain close friends with him, because all the love I had for the boy was still there.
A couple months later, he ended up in a serious relationship with a girl who was pretty much my opposite. It's not that he didn't want a relationship, he just didn't want one with me.
At that point, my desire to remain buddy-buddy with him had completely shifted into me wanting to pretend he never existed.
Childish? Yes- But immature behavior is expected while in the face of your first heartbreak.
Childish gestures
I remember unfollowing him on all forms of social media and removing all of our pictures together from Facebook, including some lovely prom pictures.
It was my mission to erase him from my life and my memories as quickly as humanly possible.
If I ever saw him passing by on a street corner, I'd duck for cover like some villain in a spy flick.
I was determined to never lay eyes on him again, not out of spite, but simply from the sheer pain of knowing that the boy I was still madly in love with had moved on to his next chapter.
It wasn't until I had removed him from my life (yes, that included social media), that I was truly able to move on as well.
He crossed my mind years later
At this point, I was completely over him, but I was beginning to find it almost awkward that we weren't friends.
We had been through so many different life changing events together, him and I, and we had been platonic pals long before we started dating.
In a way, to me, it felt more forced that we were avoiding each other than remaining friends.
Bitter-sweet memories
This was the guy who squeezed my hand at my grandmother's funeral. This was the guy who I rubbed the back of in the midst of his parents' divorce.
This was the guy who had spun me around on Prom night and held me to sleep over a thousand times.
Being that he had been such a huge part of my life, why wouldn't I want him around? Aren't true friends the people who know you inside out?
Taking matters in my hand
So, I decided to send him a text. Something simple, along with the lines of: "Hey, how's life?"
This resulted in a stale conversation that he didn't seem to want to have. Not only was it forced, but it was clear that based on his responses, he had no desire to rekindle some kind of bond.
Unexpected outcome
I respect his choice. I had to.
I wasn't about to force him to wear matching BFF's For Life! shirts, or hold him hostage until we came up with a secret handshake.
Yeah, that's pretty much the exact opposite of what a healthy friendship is.
Sometimes we don't get to choose whether or not we can stay friends with our ex.
If they are clear in the fact that they are not interested in having you remain a part of their life, it is your responsibility to accept their wishes.
It's the least you can do, as much as it might disappoint.
After all, a one-sided friendship is way more depressing than no friendship at all.
So, what is the answer here? Should you remain friends with your ex, or is it all too complicated?
The answer is completely and utterly up to you and your former love. If the two of you can mutually reach a decision to remain in a platonic bond, I say why not?
The one essential requirement is to give it time.
If you don't give your wounds some much-needed air to breathe, the friendship will be doomed. Yet if years have passed and the two of you are comfortable with it, it could be the works of a beautiful relationship.
What do you think? Is it possible to remain friends with your ex?
Share this article on
Want to have a happier, healthier marriage?
If you feel disconnected or frustrated about the state of your marriage but want to avoid separation and/or divorce, the marriage.com course meant for married couples is an excellent resource to help you overcome the most challenging aspects of being married.
Learn More On This Topic
You May Also Like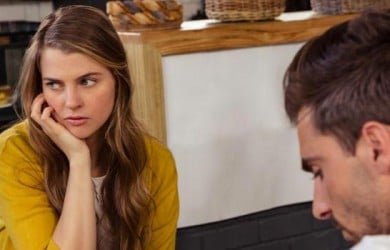 Popular Topics On Married Life