8 Tips on Asking Your Partner for a Polyamorous Relationship
So you want to ask your partner if they'd be willing to be in a polyamorous relationship, but you don't know how?
Don't you hate it when you're in a monogamous relationship, then things start to get a little boring with both of you feeling like you're in a box that can only be opened by one person?
Sometimes, the spark dies off, and to think that your mind, body, and soul should forever belong to one person is difficult for some people.
Others would relate the feelings that come with such boundaries as confusing. Absurd, even!
But, if you've been in a romantic relationship with several partners before, you know what we're talking about.
If you've never been in one, and are toying with the idea of a polyamorous lifestyle, read on. Don't worry if you don't know what is it like to be in a polyamorous relationship.
Related Reading: Polyamorous Relationship – Characteristics and Types
Rest assured that we'll try our best to give you great relationship advice. Let's delve into the details of asking the big question.
1. Tell your partner how much you value them
When you first ask your partner if they'd be willing to be in a polyamorous marriage with you, things could get a bit icy if you don't approach the subject with the right tone.
However, if you've always been on the same page about most issues, they'll understand your need for this type of relationship.
But before you even broach the subject of polyamory to your partner, explain how important they are to you and how much you value your relationship with them.
Remember that this isn't a means of blackmailing them into polyamory but rather a way for you to cement their position in your life.
Be respectful. A partner could view your need for an open relationship as a deficiency on their part.
2. Ask exploratory questions first
Before you get into the gist of asking for this kind of relationship, ask your partner if they'd consider talking about it.
Try talking about what is a polyamorous relationship. If your partner is uncomfortable, it won't take too long for you to fathom.
Related Reading: Everything You Need to Know About Polyamorous Dating
3. Speak for yourself and avoid negative assumptions
When you bring up the subject of having an open relationship, ensure that you speak clearly about your feelings and not how the other person is affecting your life.
It might help get some polyamory advice from a counselor or someone you trust before speaking to your partner.
Even if you feel stifled, don't say how you think this relationship would release you from your partner's clutch. Instead, speak about how more freedom is essential to you.
4. Understand your need for a polyamorous relationship
If you have existing issues in your marriage, being in such a relationship won't fix them. They could even pull you further from your partner.
Read some polyamorous relationship stories of real-life couples and determine how it affected them before you jump into one.
You could lose your partner in an open polyamorous relationship if you both aren't speaking the same language. Search yourself and think about why you'd prefer to be a polyamory couple.
If you can't stand each other anymore, you're better off going separate ways than being at the center of polyamory.
If you feel that your relationship is strong and an open relationship would only strengthen the union, go ahead and check out the best online dating sites. You could find a partner willing to be a part of your polyamory.
Also Try: Am I Polyamorous Quiz
5. Continue to invest in your relationship
If your partner is all in and has given the green light for an open relationship, it doesn't mean that you should throw all caution to the wind and stop working on your main union.
Ensure that your communication skills are up to par. Also, ensure that you and your partner develop the parameters of every relationship you're involved in together.
Remember, polyamory should be a point to strengthen your union, not destroy it. As you continue to explore together, list down the polyamorous relationship benefits you seek to reap.
Seek out a counselor who will give you hardcore polyamory facts so that you're both armed and ready.
6. Have a clear picture of what you want
Being in polyamory can, at times, be overwhelming if it isn't well thought-out. You and your partner must be on the same team when it comes to how you'll each conduct yourselves in the relationship.
Are you seeking an open relationship to flirt, or do you mean to have sex with multiple individuals?
There aren't any set polyamorous relationship rules, and as long as your partner wants the same thing, you're good to go.
Related Reading: Polyamorous Relationship Rules
7. Allow your partner to venture out first
In many cases, you'll find that there's one partner who wants to explore polyamory while the other one isn't as willing.
The thought of seeking out open relationship tips is intriguing. But, most people are afraid of getting out there to actively seek out people they could be in a polyamorous relationship with.
Here's the thing. If you're the one who brought up the subject of wanting polyamory, encourage your partner to try it out first. This will eventually throw out the fear that you're seeking out an open relationship because of their faults, and you could build trust eventually.
Be generous with your partner. Let them figure out for themselves how far they would be willing to go for an open relationship, as it will help them move forward with the decision.
8. Take Things Slow
Don't take things too fast for your partner.
Polyamory is a chance for both of you to explore one aspect of each other slowly. If you go too fast, you could lose yourself or your partner.
Explore one aspect of polyamory at a time and give your partner some time to discover.
Discuss together if you need to let go of some practices and whether you should incorporate different methods for your open relationship to work.
Related Reading: My Boyfriend Wants a Polyamorous Relationship
Conclusion
Polyamorous relationships have been there for decades, and they still work for hundreds of couples out there.
If you're going to make polyamory work, think about its potential benefits.
Also, you must know that many states are now recognizing polyamory. You can choose to seek professional legal advice to know about the rules and regulations in your state regarding polyamory.
Also Watch:
Share this article on
Want to have a happier, healthier marriage?
If you feel disconnected or frustrated about the state of your marriage but want to avoid separation and/or divorce, the marriage.com course meant for married couples is an excellent resource to help you overcome the most challenging aspects of being married.
More On This Topic
You May Also Like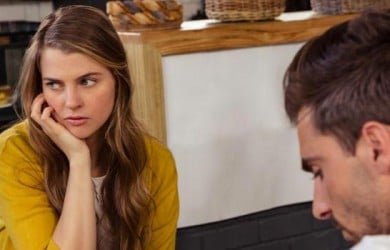 Popular Topics On Married Life