Freedom in Relationships: The Irony of Having to Work for It
After spending the better part of the past few weeks, slaving away to put our home back into order after a long drawn out renovation, I find myself fantasizing about freedom.
I've spent hours choosing clothing cupboards, home organization devices and baskets, assembling them 'til the wee hours of the morning, relocating and assorting household items. So the only thing I want is to be free from this work that feels never-ending.
While I work alongside my husband, I dream about how our home will look when the main crux of the work is done. How much better functioning we'll be? Finding what we need at the snap of our fingers, rather than searching through the tiny space we used to squeeze ourselves into.
I imagine how nice it will feel once everything has its place and we all have much more space. I breathe a sigh of relief knowing that while we spent many hours on this seemingly endless project, I can now see the finish line. It made me realize the pain may well have been worth it.
When my clients finally find the person they've been searching for their whole lives, they breathe a sigh of relief. All those years of dating have finally led to this moment.
When they were in dating mode (and I certainly relate), the pain of having to turn on the charm, time and again, date after date, felt endless.
What do you do when what intrigued you slowly turned into a peeve
Meeting a new person; not knowing whether you'll connect; feeling uncertain about whether to give them a second chance; worrying they won't want to; investing months of getting to know someone – It's really hard work.
But then after all that, after partnering up and maybe getting married, you may then go on to discover that all those things that initially intrigued you, now really annoy you!
Their care-free attitude now becomes slovenliness and carelessness. Their excellent work ethic now is called workaholism. Their showers take too long so they waste all the hot water, or they shower too infrequently and their B.O. revolts you.
And, it's only after several months and even years of finding ways to talk to one another, that you realize that all the work you've put into understanding one another has finally paid off, and you can begin to breathe more easily and even feel free.
How to find freedom in a relationship?
The thing is most of the people long to feel free in relationships and look for ways to retain freedom in a relationship.
So, rather than putting in the effort to really understand one another at the beginning of their relationship, they suck up how they feel in hopes things will improve on their own. They may even believe they're asking too much of their partners or have outlandish expectations, which may or may not be the case. But if you're feeling misunderstood, not valued, or unsafe, this is not a feeling you want to live with.
Ask yourself, does your relationship embody freedom?
So many people have the false belief that if you really love the person you're with, and if you go on to marry the one, everything should just naturally fall into place. The truth of the matter is that this is simply not the case.
If you feel like you're working super hard, then I take my hat off to you. There are times in our lives when this is just how it is. I say this both as a marriage therapist and as a married woman of nearly 19 years.
Hard work pays off
When one's partner sees you making a real effort, it often inspires them to want to pitch in as well and then it becomes a liberating relationship. A relationship that embodies freedom and does not imprison you from being what you want to be.
Nothing feels more secure than being a part of a well-oiled machine
While my husband and I do not agree on everything, being able to work reasonably well through a very challenging process has been an excellent learning experience and has also inspired growth.
I'd love to hear how you're managing your challenges in life. And for those of you who are dating and in hopes of one day being married, are you able to maintain your feeling of personal freedom while busily searching for your other half?
Share this article on
Want to have a happier, healthier marriage?
If you feel disconnected or frustrated about the state of your marriage but want to avoid separation and/or divorce, the marriage.com course meant for married couples is an excellent resource to help you overcome the most challenging aspects of being married.
More On This Topic
You May Also Like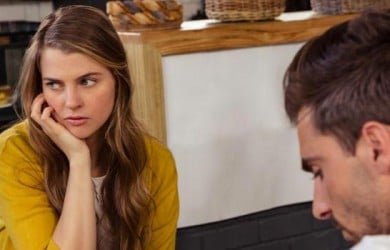 Popular Topics On Married Life