What Happens When Romance Dies in a Relationship?
Ever wondered why relationships don't work out? What happened to that happy couple who would spend their entire time showing love and affection to one another? What could possibly be the reason behind their breakup? Maybe they argued, maybe one forgot to put down the toilet seat and they fought, or maybe they lost their spark? When romance dies in a relationship, there is nothing you can do to save it. You lose your connection with one another, date night becomes less frequent, and there is a lack of communication. And what finally happens is a nasty break up, hurtful words are hurled at each other and in the end, all strings are cut off. Now if you were able to notice these signs beforehand you could prevent a nasty break up from happening, maybe you wouldn't have been able to prevent the breakup, but you could have at least ended it in a better way. So how can you find out when romance dies in a relationship, well here are some signs that you might see.
1. Your partner stops being affectionate
If you and your partner are one of those couples who are always touching each other and are still affectionate, then you're bound to notice this right away. You'll notice straight away that something is wrong when your partner won't hug or kiss you, or hold your hands and do anything cutesy with you.
2. Your partner doesn't care about your appearance
When you're in a relationship for a long time you stop dressing to impress every single day. However, sometimes you will dress up a bit for your partner. If that doesn't happen anymore, this means that you don't care about how you look in front of them anymore. See how they're dressing up when going out with other people and then compare it with how they dress up when they're with you, if you see a big difference it's probably because they no longer care about impressing you anymore.
3. Romantic gestures seem forced
Again if you're extremely touchy and lovey-dovey, then you'll notice this right away- when romantic gestures tend to seem forced. If someone is attracted to you they will find ways of expressing their love and affection to you. However, if the gestures seem unnatural or something done out of obligation, then it means that they've stopped thinking about you that way.
4. Your sex life won't be that great anymore
You're bound to leave the honeymoon phase sooner or later however that doesn't mean that you won't be enjoying intimacy together. However, when romance has escaped your relationship, sex is the last thing you should expect. If your partner is drastically less interested in sex than he used to be before or has a less strong sex drive you know he isn't interested anymore.
5. Your partner no longer invites you to their plans
There was a time when you'd tag along to every event or party your partner would go to. However, you'll notice how you're no longer being invited to those hangouts you were once always welcomed. Your part may intentionally or subconsciously realize that they no longer want you to tag along to every place they go. If they don't want you to participate in their plans anymore maybe it is time to reevaluate your relationship once again.
6. Your partner's phone comes before you
Your partner might be sitting there with you, however, if he is more interested in his phone then it is a clear indication that your partner isn't present in this relationship physically or mentally. Someone who is romantically invested in the relationship will pay attention to what you have to say and will engage in a conversation with you.
7. Seeing other happy couples irritates you
You feel annoyed when you see other couple showing love and affection to one another. You don't look at such couples fondly, and you are unable to relate to them at all. Your irritation is simply because you feel upset that your partner isn't showing you any affection.
Verdict
If you see these signs, it is clear that your relationship has lost its spark, and that you and your partner are no longer interested in the relationship at all. You could try to sit and talk it out, go to counseling but make sure to do these things as soon as possible. The later you react the more likely your relationship is bound to fall apart.
Share this article on
Want to have a happier, healthier marriage?
If you feel disconnected or frustrated about the state of your marriage but want to avoid separation and/or divorce, the marriage.com course meant for married couples is an excellent resource to help you overcome the most challenging aspects of being married.
More On This Topic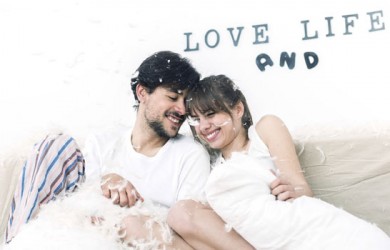 You May Also Like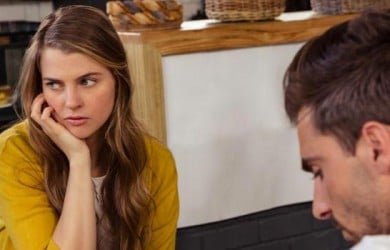 Popular Topics On Married Life