9 Different Types of Polyamorous Relationships
Not everyone is interested in having a monogamous relationship. Some people prefer a romantic relationship where more than one person is involved.
Polyamory is not the same as cheating. In a polyamorous relationship, all partners are fully aware of each other and consent to the terms of the relationship.
However, not all non-monogamous relationships are alike. In this piece, we discuss the different types of polyamorous relationships.
Being aware of what defines a polyamorous relationship will help you better understand what to expect if you find yourself entering this kind of relationship.
What is a polyamorous relationship?
A polyamory relationship is a committed, multiple-partner relationship. In this dynamic, people have several romantic relationships simultaneously, with disclosure and consent from all partners.
When it comes to the different types of polyamorous relationships, the people involved can be of any sexual orientation as these relationships accommodate people with different sexual orientations.
Some polyamorous relationships are hierarchical. This means some partners have a higher role, value and responsibility than others.
Concerning what defines polyamorous relationships over other types, the keywords are communication and consent. This means that anything that happens in a polyamorous relationship needs to be clearly understood by all the partners involved.
Nothing occurs in the relationship without the knowledge and consent of all the partners involved. It is important to mention that when it comes to being polyamorous, sex is not involved every time. This means some polyamorous relationships can be pure friendships without physical intimacy.
To learn more about different types of polyamory and how it impacts the quality of a relationship, check out this study published in the Archives of Sexual Behavior. It can help you understand how the quality of a romantic partner can differ within a polyamorous relationship.
Also Try: 

Am I Polyamorous Quiz
9 types of polyamorous relationships
Irrespective of what the stereotype might be, polyamorous relationships can work and even thrive for the long term. It is important to fully understand what can constitute a polyamorous relationship if you're craving something different from the normal monogamous relationship.
Here are the most common types of polyamorous relationships to be aware of:
1. Hierarchical polyamory
This is one of the common types of polyamory in which ranking plays a big role.
In this type of relationship, the partners involved place more importance on some of their relationships than others. This is a relationship where ranking is practiced, so if there is more than one partner, there would be a primary partner among them.
The primary partner will be prioritized regarding quality time, making crucial decisions, going on a vacation, raising a family, etc. Additionally, they might set rules that the other party has to live by.
If there are clashes of interest between other secondary partners, the primary partner has the final say because they are at the top of the hierarchy.
Also, if there's a tertiary partner, the person will not have much say regarding decision-making. When decisions are made, their opinions will hold the least weight.
Research conducted on the primary and secondary relationships in polyamory shows that people's expectation from each of these equations is different. They often have a different dynamic in terms of satisfying emotional or sexual needs.
2. Non-hierarchical polyamory
What happens in a hierarchical relationship does not apply in a non-hierarchical relationship. In this multiple-partner relationship, priorities do not officially exist among partners.
Therefore, it means that there is no ranking system in the relationship. So, anyone can be considered when making crucial decisions irrespective of when they joined the relationship.
In non-hierarchical polyamory, certain people do not usually get more privileges than others, even if they live in the same house or have been in the relationship longer.
Equality is the watchword among polyamorous couples; no one's voice carries more importance than the other.
Lastly, in a non-hierarchical relationship, no one influences any other individual's relationships.
3. Solo polyamory
Solo polyamory is one of the multiple partner relationship types where the individual lives as a single partner and still shares some romantic connection with other partners. In solo polyamory, the individual might live or share finances with their partner.
However, they cannot be stopped from having relationships with other people. In a solo polyamory relationship, the individual is undisturbed in priorities and ranking.
They can do anything they want with little or no commitments. It is also important to mention that solo polyamorists can decide to be single in a relationship without having a romantic connection with anyone.
Solo polyamory goes beyond dating many people while staying alone; it means defying heteronormative standards.
4. Triador throuple
A triad/throuple relationship is a type of polyamorous lifestyle where three individuals are involved. In this relationship, the three partners are sexually or romantically involved with one another.
A triad relationship can be created when an existing couple agrees to bring another partner into the mix.
In this case, the partner is interested in being romantically involved with them and vice-versa. When the third partner enters the relationship, they must abide by the existing rules. It is also essential that they communicate their preferences to the existing couple.
Learn how to communicate with your partner when your needs are not met:
Also, a triad relationship can be formed when three good friends decide to start dating one another at the same time. Additionally, a triad is one of the types of polyamorous relationships where you can transform a vee relationship (one primary person involved with two partners who have no relationship with each other) into a triad.
5. Quad
One of the exciting types of polyamorous relationships is a quad relationship. This is a polyamory relationship where four individuals are involved. A quad consists of four partners romantically connected, either sexually or romantically.
There are different ways whereby you can form a quad. If a throuple decides to add another partner to the existing relationship, it becomes a quad. A quad can also be formed when two couples decide to join another relationship with two couples.
For a quad to successfully exist, all the partners are expected to abide by the rules of the relationship. If the rules are not spelled out clearly, there might be conflict in the relationship.
6. Vee
A Vee relationship cannot be left out when looking at the types of polyamorous relationships. This relationship derives its name from the letter "V."
The Vee relationship consists of three partners where one individual acts as the pivot partner, being romantically or sexually involved with two people. Interestingly, the other two people have no romantic or sexual connection.
However, they individually strive to satisfy the pivot partner. The other two people in the Vee relationship are called metamours.
Sometimes, metamours might not know each other, and they may be acquainted in other cases. Also, metamours might live with their partners or not depending on the rules of the relationship.
7. Relationship anarchy
Relationship anarchy is one of the types of polyamorous relationships that seems to follow a quite distinct pattern. This is a relationship where all the individuals involved place equal importance on all interpersonal relationships.
Therefore, a person practicing relationship anarchism might have several romantic relationships happening at the same time. However, the person might not use certain sexual, familial, platonic and romantic relationship tags.
They don't like fitting relationships into categories, nor do they have expectations. Instead, they allow all the relationships in their lives to play out naturally without imposing any rules.
8. Kitchen table polyamory
One of the types of polyamorous relationships that is gaining fast popularity is kitchen table polyamory. This is practiced as the act of having a relationship with the partner of your present partner.
Kitchen table polyamory was derived from the notion that you bond with your partners and their partners to the point that you can sit at a table with them and converse on good terms.
Therefore, the idea is to know your partner's partner well and foster a healthy relationship with them. If kitchen table polyamory goes as planned, it can motivate you to provide your partner with immense support in different aspects.
9. Parallel polyamory
Parallel polyamory is the opposite of kitchen table polyamory. This is one of the types of polyamorous relationships where you have no interest in getting acquainted with your partner's partner. In the parallel polyamory relationship, the metamours have no relationship with one another.
Hence, nothing like friendship or even a fling exists. The partners in parallel polyamory behave like parallel lines whose lives never meet or interact.
To have a broader knowledge of what polyamorous relationships stand for, read through Peter Landry's book titled The Polyamorous Relationship. It explores the possibilities this type of relationship can offer to help you better understand whether it is a good fit for you.
Related reading: 

Polyamory vs Polygamy: 18 Key Differences, Tips, and More
Final thoughts
After reading through this article, you now know the common types of polyamorous relationships that exist. Before going into any of these relationships, it is important to define them clearly.
When you enter into a relationship that is not well-defined, conflicts might occur, which could spell the end of the relationship. If you want to learn more about navigating any of these relationships, you can contact a relationship counselor or take a properly detailed relationship course.
Share this article on
Want to have a happier, healthier marriage?
If you feel disconnected or frustrated about the state of your marriage but want to avoid separation and/or divorce, the marriage.com course meant for married couples is an excellent resource to help you overcome the most challenging aspects of being married.
More On This Topic
You May Also Like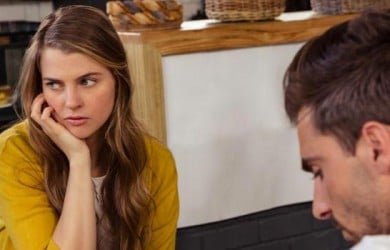 Popular Topics On Married Life