7 Pre Marriage Preparation Tips for the Grooms
Your wedding day will be one of the most cherished moments in your life. Even though a bride is the center of attention on the wedding day, looking good for the wedding should not be limited to the bride. As the groom, it is also your time to be a part of the limelight.
From manicures to applying makeup, men have become bolder and sharper when it comes to looking good. A wide range of pre-wedding preparation or pre-marriage preparation can now be arranged for the groom.
Looking flawless is not only a woman's job anymore, even the men have taken upon themselves to look impeccable.
As the big day approaches, every tiny detail is being planned to perfection. If you are the man-of-the-day you may well be asking yourself:
"How does a groom prepare himself for marriage?"
"What are the pre-marriage tips or the wedding tips for the groom?"
Here are 7 pre-marriage preparation tips for grooms to help you answer that question.
1. Pick the perfect suit
The first pre-marriage advice is to look your best on that day and your suit will be the most important outfit after the bride's dress, of course. So make sure you get a well-fitted suit that complements the style and feel of the wedding as well as the color scheme.
Be it's a classic or a contemporary suit pick the right fabric according to the season, you don't want to be too cold or too hot. Keep in mind the venue and the style of your wedding as well. Remember to pick out the right accessories to complement the suit such as the tie, the belt, and even the cufflinks.
2. Get a haircut
There's nothing like a good haircut to make you look spruced up. But don't leave it till the day before. Visit a professional barber for a cut and shave about a week before the wedding and if time permits have a little trim on the morning of the wedding together with your best man and groomsmen.
As a part of the pre-marriage preparation for the groom, it is essential that you know the shape of your face and get a haircut that would compliment it the most. Along with a haircut, you can sharpen your beard as well, given that you have one.
You can never go wrong with the fresh look of a clean face but a sharply trimmed beard can give your look the edge you need.
Recommended – Pre Marriage Course
3. Get enough sleep and eat properly
Make sure you are well-rested when the big day arrives. No late-night movies and irregular schedules. At least seven to nine hours of sleep per night is recommended as well as eating a healthy and balanced diet of fresh fruit, vegetables, whole grains, and lean meat. This is a necessary pre-wedding preparation for any groom.
Drink plenty of water and if you are a smoker maybe quit for a while or at least keep it low until your wedding. All this will all add to your general feeling of well being on your important day.
Workout in moderation. Do not attempt extreme cardio or overextend your physical capacity. Remaining in shape would definitely make you look good but don't go overboard or it adversely affect your health.
4. Write little love notes
The pre-wedding period can be a stressful time, especially for your fiance. So don't forget to write her little love notes from time to time. Just a simple "I Love You" can go a long way in turning this time of preparation into another precious memory for you to share together.
You can start the note with special endearment such as 'dear wonder of my life' and say something positively affirming to express your affection for her. Try to have it hand-delivered by someone to make it even more special.
Show your romantic creativity, make it specific and meaningful, and always end it with a love quote on how happy you are for having her in your life.
5. Arrange the rehearsal
The wedding rehearsal with the bridal party and the person who will be officiating at the wedding is a significant part of setting everyone at ease so that you all know exactly when and where to do and say everything. As the groom, you can arrange this evening, and dinner afterward perhaps, as a small pre-wedding celebration.
Keep your wedding rehearsal quick, easy, and straightforward. Remember that it is a rehearsal so you do not have to perform each and every part of the ceremony. Get everyone in their place to know how everyone would be spaced.
Quickly run through the ceremony reading to check for any items that might be needed during the ceremony. Practice walking in and walking out so that everyone can get accustomed to where they need to be and can enter and exit successfully.
6. Practice your vows
And then of course there are the vows! Nowadays, it is popular for the bridal couple to write their own vows. Whatever the case may be, make sure you know your vows, or have a printed copy on hand so that you can sail through that essential part of the ceremony.
Practice and practice the vows out loud, in front of a mirror and try to speak clearly and slowly. Memorize your vows and always look into your partner's eyes while reciting them at the wedding.
7. Be prepared for the adventure of your life
Perhaps the most important part of your groom pre-wedding preparations would be in your own heart and mind to be prepared for the adventure of your life. As you join your smiling bride, know that you are willing to give her 100% of your love and yourself as you begin this new chapter of your life together.
Share this article on
Planning to get married?
Just engaged or contemplating marriage? Discover how to transition smoothly into the next phase of your relationship with Marriage.com's Pre-Marriage Course. Begin your incredible journey with this guide designed by experts and lay a strong foundation for your path of togetherness - forever!
More On This Topic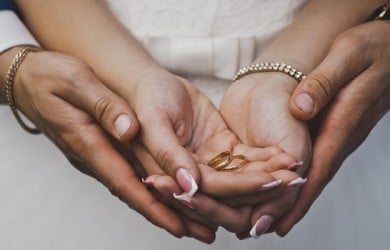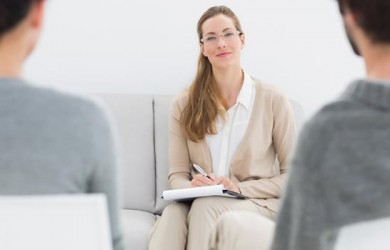 You May Also Like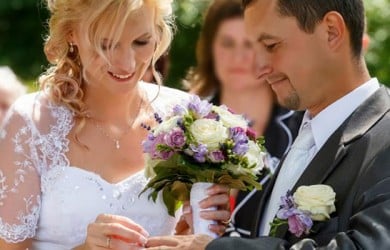 Popular Topics On Getting Married