7 Pre Marriage Preparation Tips for Grooms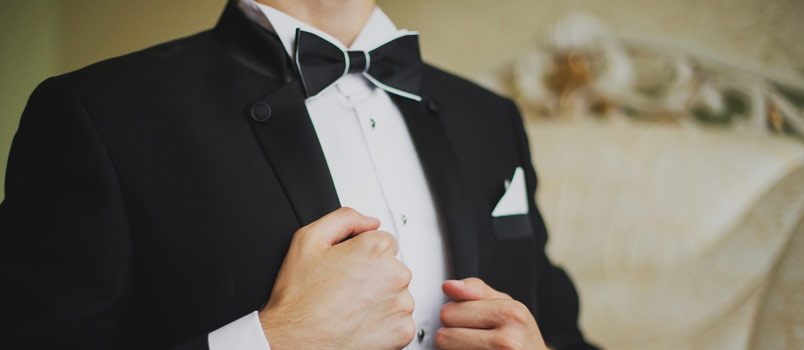 As the big day approaches, every tiny detail is being planned to perfection. If you are the man-of-the-day you may well be asking yourself, "What about Groom preparations before marriage?" Here are 7 suggestions to help you answer that question.

1. Pick the perfect suit
You want to look your best on that day and your suit will be the most important outfit after the bride's dress, of course. So make sure you get a well-fitted suit that complements the style and feel of the wedding as well as the colour scheme.

2.Get a haircut
There's nothing like a good haircut to make you look spruced up. But don't leave it till the day before. Visit a professional barber for a cut and shave about a week before the wedding and if time permits have a little trim on the morning of the wedding together with your best man and groomsmen.
3. Get enough sleep and eat properly
Make sure you are well rested when the big day arrives. No late night movies and irregular schedules. At least seven to nine hours of sleep per night is recommended as well as eating a healthy and balanced diet of fresh fruit, vegetables, whole grains and lean meat. All this will all add to your general feeling of well being on your important day.
4. Write little love notes
The pre-wedding period can be a stressful time especially for your fiancée. So don't forget to write her little love notes from time to time. Just a simple "I Love You" can go a long way to making this time of preparation into another precious memory for you to share together.
5. Arrange the rehearsal
The wedding rehearsal with the bridal party and the person who will be officiating at the wedding is a significant part of setting everyone at ease so that you all know exactly when and where to do and say everything. As the groom, you can arrange this evening, and a dinner afterwards perhaps, as a small pre-wedding celebration.
6. Practice your vows
And then of course there are the vows! Nowadays, it is popular for the bridal couple to write their own vows. Whatever the case may be, make sure you know your vows, or have a printed copy on hand so that you can sail through that essential part of the ceremony.
7. Be prepared for the adventure of your life
Perhaps the most important part of your groom pre-wedding preparations would be in your own heart and mind to be prepared for the adventure of your life. As you join your smiling bride, know that you are willing to give her 100% of your love and yourself as you face this new chapter together.
Want to have a happier, healthier marriage?
If you feel disconnected or frustrated about the state of your marriage but want to avoid separation and/or divorce, the marriage.com course meant for married couples is an excellent resource to help you overcome the most challenging aspects of being married.