10 Reasons Your Wife Doesn't Want Sex
Love doesn't remain the same; it loses its charm and attraction as time passes.
Most couples face this issue. They state that their wife doesn't want to be intimate anymore. Various factors lead to this issue. These factors have to be tackled smartly and efficiently so as to avoid drifting apart.
Look for the reasons why your wife avoids emotional intimacy.
The following are some of the reasons. These can help you a lot in finding how to overcome intimacy issues.
1. She can't connect with you emotionally
Maybe you're just focused on a physical connection, not the emotional one. This is the reason why your wife is not comfortable with you. Try to build an emotional rapport with your wife and avoid focusing merely on sex.
2. She doesn't trust you anymore
Your wife avoids intimacy, and one of the reasons could be that you broke a promise or betrayed her. If you want to fill your relationship with the same charm and attraction, then try to look for the mistakes you made in the past. Apologize to her, and win her trust back. Although it seems very hard, it has to be done to save the relationship.
3. Your wife is burdened between households responsibilities
If you're better half is a professional woman as well, then it gets extremely hard to manage both the spheres simultaneously. This is a very important factor that explains why your wife avoids intimacy. The extreme burden of professional and personal spheres of life often leaves the women exhausted.
What you can do here is try sharing the burden. Maybe, you can help her in household responsibilities so that you both have some time for sharing intimacy.
4. Your wife has turned into a body-conscious lady
If your wife has given birth to a child or due to some reason has put on some weight, then this might make her lose her confidence. This is one of the major reasons why your wife avoids intimacy. She's suffering from a complex and doesn't feel attractive anymore.
Try to inject confidence in her and make her feel beautiful and attractive again.
5. Financial issues
Financial issues cause a lot of depression, and it also leads to weakening of the bond of attraction between both of you. Your wife is always stressed because of budgeting and doesn't get time to focus on things like sharing intimacy. Try to find a way out of financial issues so that you can have that precious time back that you once had.
6. You're very careless about your health
This could be another reason why your wife avoids intimacy. You are not interested in your hygiene at all. It has to be made sure that you take care of your hygiene and are active as well. Take care of your health so that she finds you attractive again.
7. Depression
Your better half could be depressed for some reason.
That's why she can't connect emotionally with you. Depression breaks a person. You need to look for the reason why she's depressed. She might have become a drug addict or is going through any other mental illness. Depression has a very negative impact on one's mood and attitude. You need to talk to her and help her out of this.
8. She's very busy with kids
This is another one of the reasons why your wife avoids intimacy.
You would have noticed that she doesn't have any time for getting closer to you ever since kids were born. That's pretty true that a woman's priority changes when she's surrounded by kids to care of. Help your wife in managing her household tasks related to kids. Try to give some time to the kids as well, in this way you'd definitely be a help to your spouse.
9. You can't give her time
Wonder why this is the reason for your wife not interested in intimacy?
This is, in fact, the root cause of why she's losing her interest in you. You might be very busy with either you work or your friends that you've completely forgotten about the sexual and emotional needs of your wife. Time is the only requirement that you need to fulfil.
Quality time would make your relationship go beyond expectations, and you'd surely love it!
10. Your wife has some disease
This is possible that your better half is suffering from a disease and you're unaware of it. The disease might be eating her down, and she can't share it with you, probably because she's scared of you leaving her.
You would notice her that she remains silent even if you're closer to her. Try to find a way out; speak to her gently about what the issue is. Amiably sit next to her and listen; she would put everything forward that she's going through. Help her in this hard time until she gets well again. In this way, you'd be able to ignite that love again.
Share this article on
Want to have a happier, healthier marriage?
If you feel disconnected or frustrated about the state of your marriage but want to avoid separation and/or divorce, the marriage.com course meant for married couples is an excellent resource to help you overcome the most challenging aspects of being married.
You May Also Like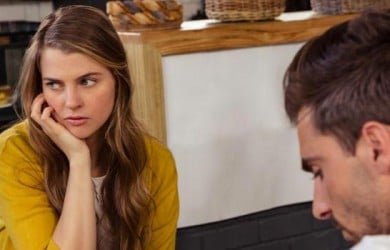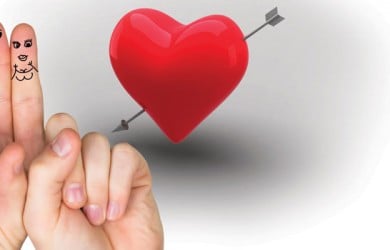 Popular Topics On Married Life