4 Signs of Unconditional Love in a Relationship
Unconditional love is to love someone without limitations.
It is to love someone so selflessly that nothing is expected in return. They will do anything for the happiness of the other person. It branches out to many aspects of our life.
Lovers, friends, even a pet and his owner, can share this type of love as it is human nature to create special unbreakable bonds.
This type of love helps a person see the best in others and accept others no matter how many flaws they have. One may ask, what is the definition of unconditional love? The exact definition of unconditional would be "to love without any conditions."
However, it is much more complex to find out what is the meaning of unconditional love in practical ways.
Further, we will talk about what is unconditional love in a relationship, not just about what is unconditional love generally.
Unconditional love in a relationship makes them the best person they can by supporting them and accepting them as they are. This kind of love may exist all our lives, but we may not be able to even recognize it, although there are some signs that can help us identify it.
1. You overlook their negative side
When this sort of love of exists, the only thing that matters to a person is how much good they possess even when you have seen some significant flaws in them. You continue to love them and forgive them without a second thought.
You may not have the same acceptance and forgiveness for other people in your life.
2. You are willing to sacrifice
Sacrifice is one of the biggest signs of unconditional love as you are literally putting their happiness and needs before yours.
You are willing to give up something that is precious to you.
Unconditional love is not easy.
3. You believe they deserve the best
Loving unconditionally means to ensure happiness for your partner.
It makes you want to give them everything you can to make them happy. Other than that, you would want them to be the best version of themselves, so they can flourish as a person and as a partner.
4. Their flaws don't matter
When you love them unconditionally, that means you also love their darkest side. It includes everything from their bad habits to their mistakes.
Most importantly, you embrace these flaws and help them change and improve. You will always struggle to keep the relationship healthy and happy even if it means for you to open up yourself and come out of your shell.
What is unconditional love in a marriage?
It would mean to love your spouse throughout the rough patches and fights. It would mean to be with them even when you fight and to remember that you are not against each other. Instead, it is you and them against the problem.
You should be determined to solve every issue.
When children come into the picture, it is important to realize that although most of your time will be consumed by your child, you still have to make time for your spouse.
Fighting is fairly common in marriages, and hurting each other is inevitable at some point.
However, it is important owning up to your mistakes, and moving forward is the main goal.
Not only solving issues but accepting differences and finding a middle ground in order to keep the relationship healthy is also a part of unconditional love.
Communicating about everything can build trust.
It's always a good idea to discuss what unconditional love to each of you is and whether this kind of love exists between you two. After all, it is the key to a successful marriage.
Now that we have a clear understanding of what is unconditional love, we can move onto what it's not but usually gets mistaken for.
Spot the red flags!
Many times, people overlook the behavioral shortcomings of their partner using unconditional love as a justification. Red flags aren't easy to spot when you're blinded by love, which can happen even to the best of us.
Sometimes we put up with abuse because, for one, we just don't know what it is.
Abuse isn't just physical.
There are many types of abuse which can go unnoticed in the name of love. If the relationship makes you wonder, "What is unconditional love? What is the meaning of unconditional love, and is this what it is?", then it's probably not the best decision to stay.
The meaning of unconditional love is to love limitlessly but not to the point that you have to bear emotional and mental damage for the sake of love.
It is good to sit down for a while and think about whether it is unconditional love or something else. If you keep thinking about what is unconditional love and your concept of it, then there may be something wrong with your relationship.
Share this article on
Want to have a happier, healthier marriage?
If you feel disconnected or frustrated about the state of your marriage but want to avoid separation and/or divorce, the marriage.com course meant for married couples is an excellent resource to help you overcome the most challenging aspects of being married.
More On This Topic
You May Also Like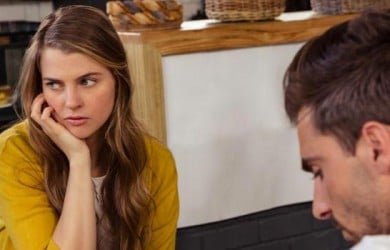 Popular Topics On Married Life