How to Choose a Marriage Counselor: 10 Tips
Marriage counseling is a process wherein married couples are presented with tools and techniques to improve their relationship and resolve any interpersonal conflicts.
Marriage counseling also helps a couple to recognize ways to improve their ability to communicate with each other and aids them in rebuilding and strengthening their marriage.
Once you and your partner have decided to go for marriage counseling, a professional marriage counselor manages the process. Learning how to choose a marriage counselor is very important. You may ask why this is important. Aren't they all the same?
Choosing a marriage counselor can significantly affect the course and outcome of the counseling sessions ahead of you.
You must know how to find the right marriage counselor who will share in the mutual objective you and your spouse possess.
Finding the right marriage counselor or the best marriage counselor can make a difference between the two of you arriving at a suitable solution or becoming even more disgruntled with the situation.
So if you are wondering how to select a marriage counselor or how to find a good couples therapist, read on to learn how you can find the right person to help you out.
What is marriage counseling?
Learning how to choose a marriage counselor starts with understanding what marriage counseling is and why is it important?
Couples therapy, commonly known as marriage counseling, is where a couple, whether or not they are married, will undergo a series of sessions to resolve issues and work together to improve their relationship.
Marriage counseling equips the couple with knowledge and tools to communicate better, work on differences, and learn skills to handle future issues.
The series of sessions will be handled by a licensed marriage counselor who is equipped to listen, understand, and help the couple.
What type of counselor is best for marriage?
The next step to remember is what to look for in a marriage counselor. Did you know that there are different counselors, and each one specializes in a specific field?
There are Mental Health counselors, Rehabilitation counselors, Child Pediatric counselors, and marriage and Family therapists.
It would help if you look for marriage counselors, usually LMFT or Licensed Marriage and Family Therapists.
These therapists are certified experts who have received training in handling, diagnosing, and providing remedies for marital issues.
Types of marriage Counselors
Next is learning how to choose a marriage counselor based on their expertise.
There are various types of marriage counselors, each focusing on particular problems. When choosing a marriage counselor, you must first learn their different titles and specialties.
1. Licensed Marriage and Family Therapist (LMFT)
They take care of families and couples that have marital issues. These specialists are marital and family therapists with a master's degree.
2 . Licensed Clinical Social Worker (LCSW)
Licensed clinical social workers are more focused on social improvement. They can also handle marriage counseling or family therapy.
3. Licensed Mental Health Counselor (LMHC) or Licensed Professional Counselor (LPC)
These counselors assist with matters relating to personal development. This therapist can assist if the patient has mental health problems.
4. Psychologist (Ph.D. or Psy.D.)
Psychologists are also equipped to help couples with their mental issues, diagnosis, and treatment.
How to choose a marriage counselor: 10 tips
Learning how to find a good marriage counselor is very important if you want the best treatment, assistance, and work on your relationship. Here are 10 tips you can use when looking for a marriage counselor.
1. Starting the search
One of the most essential aspects of how to choose a couples therapist or how to find the best marriage counselor is knowing whom to ask or where to look. Many couples resort to asking for recommendations from their friends and family.
This is considered the most sought out way as you get genuine reviews and know that you are in the right hands.
However, if you are reluctant to disclose your personal issues to your friends or family members, you can always try to find a marriage counselor through credible directories such as:
National Registry of Marriage-Friendly Therapists, The International Centre for Excellence in Emotionally-Focused Therapy (ICEEFT), and The American Association of Marriage and Family Therapists (AAMFT).
Some couples even resort to online web searches. However, the credibility of an online source is always questionable, and you might need to inquire more before you select a therapist after an online search.
2. Choose a counselor with the right qualifications
Is there a way to learn how to pick a marriage counselor when facing distress in your marital life? Well, the answer is simple. Not all titled counselors are professionally trained counselors or even trained marriage counselors.
When choosing a marriage counselor, do not be afraid to ask the potential counselor about their professional qualifications. This will be easy to prove with documentation or online references.
In addition to professional training, ask about professional experience. Depending on the gravity of the marital issues, you may want to consider a counselor with a significant amount of years of experience over one that is new to the profession.
Check online for client reviews and other indications that your potential marriage counselor will be the right fit.
3. Your marriage counselor should be unbiased and neutral
What to look for in a marriage counselor?
Sometimes, one partner might select a marriage counselor who is known to them because they believe that the marriage counselor will be on their side. But this is not the right method of finding a good marriage counselor.
A professional marriage counselor should never take sides and should always remain a neutral party in the counseling process, even if the marriage counselor knows one or both of the partners.
When choosing a marriage counselor, you and your spouse must agree to the marriage counselor of choice. Any previous acquaintances should be disclosed and discussed before pursuing that particular counselor.
Related Reading: 

6 Reasons to Attend Premarital Counseling
4. A marriage counselor with similar belief systems
When contemplating 'how to choose a marriage counselor,' think of someone with similar beliefs as you. A marriage counselor should neither convey nor force onto a couple their own belief systems during counseling.
However, when choosing a marriage counselor, a couple might feel more comfortable dealing with a counselor who shares their belief systems. This will often be the case for Christians or couples of specific religious preferences.
For example, a couple who believes that divorce is against the will of God will be better suited to choose a counselor who shares the same viewpoint. Otherwise, the couple might think that the counselor does not share their mutual objective in counseling.
5. More about solutions and less about the money
Counseling sessions are not free, and the number of counseling sessions you will have will depend on the gravity of the issues, the parties' willingness, and the couple's dedication to do the necessary work to repair the relationship.
When choosing a marriage counselor, try to assess whether they are more concerned about the solution and outcome than about the money to be earned.
Counseling is a process that should not be rushed, but using your instinct, if you feel the marriage counselor is about billing rather than helping you repair your marriage, then that counselor is not best for you and your spouse.
Check if your counselor of choice will accept your insurance before becoming invested in the counselor-client relationship. Many marriage counselors are willing to work on your financial agreements if they do not accept your insurance to meet the needs of their clients.
This should be a non-negotiable factor when considering what to look for in a marriage therapist.
6. Check their availability and location
Search by area, specialty, and schedule to find a marriage counseling service.
You can start with online databases that let you know which one has a clinic near you, along with their schedule.
Ask for a reference from your primary care physician if you have one. They could suggest a therapist from the same hospital.
We don't want to go to someone miles away since it would be harder to meet them. You also need to make sure that you will attend each session.
Related Reading: 

7 Effective Counseling Characteristics of Experts
7. Compare costs
Another thing to learn how to choose a marriage counselor is first to figure out and compare the costs of the therapy.
Finding a skilled therapist at a fair price is always advised. Since the therapy will probably involve several sessions, it is preferable to be aware of and prepare for the program's entire expense.
You can also inquire about the projected total cost and whether they accept health insurance. You can also contact your provider to find out the specifics of your insurance coverage.
Related Reading: 

Is It Worth the Try If Marriage Counseling Cost Is Beyond Your Budget?
8. Learn about their offered solutions
You need to know what to look for in a marriage counselor, and one thing to find out during the initial inquiry is the solutions they offer.
Even though some therapists have licenses, not everyone will use evidence-based approaches.
Because they have already been tested, evidence-based techniques are crucial for marriage counselors to employ.
Emotionally Focused Couples Therapy and The Gottman Method are two different methodologies that a therapist may employ that have been proven.
Rebuilding the foundation of marriage is how the Emotionally Focused Couples Therapy operates. The Gottman Method is centered on altering the couple's behavior before addressing the problems.
9. Compare treatments
Good marriage counselors have different approaches in every situation. It's important that you know how they would proceed after they hear your problem.
It's your right to know how they would proceed, and now that you have an idea, it's time for you to research these techniques.
If you can, try to ask how many sessions you can expect to have and how long.
10. Be patient
Learning how to choose a marriage counselor may be a lot of work for some, but you really need to have patience. It's important that you know the person you will trust with your issues and feel confident with the methods or solutions used.
Take your time, be patient, and ask the appropriate questions to ensure you get the correct treatment and the value for your money.
Related Reading: 

Patience in Marriage: Step to a Healthy Relationship
Doctor Ali, a clinical psychologist, shares 75 amazing mental tips to help us.
FAQs
Look at these questions about choosing a good marriage counselor and marriage counseling.
Is counseling good for marriage?
Although it is always advisable to try to resolve any concerns in a marriage, couples who feel they have exhausted all other options and are still having problems require the assistance of a therapist.
The best option for couples or families that are having problems yet want to make changes is marriage counseling. Knowing when to see a marriage counselor is vital for rescuing what's left of a relationship.
These qualified specialists are skilled at using evidence-based techniques to mend and build relationships.
What percentage of marriages survive after counseling?
Marriage counseling is a method that will help couples to work on their relationship or marriage.
It's not a one-time treatment. It requires multiple sessions, teamwork, and different approaches.
Does marriage counseling work?
Indeed, marriage counseling can be effective when both people are willing to learn, grow and heal individually and as a couple. Still, results are predicated largely on a couple's dedication to counseling.
Remember, the chances of success will rely on you and your partner and how you work together.
What is the main problem in marriage counseling?
Why is it important to know how to choose a marriage counselor?
The reason is that we don't want to undergo therapy without being 100% sure. Aside from that, it's important to know what we're deciding on before we avail of counseling services.
Here are just some of the most common marriage counseling setbacks to watch out for:
Lack of trust in the marriage counselor

Not being cooperative

One or both don't believe in therapy

Problems with cost, location, and availability

Ineffective approach
Final thought.
It is critical that you choose the right counselor from the beginning. You and your spouse might become frustrated if you are forced to leave one counselor and start over with another because that particular marriage counselor was not the right fit.
Now that you know how to choose a marriage counselor who is the right fit for your needs, begin the search together to find the one.
Share this article on
Want to have a happier, healthier marriage?
If you feel disconnected or frustrated about the state of your marriage but want to avoid separation and/or divorce, the marriage.com course meant for married couples is an excellent resource to help you overcome the most challenging aspects of being married.
More On This Topic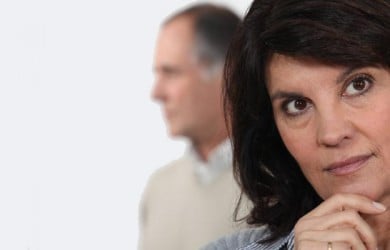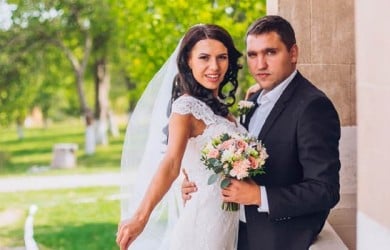 Recent Articles
You May Also Like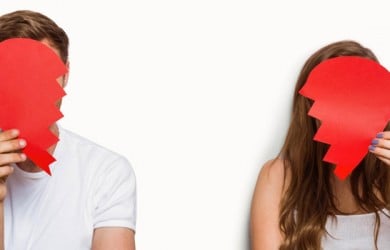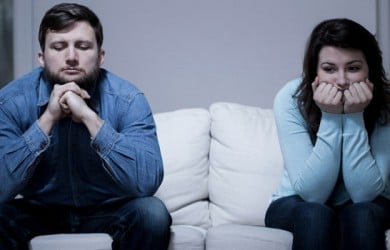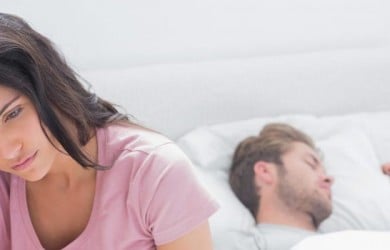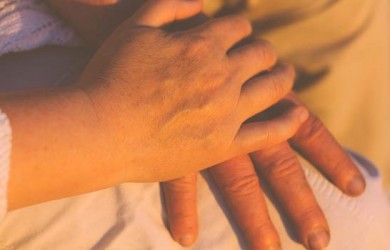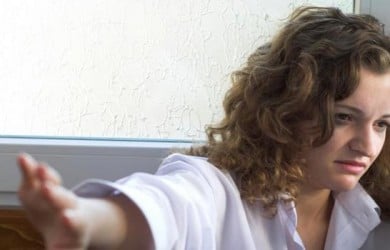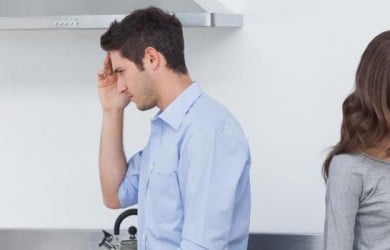 Popular Topics On Marriage Help