DBT Therapy: Dialectical Behavioral Therapy
Dialectical behavioral therapy (DBT) was born when the cognitive methods of cognitive behavioral therapy (CBT) were combined with the change and acceptance techniques of Zen Mindfulness.
A word on DBT vs CBT: Although DBT approach uses cognitive-behavioral tools, it emphasizes the psychosocial aspects of treating clients more than CBT does.
While CBT is one of the most commonly practiced forms of psychotherapy today, DBT is more specific form of therapy developed to help people cope with unstable emotions and harmful behavior.
Dialectic behavioral therapy treatment is especially good at helping clients suffering from extreme emotional instability or the inability to manage intense emotions.
What is DBT or Dialectical Behavioral Therapy?
Dr. Marsha Linehan developed dialectic behavioral therapy in the late 1980s to help clients manage their intensive, negative emotions.
Dr. Linehan came to the conclusion that the same situation can cause some people to react with great intensity while leading others to feel no emotions.
According to Dr. Linehan, this inability to manage strong emotions often results in significant relationship problems and a great deal of pain for many people.
She believes this to lie at the core of many mental disorders, such as borderline personality disorder. DSM-5 defines it as a long-term mental illness where people diagnosed with BPD exhibit self-destructive behavior, extreme mood swings, impulsiveness and are ill-equipped at managing stable relationships.
Goals of Dialectical Behavior Therapy
You may want to understand the definition of dialectic to begin with.The word dialectic in DBT refers to the integration of opposites and the goal of this therapy is to balance the extreme ends.
Dialectic behavioral therapy promotes acceptance
This therapy tries to prevent clients from falling into black and white thinking where things are seen as either all bad or all good.
Unlike CBT that frequently takes a judgmental approach to a client's problem behaviors, DBT takes a more non-judgmental approach.
DBT aims to accept behaviors. For example, instead of trying to change the behavior of a problematic boss, DBT might teach the client various ways and reasons to accept it.
Types of Dialectical Behavioral Therapy
Many therapeutic approaches have formed offshoots over time.
Dialectic behavioral therapy, however, only has one type. Even so, the therapy itself has four different modes of treatment:
Individual therapy
DBT skills training
In the moment phone-coaching
DBT consultation teams for therapists
Dialectic behavioral therapy can be used to treat people of all ages from young children to older people.
How Dialectical Behavior Therapy works
The four different modes of treatment mentioned above all have different functions.
Individual psychotherapy aims to enhance a client's motivation and help them apply skills learned during skills training to address some challenges in their life.
DBT skills training aims to increase a client's ability to solve everyday challenges, especially when it comes to relationship problems and difficulties regulating emotions.
This is accomplished using four tools:
1. Mindfulness teaches clients to be fully present. This approach allows a client to observe and describe, for example, their emotions or discomfort that they are feeling in their body.
2. Distress tolerance training teaches clients to tolerate pain in difficult situations, accept it, and even find meaning in it. This is a unique approach since many therapies aim to change stressful events and circumstances instead of accepting them.
3. Interpersonal effectiveness training deals with how clients interact with other people and teaches clients how to ask for what they want or need, how to say no to people, and how to solve various relationship conflicts.
4. Emotion regulation teaches clients how to regulate their negative emotions, such as anger or depression. This training starts by instructing clients to first label their emotions.
The clients are then trained to notice what obstacles are preventing them from changing their negative emotions to more positive ones.
With children and teenagers, a big part of emotion regulation training is focused on the physical body as teaching them how to eat well, get enough sleep, and properly engage in self-care techniques which is particularly relevant for this group.
Uses of Dialectical Behavior Therapy
Dialectic behavioral therapy was originally developed for people diagnosed with borderline personality disorder who commonly struggle with emotion regulation.
Because the results were so encouraging, DBT was soon employed to treat other conditions such as:
Depression
Anxiety
Bipolar disorder
Post-traumatic stress disorder (PTSD)
Eating disorders
Addictions
Anger management issues
Dialectic behavioral therapy has also been shown to be a highly effective method of treating people who self-harm or are contemplating suicide.
Concerns and limitations of Dialectical Behavioral Therapy
Dialectic behavioral therapy requires a significant time commitment from clients since weekly sessions typically call for 60 to 90 minutes for one-on-one as well as 120 to 180 minutes for groups to be dedicated to them.
Dialectic behavior therapy usually lasts a significant amount of time.
Also, the training and experience of the therapist administering DBT are crucial for the success of this therapy.
Because the therapist is expected to be available 24/7 for emergency behavioral coaching, burnout among therapists that practice DBT is quite high.
How to prepare for Dialectical Behavior Therapy
First, pick a therapist that is trained and experienced in dialectical behavior therapy.
This therapeutic approach necessitates that the practicing therapist is well-informed and practices the skills that they will teach to their clients.
If you are looking for dialectical behavior therapy in Los Angeles, Boston, Ohio, Cleveland or any other area, just go online and begin your search; even Googling "DBT therapy near me" would work.
Closely check their credentials. Ideally, your therapist should possess the Linehan Board of Certification that guarantees that they have the knowledge, skills, and competencies needed to work as a DBT therapist.
Also, make sure that you set aside enough time for this therapy since the process will last for some time. Note that you are also expected to do a significant amount of homework between sessions and even call your therapists outside of sessions from time to time.
Also, helpful would be to go through a dialectical behavior therapy workbook that offers concise, step-by-step exercises for learning the concepts of DBT. Especially useful for individuals struggling with overwhelming emotions.
What to expect from Dialectical Behavior Therapy
DBT is a support-oriented therapeutic approach.
It aims to build your strengths so that you will start feeling better about yourself and your life in general.
Dialectic behavioral therapy will teach you to identify thoughts and beliefs that you have that may cause you pain and negative emotions.
Dialectic behavioral therapy is highly collaborative.
Firstly, you will form a close collaborative relationship with your therapist. Secondly, you will function as a member of a group where every member is expected to support and help others.
Skills training is an integral part of dialectic behavioral therapy.
Every week you will be taught new skills that you can then put to practice via homework that you will receive. In between individual and group sessions, you will be in touch with your therapist via the phone.
Cost of Dialectical Behavior Therapy
The cost of individual sessions comes around to approximately $160 for a 50-60 minute session while group charges can be approximately $60 per session.
Share this article on
Want to have a happier, healthier marriage?
If you feel disconnected or frustrated about the state of your marriage but want to avoid separation and/or divorce, the marriage.com course meant for married couples is an excellent resource to help you overcome the most challenging aspects of being married.
Learn More On This Topic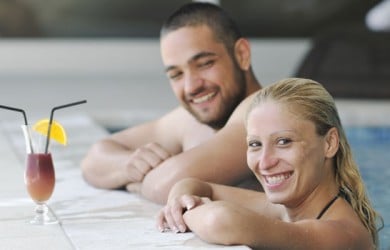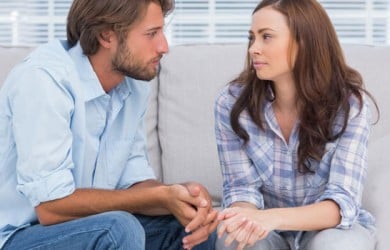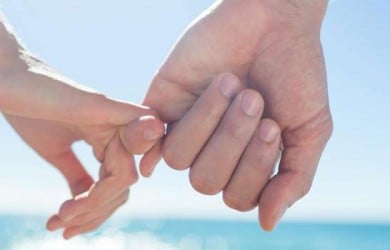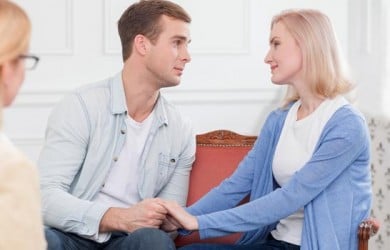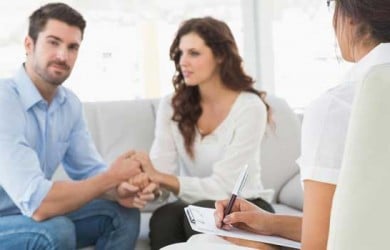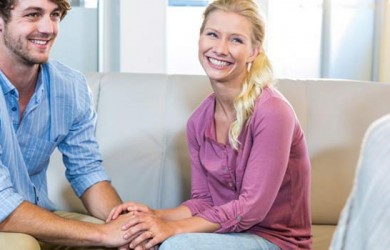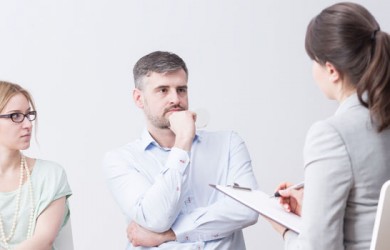 You May Also Like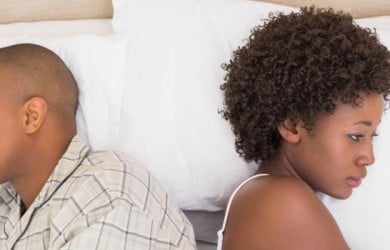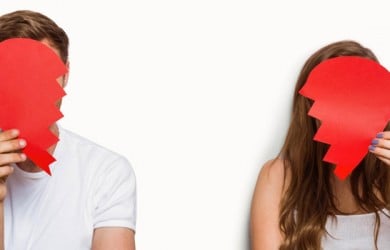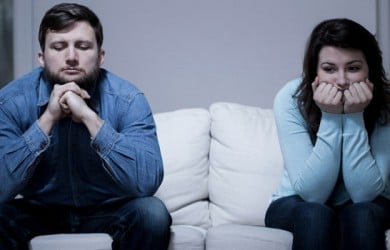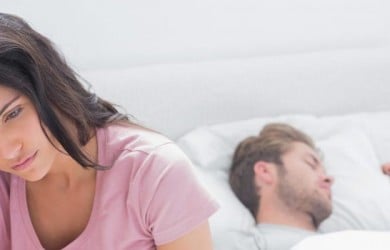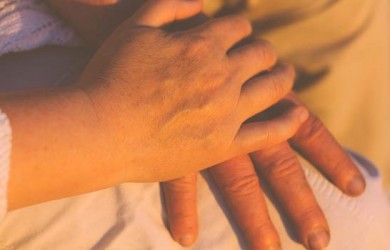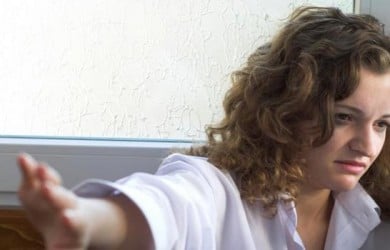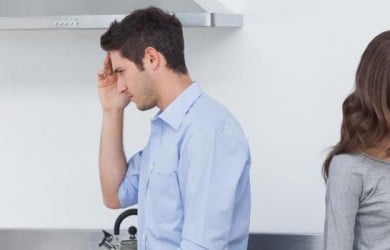 Popular Topics On Marriage Help