How to Manage a Spouse With a Borderline Personality Disorder
Border-line personality disorder [BPD] is a serious long-term mental disorder of abnormal or unusual behavior, characterized by an unstable sense of self and relationship with other people, unstable emotions, and pervasive instability of mood.
Marriage and borderline personality disorder
If you know someone with a borderline personality disorder, then you know that the struggle is real.
The relationship is hard enough with the additional stress of the mental disease. Especially, if you are married to someone with the borderline personality disorder. Though contradictory to popular belief, couples, where one suffers from a borderline personality disorder, are not doomed.
According to statics, such couples are less likely to divorce when compared to regular and normal happily married.
Though the chances of getting married with the disease known are very less, and more so if someone with a borderline personality disorder does get divorced, it is highly unlikely that they will be able to marry again.
Quality over quantity
Thought the divorce rate ratio is low, however, there is no research done on the quality of marriage that such an unusual couple has.
Although, if your partner does suffer from a borderline personality disorder, it is not at all humane or advisable to leave them high and dry. However, the point of this article is not to romanticize the idea as well.
Regular and normal marriages are strenuous on their own. You do not need to add to the stress by knowingly marrying someone with such a consuming mental disease.
Spare yourself of the heartache and pain.
The challenges of living with a spouse having a borderline personality disorder
Having a constant negative self-image, engaging in self-harming behavior, making risky or impulsive choices, and a plethora of mood swings or intense emotion – mix it all together and you have a perfect recipe for a tumultuous and disastrous relationship.
The above-mentioned symptoms are of borderline personality disorder.
Imagine, you are someone who got married thinking that paying taxes, mortgage, and your child's tuition money is all the stress you will face, and suddenly you come to know that your spouse is a patient of borderline personality disorder.
It is challenging to be in a relationship with someone having a borderline personality disorder.
The fear of abandonment raises the mistrust for their partners.
They have to work harder than usual to make their partners believe in their love and feelings for them. The fear can stem from anything minor to major. It can stem from a childhood trauma such as parents getting divorced, or getting lost, or loss of a family member or friend.
Unfortunately, as time passes, this disease set its root with the mind and body of its victim way deep, and it gets harder to make them believe otherwise.
On the other hand, people with borderline personality disorder are hyper-sensitive when it comes to the mood and feelings of their loved ones. They can sense the subtle change of mood before the person having hem would be able to recognize. It is all good but, sometimes people like to be left to their own devices, at least for a time being.
But sadly, people suffering from such a disorder, do not have this filter to know when they are wanted and when not.
This can cause the already strenuous relationship more strain. As people start to feel suffocated like they cannot even feel something without being interrogated. People suffering from similar disorder will never be able to keep a lid on their feelings nor will they be able to see it coming [ironic, isn't it?]
The littlest of the things can set them off and they go back and forth with their feelings faster than a pendulum. You can never predict or plan anything beforehand.
All you can do is enjoy the good moments while they last.
Is divorce the way out?
Hey, no one will judge if you want out.
Border-line personality disorder takes a lot from a relationship.
If you have exhausted all options and you are running low on self-esteem, remember, living together is not enough. If you hate yourself, your life, or your partner for it, is it worth it?
Though there is no easy way to answer it. At the end of the day, the decision will not be easy, this is someone you vowed to love and be with for all of eternity, to see them wither away right in front of your eyes, and to be there to witness it is not an easy task.
Whatever you choose, it will be for the safety and health of your mind.
Don't jump ship though
Even if your spouse has been diagnosed with borderline personality disorder, do not assume the worst. All is not lost. In this day and age, with proper treatment, and medication a lot can be salvaged.
Though it won't be perfect and nothing will be like it was before. However, you did say in 'in sickness and in health'.
Share this article on
Want to have a happier, healthier marriage?
If you feel disconnected or frustrated about the state of your marriage but want to avoid separation and/or divorce, the marriage.com course meant for married couples is an excellent resource to help you overcome the most challenging aspects of being married.
You May Also Like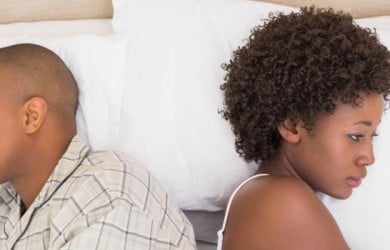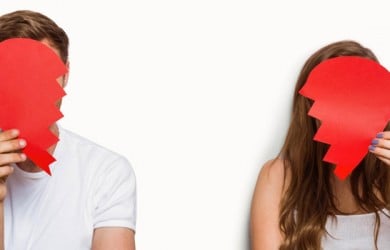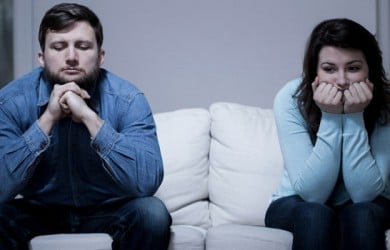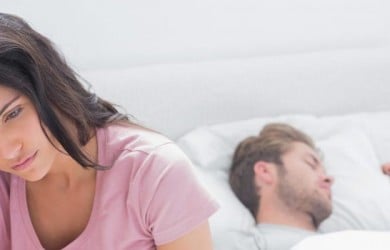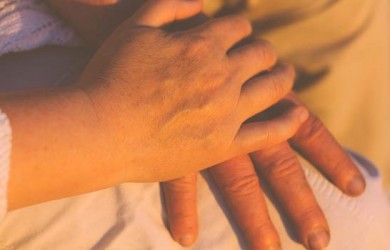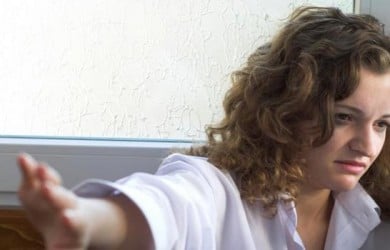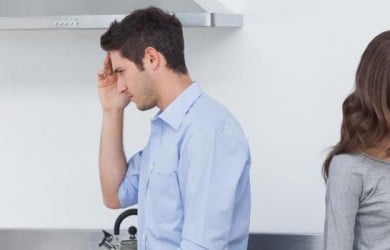 Popular Topics On Marriage Help