Low Cost Therapy for Married Couples
Marriages are important, then again, so is money. Given a choice between keeping your relationship together and paying the electric bills, most people will make the latter choice.
Most couples place a low priority in fixing their marriage. Most people don't even know that something is wrong at all until something drastic happens such as infidelity or unexpected divorce papers.
If there is a middle ground for families with a budget, a lot more people would be amenable to couples therapy. Low-cost counseling sessions would help prevent problems from blowing out of proportion and end us in a messy and costly divorce.
Free and low-cost couples therapy
A lot of therapists offer free consultations, but understand that consultation and treatment are two different things. The first one is diagnosis and the other is actual treatment. If a couple is serious about resolving their marital issues, they would have to complete the treatment.
There are online peer-to-peer discussion groups available. Like AA, they help and can provide a good outlet and a certain level of confidentiality. There are some cases where there are professionals present in the mix extending their helping hand for free to market themselves.
You get what you pay for, free online or FTF treatments are just the tip of the iceberg.
There won't be any in-depth case study to truly help you as a couple. If you're seeking comfort and advice, you can get that from people close to you. If you are able to solve your problems through communication and sharing, then good for you, for others, things are more complicated than it looks.
Real therapy sessions are conducted by licensed professionals. Peer-to-peer round table discussion without the supervision of a licensed therapist is just a focus group. However, there's nothing wrong with that, it's enough for some couples to resolve their differences, some but not all.
Searching for free or low-cost therapy
A Google search will give you national organizations that help couples including marriage.com. It's necessary to do long strong search strings such as "low-cost therapy near me" or "free marriage counseling [location]" to get more relevant results.
There are also web forum, Reddit threads, and Facebook groups that do the same thing. There are worldwide groups, national groups, and local groups. If you plan to just do online therapy, the location of the counseling group doesn't matter. But if you want to have Face-to-face sessions down the line, local groups are the best option.
Online sessions are normally cheaper than Face-to-face session. Therapists charge by the hour and licensed professionals can charge as high $500 for an initial consultation and $100 for the treatment hours. There are places like New York City where mental health professionals charge as much as 200-300 per hour. Online therapists charge much less and unlicensed volunteer counselors charge even lower.
Most low-cost couple therapy sessions are conducted by unlicensed professionals. It doesn't mean they do not know what they are doing. Most people who conduct them are marriage advocates who have gone through rocky marriages themselves.
Licensed professional therapist vs marriage counselors
There is a huge difference in price. But they both will conduct Private Face-to-Face, Group, or Online session and charge by the hour. So it's important to look at the value proposition.
Licensed professionals can prescribe medicine and have connections with government institutions when they see a need for intervention. Marriage counselors will not be able to prescribe medicine, they can recommend alternative organics. Large organizations may also have partnerships with government institutions.
Licensed professionals have years of training in theories and conducting therapy sessions. Low-cost therapy with marriage counselors have fewer hours in training, a few seminars at best, and absolutely no training as a worst-case scenario.
Theoretical and case studies available to professionals also give them a deep understanding of marriage couple dynamics. Experience is best, but it's not possible for a person to experience all the possible scenarios and their potential outcomes in a lifetime. However, it is not necessary for successful therapy, but it does help.
Professionals are also trained to be unbiased and objective
There are therapists that are unable to hold off on their personal view of the matter especially in cases of sexual abuse, domestic abuse, and infidelity. However, there doesn't seem to be a difference between licensed therapists and marriage counselors when it comes to biases.
Another main difference is empathy
Trained professionals are doing their best to be objective and as such. Marriage counselors, especially volunteer ones, are very empathic to couples and their family. Volunteer counselors have gone through the same pain themselves and can relate to their clients at an emotional level.
If you're looking for a friend and a therapist. Low-cost therapy from counselors is a good alternative. But if you are looking for a doctor and psychiatrists, then professionals are a way to go.
If you are wondering why a low-cost therapy with an empathic person is not always a better alternative to trained and licensed professionals. It's simple, a lot of relationship problems are rooted from one spouse having a personality disorder.
Issues such as narcissism, sexual disorders, or just plain bat-shit crazy. A licensed therapist will be able to properly identify those issues, and resolve the individual cause that's straining the relationship.
Saving your Marriage through low-cost therapy
A lot of couples are able to resolve their issues themselves without the help of therapists. People who are serious about seeking help, but cannot afford to pay the cost of licensed professionals can seek alternatives on focus groups, peer-to-peer counseling, and other advocacies.
There are groups that offer free counseling sessions and only ask you to pay for reading materials to supplement the therapy. Doing your due diligence to find the right therapist for you at the budget that you need if you are willing to accept online sessions. If you are lucky, there can also be advocacy groups near you or start one.
Share this article on
Want to have a happier, healthier marriage?
If you feel disconnected or frustrated about the state of your marriage but want to avoid separation and/or divorce, the marriage.com course meant for married couples is an excellent resource to help you overcome the most challenging aspects of being married.
Learn More On This Topic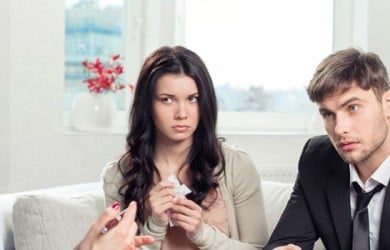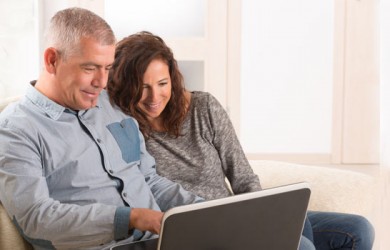 You May Also Like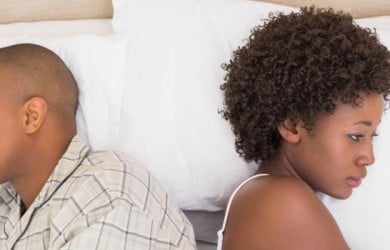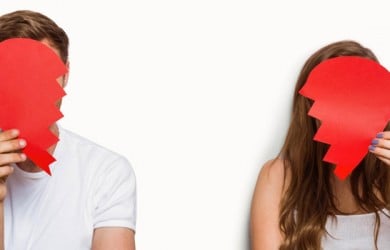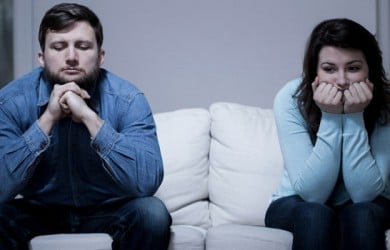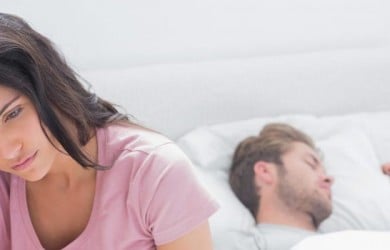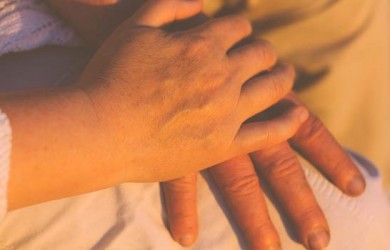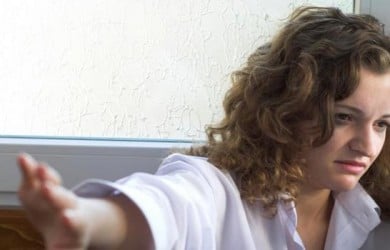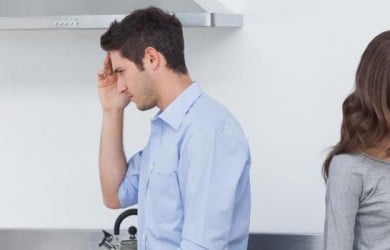 Popular Topics On Marriage Help