15 Tips for Dating Someone With Depression
Depression is the most common mental illness in our current modern times. And it has made dating someone with depression a circumstance that people are trying to figure out in increasing numbers.
A WHO report has found that about 450 million adults worldwide have a mental illness that affects their everyday lives. Whether it's disturbing their career success or relationships, depression can negatively affect a person's life.
The saddest part about depression is that people who are not suffering from it sometimes glorify and romanticize it. As if it is somehow "beautiful" to be damaged, thinking that someone will magically pop out of nowhere, cure the afflicted person's sorrows, and lift their pains away.
In reality, dating someone with depression can often seem at first a bewildering experience, with no guarantees or timeline for a cure.
Constantly hearing about your partner's negative thoughts about themselves, their false belief that they have accomplished nothing in their life and that everything is either black or white can make you feel utterly helpless.
What does depression look like
Before we move on with our advice on how to best deal with dating someone with depression, we must explain this illness and its symptoms.
According to the Mayo Clinic, clinical depression tends to have a spectrum of intensity, ranging from mild periods of sadness to severe episodes, known as major depressive disorder.
The symptoms of depression include apathy, loss of appetite, anxiety, irritability, loss of interest in most daily activities, feelings of worthlessness and despair.
A licensed psychiatrist commonly treats depression with a combination of treatments that might include prescribed medication to correct the chemical imbalance present in the patient's brain.
Related Reading: 

8 Ways of Coping Up With Depression When You Are in a Relationship
Should you go for a relationship with a depressed person?
Depression and dating together might seem daunting to you, but many people who experience depression continue to be in successful relationships.
The depressed state of a partner can be taxing for the individual and the relationship, but it is not a recipe for disaster when handled with care and compassion.
The bond and love between two people can become more strong and beautiful when they stay together in love despite challenging circumstances. It can help you understand your partner better and openly share your vulnerabilities with them.
However, it is important to remember that it can be emotionally taxing if your partner suffers from depression. They might treat you poorly, treat themselves poorly or even shut you out emotionally.
It is important to be realistic about the situation and how much you can handle without losing your mental peace.
Related Reading: 

Top 5 Realities of Dating Someone with a Mental Illness
Effects of depression on relationships
Has your partner's condition made you wonder, "how does depression affect relationships?"
Dating someone with depression can be complicated and confusing. Trying to change your dating partner's perception about their life may often prove to be a useless and exhausting cause.
Depression is often chronic, and unfortunately, you will never be able to cure and comfort your depressed partner to see things from your point of view, no matter how hard you try. They may not be able to see themselves outside their negative bubble.
Constantly attempting to challenge your dating partner to see how wrong they are might widen the distance between both of you and spark unnecessary arguments.
What to expect when dating a depressed person
Depression looks different on different people, depending on their circumstances and personality.
Due to the existence of different biological, psychological and social positioning of men and women, their relationship with depression is different in some ways. The signs of depression showcase themselves differently in different people, adding confusion when dating someone with depression.
Dating a man with depression
Due to the expectation of masculinity and other biological factors, studies reveal that men often find it more difficult to express their feelings, whether good or bad. And if negative thoughts are silenced, they usually come out aggressively, making dating a man with depression difficult.
In light of this, here are noteworthy traits in men that mark depression that is different from the ones in women:
Studies into the behavioral pattern of men and women have revealed that men are more likely to have outbursts of anger and frustration when depressed. And the aggression makes people unsuspecting of their depressed state.
Men are also less likely to seek help when going through a tough time mentally. They will often deny a problem until things reach a breaking point.
Dating a woman with depression
Data suggests that women are twice as likely to be diagnosed with depression. The high rate could result from the circumstances of their life and bodily changes that happen over time.
Also Try: 

Quiz: Is My Relationship Making Me Depressed?
Here are some significant markers of depression in women specifically:
Affected by hormonal changes
Due to the biological changes that women go through in various phases of their lives, there can be hormonal disbalances that cause depression. With the lack of awareness about these changes, often women end up suffering without understanding the reason behind their mental state.
Menopause, pregnancy, giving birth et cetera can naturally cause a flux in a woman's hormonal state. A doctor can help prepare and treat you using their informed understanding of these changes.
More likely to be depressed and seek out help
Women are much more likely to voice that they face a tough time dealing with their mental problems. They are more open to seeking help if they think they are depressed.
If you are dating someone who is depressed, remember that apart from the biological, the circumstances surrounding women's lives are often why women are much more likely to be diagnosed with mental ailments like depression and anxiety.
15 tips for dating someone with depression
How depression affects relationships can sometimes fundamentally alter the dynamics between you and your partner. But by understanding the situation and compassion for your partner, you can make your relationship last.
Here is our advice for when you're dating someone who suffers from a form of depression:
1. Accept reality
When you are dating someone with depression sometimes your partner can be in denial about their condition. Only once you accept that they might have a problem can you make them see things clearly.
Acceptance is the first step towards recovery.
Denial on your part can impact the recovery process for your partner. Only once you accept that your partner is suffering from depression can you fully support them in an informed manner.
2. Maintain an equilibrium
Like everything in life, the principle of balance also applies in relationships. When you're dating someone, you will weigh the needs of your partner as well as yours.
With someone who suffers from depression, you will have to be aware of their needs more carefully because their needs will often overwhelm yours.
That doesn't mean that you have to be less supportive of them or show less care towards them, but that you need to be careful not to forget about your own needs and neglect yourself in favor of the other's wants.
Acknowledge what needs have to be met. You won't be able to do everything by yourself.
Related Reading: 

20 Steps to Becoming a Supportive Partner
3. Always be supportive
No matter how hard your dating partners feel mental strain, you always have to care and pay attention to them.
Accept how they are and stop trying to alter their view of themselves.
Be curious and show interest in them when they're feeling at their worst. It is essential to be sympathetic towards a depressed partner and empathically engaged without altering their point of view.
4. Always see the bright side
Things may occasionally escalate to somewhat difficult levels with people who suffer from depression. Still, you always have to keep reminding yourself of the positive aspects of the person you are interacting with.
Constantly reminding yourself of the other's positive attributes is essential when you see that your interactions with them might be going in an unpleasant direction.
You will learn that the only way to help your partner's ailment is to offer them the most compassion and care that you can, without trying to change their take on life and the world around them.
Accept your partner as they are, let them embrace their negativity, but at the same time try to connect and foster a loving and close connection to them.
If you focus more on developing more patience and conversational skills, you can connect with your dating partners even when they are in their climax of struggling with their inner selves.
5. No 'fix-it' project
Depression is a serious mental illness and you cannot treat it as your personal project.
You can extend support in response to your love and depression signs that you see in your partner, but they will have to walk the road to recovery themselves. You can try to help them, but you are not the one experiencing depression, so you can't make all the decisions.
Treating your partner's depression as your personal 'fix-it' project can put undue pressure on your partner to get better faster, which might make them resentful of you.
Related Reading: 

What Mental Health Issues Are a Deal Breaker in Marriage?
6. Don't take it personally
Depression is a mental illness that makes people act in unreasonable and frustrating ways. They might act out in anger or put up a wall between themselves and all their loved ones.
Dating someone with depression requires the ability not to take things personally, even when their actions hurt your feelings. You will have to constantly remind yourself that you are not responsible for their mood swings, frustration, anger or distancing.
7. Educate yourself
If you are trying to figure out how to love someone with depression, then use all means to understand as much about the condition as you can.
Make use of books, reliable internet resources or even conversations with friends who've experienced depression to better understand depression and ways that you can help your partner.
8. Encourage with no judgment
Even if it might seem hard, try not to judge your partner for his behavior as they might not be in complete control of their behavior.
Encourage your partner to see the best in themselves and seek help whenever they feel low.
If they sense your judgment, they will feel worse about the situation and themselves, whereas encouragement will help them move in a positive direction.
9. Be open to breaking up
It can be difficult sometimes to deal with how depression affects relationships, as it can sometimes destroy your regard for the other person.
You might feel responsible and obligated to stay in the relationship, even if you no longer feel happy. But this is neither healthy for you nor your partner, so you should consider breaking up.
Your happiness is just as important as your partner's, so treat breaking up as a possible option if things get too hard for you when you are dating someone with depression.
Watch this video if you feel like you are giving too much to your partner and relationship:

10. Tempered positivity
A positive attitude can give you the strength to combat difficult situations. However, excessive positivity that turns a blind eye to reality isn't helpful either.
When learning how to date someone with depression, try to be hopeful about the relationship's future without losing all sense of reality. Positivity tempered with grounded reality helps you better understand your situation moving forward.
11. Healthy communication
It always boils down to good communication, doesn't it?
Being in a relationship with someone with depression can be easier if you learn to communicate things openly and healthily.
Depression may lead your partner to build walls around themselves and not share how they feel. But by not communicating, they can make things fester and worsen over time.
Talk to each other, even when it is about difficult things and you are not used to being emotionally vulnerable.
Related Reading: 

16 Principles for Effective Communication in Marriage
12. A flexible approach
Be flexible. Be prepared.
Depression can make a person's mood unpredictable and confusing. That's why it will help your relationship if you maintain a flexible approach to helping your partner.
For example, if they refuse to visit their therapist after a few sessions, try to find them a new therapist or alternate ways of healing that they might be more open to.
13. Not just depression
Depression can't be the center of all aspects of the relationship.
You need to work and look at other aspects of your relationship to make the relationship work for both of you. Invest time and effort into meeting your partner's physical, emotional, sexual, and social needs.
Try not to blame depression for all the various problems you might be facing.
14. Understand limits
When someone dates us, they often think that it is their sole duty to impress us by doing what would make us happy, even when it is not unhealthy for their mental state.
Though wanting to impress is a part of any relationship, one of the most important things you can do is understand your partner's limits.
Know exactly how much emotional and social energy they can exert, and plan things accordingly. Social exhaustion is real, especially for people suffering from depression.
One of the worst things about depression is that it'll make you relive an uncomfortable situation for weeks, thinking about everything you should've said or done.
Don't let excessive socializing add to your partner's negative thoughts. Be sure you know how far is too far for your depressed partner, and plan ahead to avoid those cringe encounters.
15. Be serious about your self-care
Self-care comes in many forms. For one person, it might mean physical pampering. For another, it might be spiritual healing. But it is ultimately a form of psychological support.
Everyone has things to offer in a relationship, but you don't want your only things to be toxicity and destructive behavioral patterns due to the depressed state of one partner.
If information from books and the internet is insufficient, get a therapist and see them regularly. Let them know that you're thinking about dating someone with depression and allow them to prepare you!
The act of taking care of yourself when your partner is depressed might seem unreasonable and unthinkable. Self-care can feel selfish, but trust us – it's worth the trouble. You can be a better partner when you feel good mentally and physically.
Related Reading: 

And Two Shall Become Two: Practicing Positive Self Care in Your Marriage
Supporting a partner with depression
Dating someone with depression can be confusing, but remember that it is something that many couples can successfully navigate through the right approach.
An informed and balanced approach is deemed best when loving someone with depression.
Try to give them the time and space that they need to open up to you. If you feel rushed or pressured to give more of yourself than you're willing to, remove yourself before it goes any further.
Your partner's mental health is not their identity, and they deserve to be loved as deeply as anyone else. However, it can be grueling and taxing for your own mental health as well.
So, remember to take a breath, recharge yourself and assess whether you still want to be in the relationship or break up.
What not to do when dating someone with depression
One of the essential tips for dating someone who struggles with depression is remembering that you cannot act as their therapist.
When you are dating someone with depression, you are part of their team that gives them support, understanding, consideration and empathy. However, you cannot give a loved one objective advice like a therapist.
Let a professional therapist help them out in case they need help, as they will be able to carefully give your partner advice that would specifically work for them.
Additionally, even though you are helping out your partner with their depression, recognize that you are not the one in the driver's seat. Do not push your partner, and allow them the space to recover at their own pace.
Final Takeaway
Depression can affect people in different ways and that's why it can be overwhelming and confusing dating someone with depression. But many people have been able to do it with a positive and compassionate approach.
The tips mentioned in this piece can help you navigate your partner's depression in a more informed manner. Don't be afraid and take the time to empathize with your partner's feelings to support them.
Share this article on
Want to have a happier, healthier marriage?
If you feel disconnected or frustrated about the state of your marriage but want to avoid separation and/or divorce, the marriage.com course meant for married couples is an excellent resource to help you overcome the most challenging aspects of being married.
More On This Topic
You May Also Like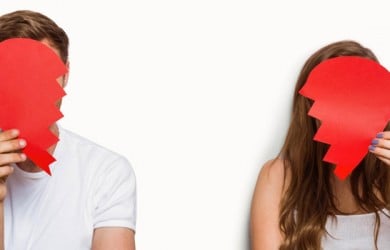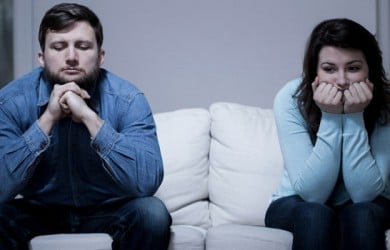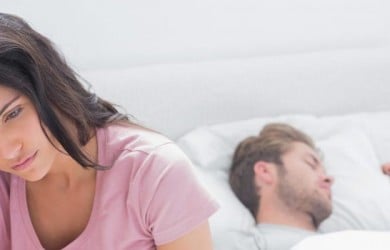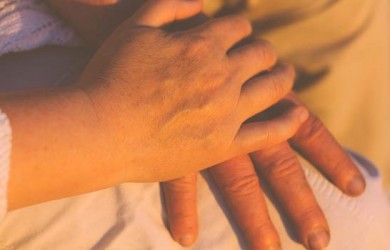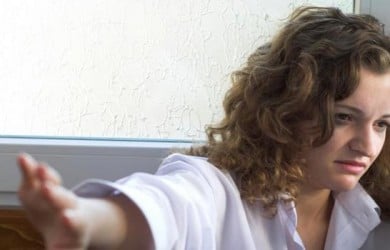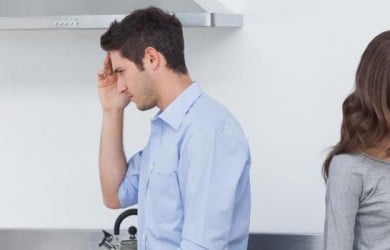 Popular Topics On Marriage Help