8 Ways of Coping Up With Depression When You Are in a Relationship
Depression is nothing like everyday sadness. It is a different state of mind, where everything seems hopeless. When a person is coping with depression, they will have various symptoms:
They will want to be left alone

They will overeat or not eat at all,

Insomnia,

Restlessness,

Feelings of being worthless or useless,

Digestive problems,

Fatigue,

Trouble in concentrating on ordinary things,

Feelings of continually being sad and suicidal thoughts.
People go for different solutions to cure their depression; many choose alcohol while others start consuming products like weed or shrooms, but there is less or nearly zero awareness in many parts of the world. Due to this, people coping with depression are not treated as they should be. Therefore. I have collected 8 ways for coping with depression, and episodes of depression, especially when you are dating someone with anxiety and depression. I hope this article about depression and relationships helps you as much as it helped me.
1. Accept that something is wrong
One of the most significant steps towards finding a solution to coping with depression is acceptance. Many different symptoms are visible, but we tend to ignore them for a longer period and assume they will leave on their own. We fail to understand that the problem can take more time to go than it took to come. Therefore, it is essential to acknowledge that something is wrong.
You need to remember that it is okay to get sick. Anyone can get depression. Don't ask yourself, 'Why me?' or blame yourself saying, 'My depression is ruining my relationship.' Instead, you need to focus on the fact of how to deal with depression in a relationship. Accept that a problem has come and you will recover from this soon.
It is also essential for the spouse or partner to help their partner with depression with enough love, care, and support.
2. Identify symptoms and talk to your partner about it
If you are coping with depression, there are many different symptoms of depression such as:
Constant fatigue

feelings of hopelessness

worthlessness

self-isolation

anger

frustration

insomnia, and so much more
Since every person is different, the symptoms for every person fighting depression come differently.
Many people coping with depression experience all these things one at a time on some days, and other days, they may experience only one or two symptoms. Identify and monitor all your symptoms and then make sure to inform your partner. The reason could be depression in the relationship as well.
How is it different dating someone with anxiety and depression?
Here, it is important to understand how depression affects relationships. Things can get complicated. Talking to your partner will give them an understanding of what you are going through.
As someone who has a suffering partner, loving someone with depression is painful. As the partner remains in pain, fostering connections is relatively difficult. So, both of you will be able to discuss whatever needs to be done further for dealing with depression.
3. Stop taking everything personally
Coping with depression is not an easy road to travel. Once a person is depressed, they can be in a bad mood for most of their days. The people around them have to be extremely strong and not take anything they say personally because they are just taking out their frustration, fear, and anger from their mouth; most of the time, it is the depression speaking.
How to help the spouse with depression?
Whatever they say, listen to it calmly, act calmly. Try not to answer back as that can start an argument. Tell them you understand, and then let it go.
4. Talk to an expert
It is essential to make sure that you and your partner are going to an expert to find a way for how to overcome depression. An expert opinion will provide a fresh perspective on whatever is bothering them. Talking to an expert about your other half who is going through depression can help you understand what they go through and maybe somehow help strengthen your relationship with them.
It is sometimes hard to trust an expert for people. But make sure to help your partner trust them so that whatever is happening to them can come out of their system, and they feel better. An expert can also guide you on how to deal with depression in a relationship so that you can keep the relationship healthy and positive.
5. Show support and love towards your partner
If you are living with a depressed spouse, make sure to support all the different ideas they throw at you. Depression can be here for a lot of various reasons, which they might be keeping a secret from you. Therefore, the biggest thing you can do for them is to be friendly and show support.
You can make them join a support group where different people tell different stories as to how they have come out of their depression to get them motivated and hopeful that they will be able to go out of this one day.
6. Make exercise and a healthy diet a part of your routine
Depression is a psychological disorder, but many physical aspects of your health can also impact it. For instance, your diet plays a critical role in your mental health. Following a healthy and well-balanced diet can help in combating depression. It would be best if you also tried to add some exercise to your routine.
How to lend support while living with a depressed spouse?
Finding the motivation to workout can be challenging enough for a healthy person, and for someone coping with depression, it can be almost impossible. Make sure to work out with your partner as that can be a great time to unwind and talk about whatever that bothers you or them.
7. Try to be physically and mentally present for your better half
If your partner has to deal with episodes of depression, they shouldn't live alone. When they are depressed, it can feel awful to rely on someone else. They may feel like you are hurting them as and stop relying on you.
Well, family members and your real friends will be there for you whenever you or your depressed partner needs them. They won't ever feel bad if you ask them for help. When your partner is alone, they can start overthinking about even small things and fall deeper and deeper into the pit of depression. Whereas, if they have someone around them, they can always talk about the things that are going on in their head and also find solutions for how to overcome depression. Therefore, it is essential to be present for your better half mentally and physically.
8. Talk to your partner about their condition
If your partner is having depressive symptoms, then talk to your partner about whatever they are facing. Remember that depression can be equally new to them as it is to you. You may not understand what they are going through or how their mood is going to be. Therefore, make sure to educate yourself first and on their condition, the symptoms, and whatever they will be facing.
The partner plays a significant role in lifting the partner coping with depression. In the video below, Esther Perel says it is important for the partner to be there for their partner and assure them they haven't always been like this.
To sum it all up, depression can be defeated with support, love, and care. Therefore, make sure to be there for anyone suffering from depression as it may help them get back to the life they deserve.
Share this article on
Want to have a happier, healthier marriage?
If you feel disconnected or frustrated about the state of your marriage but want to avoid separation and/or divorce, the marriage.com course meant for married couples is an excellent resource to help you overcome the most challenging aspects of being married.
Learn More On This Topic
You May Also Like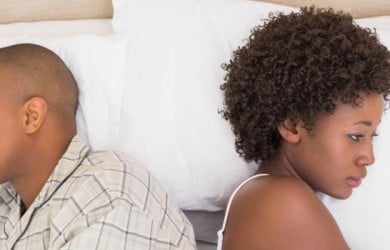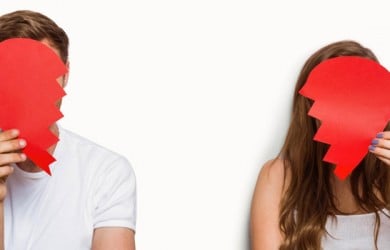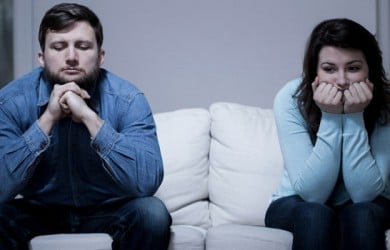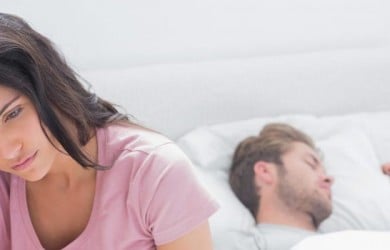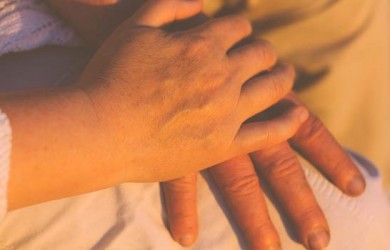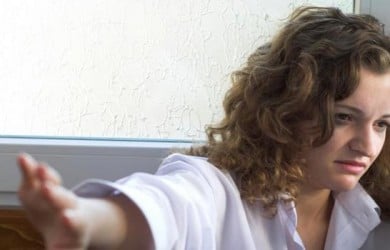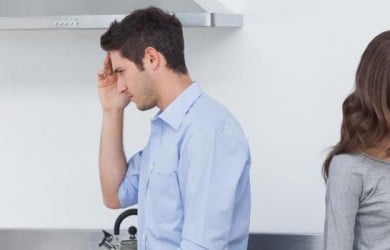 Popular Topics On Marriage Help