How Does a Narcissist Handle Rejection and No Contact
"Narcissistic love is riding on the rollercoaster of disaster filled with a heart full of tears." Author Sheree Griffin knows the heartache that comes from loving and rejecting a narcissist. And yet, how does a narcissist handle rejection and no contact when they're also deep in pain and fear?
Does rejection hurt a narcissist?
We all carry painful burdens throughout our lives and the only choice any of us have is how we respond to that pain. No matter what happens though, the most important part is to be safe physically and mentally.
While it can feel daunting to attempt narcissist rejection, it's often necessary to rediscover yourself and your own self-worth. Sadly, narcissists can erode our belief in ourselves, so we no longer know who we are.
When you have no contact with a narcissist, you're also triggering a lifetime of pain and fear. Due to their own journey of trauma, they've lost their sense of self and need others' approval to find it. Without it, they can do anything from being aggressive to completely withdrawing.
So, how does a narcissist handle rejection and no contact? They go from rage to denial to projection and back again. And does it hurt them? If you consider the fear and the trigger of old childhood memories of rejection then, yes, it hurts.
Nevertheless, it's worth remembering that we are all responsible for our stories and the events that happen to us. It isn't your job to fix a narcissist but your right to take care of your well-being for your own good and those around you.
What to expect when you reject a narcissist
As mentioned, the consequences of rejecting a narcissist can be extreme aggression, even violence. Alternatively, you'll see denial and withdrawal.
So, how does a narcissist handle rejection and no contact? It all depends on the type of narcissist you're dealing with.
Most things you read will tell you that narcissism is about being self-centered and selfish with a heightened sense of importance. The reality is far more complex.
We are all narcissists at heart, including you and me. If we didn't have this natural desire to feel special, we wouldn't do half the things we achieve.
If that sounds surprising, consider the study conducted by psychologist Jonathan Brown that shows that most people view themselves as better than average regardless of reality.
The study also shows that the "better-than-average" effect amplifies if our self-worth is threatened. Essentially, we experience a narcissistic reaction.
All this doesn't negate the fact that 5% of the population suffers from Narcissist Personality Disorder, according to the Cleveland Clinic. It tells us that there's a spectrum of narcissist behaviors and reactions.
With all this in mind, what can you expect when implementing the no contact rule with a narcissist?
Think of it like wounded pride or a rejected sense of self. On the one hand, the narcissist in your life might pretend your rejection didn't happen. They might also try to project their fear and blame you or even gaslight you and make you think you're making it all up.
On top of that, rejecting a narcissist sexually can lead to emotional outbursts because they simply can't deal with the pain of rejection. It's a raw wound from childhood that never healed.
Related Reading: 

Do Narcissists Come Back After No Contact?
Things that happen when you ignore a narcissist
If you want more details to help you answer the question, "how does a narcissist handle rejection and no contact" more precisely, review the 15 behaviors you might experience listed in this article on ignoring a narcissist.
How does a narcissist handle rejection and no contact?
A narcissist and rejection don't go well together. Nevertheless, when you reject a narcissist, you'll get different reactions according to their type.
As this Talkspace article on the types of Narcissistic Personality Disorder explains, you can have the grandiose narcissist, the covert, the seductive, and others. Where one might be charming and flamboyant, another might be more introverted.
As you can perhaps imagine, the grandiose or overt narcissist is usually loud or aggressive in their reactions. On the flip side, a covert narcissist tends to play the victim.
In short, how does a narcissist handle rejection and no contact? They don't take responsibility for their emotions, but instead, they let themselves get overwhelmed by fear and anger.
Alternatively, as with the covert narcissist, they'll be more manipulative in projecting their pain and blame onto you. Either way, you'll be made to feel like you're the worst person in the world.
Regardless, hold onto the big picture and remember that only they can help themselves, should they ever choose to. You can't change them or fix them, even if you can perhaps develop some empathy for their pain and past trauma.
Sometimes, connecting with someone else's pain can help us accept them for who they are which, in turn, sets us free.
How does a narcissist respond to rejection or no contact

?
Handling a situation refers to the responsibility someone takes for their feelings and behaviors. In contrast, a response is an actual behavior due to a trigger or event.
It's also important to note the difference between a response and a narcissist rejection. A response is generally when someone pauses and then evaluates their options and emotions such that they can choose their behavior wisely.
By definition, a narcissist doesn't understand their emotions and doesn't know how to deal with them. So, a no contact narcissist tends to respond with knee-jerk reactions. These could involve yelling, stalking, badmouthing, and lashing out at you.
In summary, how does a narcissist handle rejection and no contact? Not very well and they become victims of their emotions. Remember that deep down, they're highly insecure because they were often abandoned or rejected as children.
This doesn't excuse the behavior, but it helps to understand it.
Related Reading: 

What Revenge Tactics You Can Expect from a Narcissist
What are the main consequences of rejecting a narcissist?
In his book Rethinking Narcissism, Harvard psychologist Craig Malkin takes the idea that narcissists were once children that were overly admired one step further. He explains that those children only got praise for their actions rather than for who they were.
They never experienced true empathy and understanding. They, therefore, grow up to be adults who crave love and nurture, but they don't have the tools to find it in healthy ways. This creates a huge amount of insecurity that can turn them into monsters.
In essence, the no contact effect on a narcissist can be terrifying. As they never got the chance to develop self-esteem because of a lack of secure love when growing up, they become desperate when they feel the old emotions tied to rejection.
Another way to think of the question "how does a narcissist handle rejection and no contact" is to imagine a flood of insecurity followed by a knee-jerk reaction to do anything to get you back.
The saddest part is that most narcissists aren't aware of how they cause their pain. Very few ever make it to therapy. If they do, it's usually because they're pushed by family rather than through their own will.
Regardless, if you're dealing with a narcissist that you can't cut out, it can help to reach out to a relationship therapist. They'll guide you to understand your case and how to approach it. This includes dealing with the behaviors that come out as a consequence of your rejection.
Some commonly asked questions
Here are some questions that can help you get further clarity about narcissists and their handling of rejection:
Can a narcissist accept rejection?
When a narcissist is rejected, a mountain of pain from their past comes to life again. It's almost as if they were that neglected child all over again.
In sum, how does a narcissist handle rejection and no contact? The reactions can range from aggression to withdrawing and even pitching your friends and family against you. This is the very opposite of acceptance.
Are narcissists scared of rejection?
Narcissists live in fear but try to mask it by doing anything to get approval and validation from others. It's a misguided attempt to create their self-image, but it fails because self-love comes from inside, not other people.
So, yes, rejecting a narcissist sexually is a terrifying experience for them. They'll feel out of control and inadequate. This can trigger unhealthy reactions in a confused attempt to hide their shame and loneliness.
How does a narcissist handle rejection and no contact? They can stop feeling emotions by doing anything. This means the no contact rule with a narcissist can throw them off the edge, almost into a tantrum.
How does a narcissist react when they can't control you?
When you reject a narcissist, it reminds them, often unconsciously, of the lack of healthy love in their childhood. As a consequence, they learnt to never depend on anyone because, in a sense, their caregivers weren't there for them.
So, to answer the question "how does a narcissist handle rejection and no contact", you have to understand that they make up for this past trauma by always appearing to be in charge. This helps them feel independent and, therefore, safe.
When you remove that control, they lash out in various ways to coerce you back.
Does no contact work on narcissists?
As mentioned, narcissists and rejection don't go well together, but that doesn't mean it won't work for you. In fact, a no contact narcissist is the best way to experience them, although sometimes it leaves you feeling guilty.
Nevertheless, we are not responsible for other people's misfortunes and we cannot change a narcissist. Instead, the only thing we can do is to either cut them out or learn to manage our response to them.
The question "how does a narcissist handle rejection and no contact" might be relatively simple to answer. Nonetheless, only you can answer for yourself if you cut them out, including if they're a parent or sibling.
Watch this TED talk if you want to reflect more on how acceptance can help you rather than getting caught up in remorse:
How does a narcissist feel during no contact?
When a narcissist is rejected, they often become cruel and dismissive or aggressive and entitled. In some cases, the no contact effect on a narcissist makes them feel that they're under attack.
In other cases, they'll quickly move on, believing they cut you off because you no longer serve them. Alternatively, they charm you so much that you start to doubt your decision. This is all because they feel lost without your validation.
So, how does a narcissist handle rejection and no contact? With a mix of self-sabotage, manipulation, paranoia and vindictiveness.
How will a narcissist react to rejection?
Dealing with the consequences of rejecting a narcissist means knowing they might talk badly about you behind your back to friends and family. Although, if your friends and family truly care about you, they'll see straight through this.
Rejecting a narcissist takes courage but is often the only way to reclaim your life. No one wants to deal with the aftermath of facing the question, "how does a narcissist handle rejection and no contact" but sometimes it's the only way.
Yes, you'll be facing rage, controlling behaviors, projection and guilt trips but whatever you do, focus on your needs and self-care. You can also remind yourself that sometimes a narcissist needs a wake-up call if they ever hope to find peace.
That's how you keep moving forward after you go no contact with a narcissist.
In a nutshell
Living with a narcissist can sap you of your energy and self-esteem. After a while, you no longer know what's true or what you're feeling, as they discard everything as untrue. As you continue doubting yourself, it can be hard to know what to do.
When considering the question, "how does a narcissist handle rejection and no contact" it's good to understand that there's a spectrum along which both covert and overt narcissists lie.
We all need a bit of healthy narcissism to function properly in life. Nevertheless, an overt narcissist might become aggressive but a covert one might become malicious and deceitful. Either way, no one deserves such toxicity in their life.
The way forward is to appreciate that the only thing you can change is you. Instead of hoping or wishing for them to go to therapy, you can also contact a relationship therapist. Together, you can explore specific strategies for your particular situation.
In essence, you'll learn to navigate your emotions as you implement no contact and move on with your life. With courage, you too can move towards healthy relationships with people who value you for who you are rather than using you as a crutch.
Let's leave the narcissists to their own demons because we all have enough of our own.
Share this article on
Want to have a happier, healthier marriage?
If you feel disconnected or frustrated about the state of your marriage but want to avoid separation and/or divorce, the marriage.com course meant for married couples is an excellent resource to help you overcome the most challenging aspects of being married.
More On This Topic
You May Also Like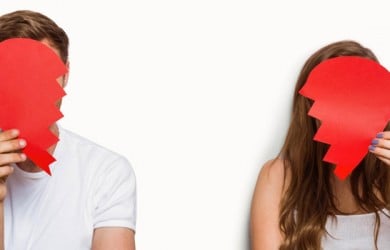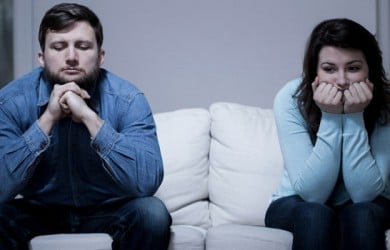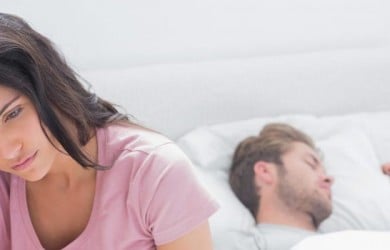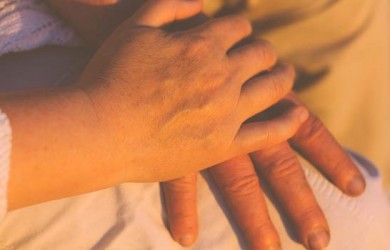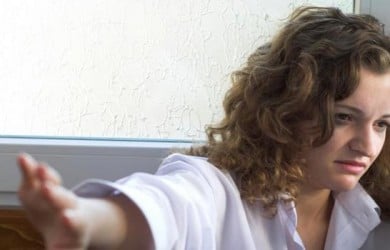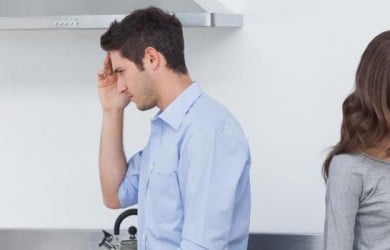 Popular Topics On Marriage Help