Do Narcissists Come Back After No Contact?
If you have tried it before, you probably know that no contact is a powerful way to get your relationship back on track by giving you time away from each other. You may have also heard stories of how this has worked wonders for many people.
However, if you are dating a narcissist, your realities might be a bit different.
Do narcissists come back after no contact? What happens when you ignore a narcissist you have been in a relationship with? What happens when you try seeing the narcissist after no contact?
Using the no contact rule on a narcissist tends to raise many questions you can't readily answer. In this article, we will help you find answers to all your pressing questions about narcissists and the no contact rule.
Does no contact hurt a narcissist?
To effectively answer this question, you must first understand how the narcissist's mind works and how they process information.
First things first, research has proven that as far as the narcissist is concerned, relationships are purely transactional or a game. This means that the narcissist will not get into a relationship simply because they love or are attracted to someone.
Narcissists usually love the idea of being in control and wielding so much power over another human. So, when a narcissist gets into a relationship, they seek sexual satisfaction and extreme attention (sometimes objectification) from their partner.
Now, when a narcissist gets into a relationship and manages to get their way with someone, they would try all they can to keep the person under their clutches. The narcissist would be hurt if their partner ever needs to implement a no contact phase in the relationship.
The narcissist is hurt because usually there wouldn't be anyone to give them the attention and satisfaction they would get from their partner, not until the no contact phase is over or they find another person to work their "magic" on.
So, does a narcissist miss you after no contact? In many cases, they will.
Related Reading: 

What Is the Psychology of No Contact on the Dumper?
What does a narcissist think when you go no contact?
Narcissistic Personality Disorder (NPD) makes a narcissist react to the no contact rule in many different ways based on many independent factors.
The way a narcissist will react (or what they will think) when you go no contact with them mostly depends on the type of relationship you have and the type of narcissism at play.
If you are wondering, "do narcissists come back after no contact," you must look at your specific situation and the circumstances under which you operate.
However, no contact with the narcissist would most likely be met with either of these reactions from the narcissist.
1. They think of coming back
Will a narcissist come back after dumping you? Yes, it is possible.
The narcissist will likely come back for you immediately after initiating the no contact rule. This ensures that their source of attention and satisfaction (the narcissistic supply) does not get cut off for long.
2. They think you are not worth it
On the other hand, the narcissist, after no contact, can decide that you weren't worth it in the first place. They can move on with their lives and tell others that they dumped you (when the reverse was the case).
The narcissist is more likely to do this if they can get their narcissistic supply from somewhere else; that is if there's another person they can immediately jump into a relationship with.
How long does it take a narcissist to come back?
In most cases, the narcissist will come back at you immediately after you put in place the no contact rule.
Considering how important their ego is to them and how they need that constant attention from their partner, they would come for you immediately. Rest assured that they may not stop their advances simply because you asked them nicely the first couple of times.
Considering how skewered their opinions about themselves are, the narcissist truly believes you need them as much as they need you. So, they may not understand why you might be playing "hard to get" after effecting the no contact rule.
Having no contact with a narcissist is a good way to get your life back together, but you must ensure that you are ready for the onslaughts that would follow.
Because for the narcissist, reaching out after no contact is a must. If they don't reach out, it could be because they have truly gotten over you, the relationship wasn't worth that much to them, or they have gotten another narcissistic supply source.
What is the intention of the narcissist when they return?
Many things could happen if you allow a narcissist into your life after a breakup. The narcissist will walk back into your life with their mental bags full of reasons for their return.
Most of these reasons will profit them, not you or the relationship. These are some reasons why a narcissist comes back, even after no contact.
1. They want to be the ones to end the relationship
As far as the narcissist is concerned, the end of the relationship is almost not as important as how it ended.
If you were the one who initiated no contact and broke things off, the narcissist will most likely strive to come back. Only to exit your life as soon as they can, after calling things officially off.
To them, they gave to be the one to break up with you, not vice versa. Hence, they don't mind reuniting to achieve this goal.
2. They want the narcissism to continue
Conversely, the narcissist can come back simply because they need their narcissistic supply to continue.
If you are no longer a part of their life, the narcissistic environment that they look for is no longer available to them. So, they may return to facilitate the narcissistic behavioral pattern that they had maintained with you.
Related Reading: 

25 Tips for How to Deal With a Narcissist
3. To return the favor
As far as they are concerned, there is nothing as terrible as being ignored. And since you broke this sacred code of conduct, you might have to deal with a narcissist who would also spend all their time ignoring you.
In summary, when a narcissist comes back after no contact, you might be in a worse situation than you were initially.
10 mistakes to avoid when going no contact with a narcissist
You may try to go no contact with a narcissist but sometimes this action can backfire.
The no contact's effect on narcissists can be devastating at times, as it leads to them acting out in ways that are disturbing or exhausting for you.
Here are some ways to avoid a narcissist's no contact revenge by avoiding common mistakes when dealing with a narcissist.
1. Going no contact for the wrong reasons
Many people would go no contact with a narcissist for many interesting reasons. For some, the narcissist will discover their mistake and crawl back into their arms.
Well, these are some unrealistic reasons. For any other person, it could happen. However, those chances are limited for the narcissist.
Instead, see the no contact phase as the time you dedicate to your healing and complete recovery. Instead of waiting for the narcissist to come back, focus on getting better. Take all the time you need to fix your mental health with self-care.
2. Slacking on your resolve
One of the worst mistakes you can make when it comes to no contact with the narcissist is breaking the cycle, only to try reinforcing it. It doesn't work and creates a terrible cycle that will mess with your mental health.
Until you are ready to move in the best direction, stay away from every form of contact with the narcissist once no contact has been effected.
To learn more about the four different types of narcissism, watch this video:
3. Unprepared for unnecessary attention
We mentioned earlier that the narcissist wouldn't just go on a no contact phase without a fight. They would give it their best shot.
Putting in a fight means that the narcissist would become uncharacteristically attentive. They would do all they can to take you back to the love-bombing stage of the relationship. They'll try to spoil you with texts, gifts, attention, and even prioritize your needs.
More often than not, narcissists always come back with a lot of attention, apologies, and a "better character."
Don't fall for this trap.
4. Unprepared for the alternate story you will hear from others
When you implement the no contact phase with a narcissist, one of the things they'd do is to go around telling those who care to listen how bad you are. They would do all they can to paint you as the villain in this story.
Prepare yourself ahead of time. You'll hear things you never did.
5. Believing the emissaries
The narcissist will try hovering around you after you have effected the no contact rule. They will try everything to get your attention and weasel their way back into your life. When these don't work, they'll try something else.
They'll send other people to do their bidding.
These could be mutual friends or family. These people would try to convince you that you should give the narcissist another chance. Don't take their message seriously because they (most likely) didn't see the side of the narcissist you did.
6. Getting caught up in the "what if" trap
Another terrible mistake you must never make is allowing yourself to obsess over the "what if" question. At rare times, you may find yourself asking questions like;
"What if I was just overreacting?"
"What if they aren't as bad as I have made them out to be?"
"What if what happened was mostly my fault?"
Don't allow yourself to get caught up in this mental flytrap. It is the fastest route to getting back into a toxic relationship you should be focused on getting out of.
7. Making excuses for the narcissist
The easiest way to run back into the arms of the person who may have caused you the most damage is by making excuses for them. Empathy is an important life skill. However, directing it toward the narcissist will end up doing you more harm than good.
Under these conditions, you must invest quality time and energy to remind yourself that you were the victim in this case. If anyone needs empathy, it is yourself and not the narcissist.
8. Trying to brave it on your own
The no contact period is when you need to be surrounded by all the love you can get; platonic love, most preferably.
At this point, you need all the love and attention from your friends, family, and loved ones. However, many people seem not to get this memo.
They get into a no contact period where they take a break from a narcissist and decide to do it on their own. So, they shut the rest of the world and project the facade of having it all together.
Don't be ashamed to cry to your friends if you feel the need. Also, don't feel that it makes you less than independent if you call up your favorite parent and vent over the phone to them.
Trying to do it all alone will keep you weak and helpless when the narcissist comes back after no contact.
9. Refusing to get professional help
Recovering from a relationship with a narcissist is arguably one of the most difficult things you will do in your life. When it becomes glaring that you would need the help of a professional to regain your mental health, please don't dismiss that idea.
If you need a therapist, go for it by all means.
Related Reading: 

How to Convince Someone to Go to Therapy

 
10. Believing that the narcissist has changed
No. Please don't do this to yourself.
When the narcissist comes back after no contact, they'll try to convince you that they have changed.
Chances that this is the truth, regardless of how much time has passed, are slim. Don't allow the new facade they put up to convince you that they are different. It is safe to assume that you are still looking at the same person you have known since the beginning.
Related Reading: 

Can a Narcissist Change for Love?
Final thoughts
Do narcissists come back after no contact?
Yes, they do. The narcissist will often stroll back into your life immediately after you implement the no contact rule. It is up to you to mean every word you say and focus on getting your life back together.
Then again, you may need some professional help to completely get over what the narcissist has done to you. Don't be afraid to allow a therapist to help you heal.
Share this article on
Want to have a happier, healthier marriage?
If you feel disconnected or frustrated about the state of your marriage but want to avoid separation and/or divorce, the marriage.com course meant for married couples is an excellent resource to help you overcome the most challenging aspects of being married.
Learn More On This Topic
You May Also Like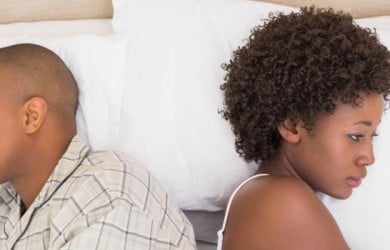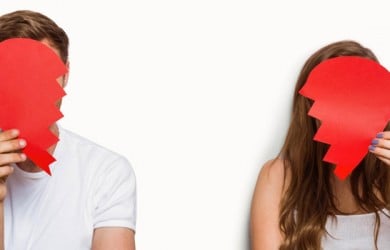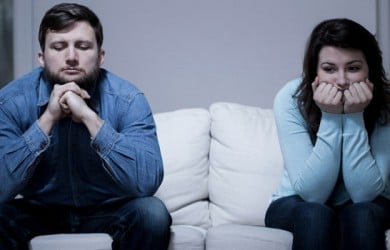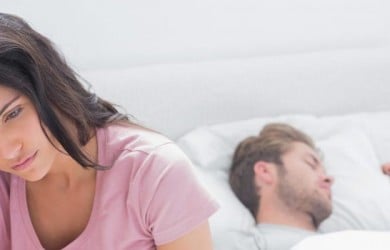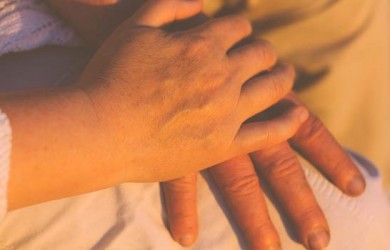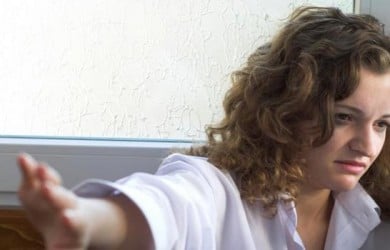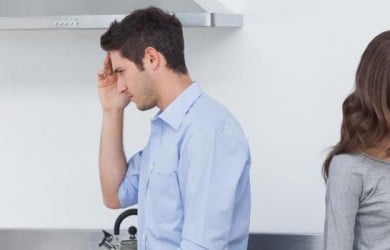 Popular Topics On Marriage Help