15 Things That Happen When You Ignore A Narcissist
In most cases, narcissists like to be the center of attention and want to be treated as extremely important figures. The question now is, "What happens when you ignore a narcissist?"
On a good day, a narcissistic person can be pretty charming since they can act polite, kind, and full of flavor. Nonetheless, if you knew they were a narcissist, you definitely wouldn't meet them in the first place. What do narcissists do when you ignore them?
Nothing a narcissist despises more than being rejected. They become agitated when you ignore a narcissist. Keeping everything under control when trying to reject your attention-seeking lover can thus be challenging.
Continue reading to learn more about a narcissist reaction to being ignored and find out the answer to – does ignoring a narcissist work?
How will a narcissist respond if they are ignored?
What happens when you ignore a narcissist? Is it ever a good idea to ignore a narcissist? How do you know that you are defending your worth? How do they feel when you are ignoring a narcissist text?
It's indeed difficult to deal with someone who has this persona. They will have a violent, excessive, and disorderly reaction to the rejection. In a nutshell, they want and will try to create a scene.
Simply put, narcissists hate being ignored. They probably want to make you feel ashamed, regretful, and rattled. They want to be in control and will go to any length to keep feeling empowered.
It's critical to understand that a narcissist will not leave you alone the first time you ignore them. This is the usual narcissist reaction to being ignored. They will treat everything like a game, and they will be ready to conquer and win.
If you've previously tried to ignore them, they'll almost certainly use the same tactics to capture your attention again. As a result, it's critical to stand firm in your decision and avoid falling into their trap a second time. Practice the art of ignoring a narcissist apology.
Is ignoring a narcissist the best form of backlash?
You've undoubtedly learned that the narcissist has perfected the skill of hurting other people's feelings and smashing self-worth. Thus, taking revenge makes you just as selfish as they are.
Apply the no-contact rule and walk away from them. If you see them on the road, pretend they don't exist, ignore them entirely, and move out.
Does ignoring a narcissist work? First of all, narcissists hate being ignored, so ignoring them may be the best form of revenge. But, it should not be your primary motivation. The most essential thing here is to be mature enough to let go of toxic individuals in your life, no matter how difficult it is.
Do narcissists enjoy being ignored?
When you address what happens when you ignore a narcissist, other questions may arise: "Do narcissists enjoy being ignored? What do narcissists do when you ignore them?".
To begin, a narcissist must meet three basic criteria: a grandiose sense of self, a significant misinterpretation of one's abilities and talents, and delusions of greatness.
The next characteristic is that they normally expect people to acknowledge and compliment their exceptional abilities. This is known as "mirroring" in the world of psychology.
Finally, a narcissist craves the acceptance and adoration of others. They are extremely sensitive to being forgotten or disrespected in any way. On the other hand, they frequently fail to see when they are doing this to everyone else.
Ignoring a narcissist is, in essence, the worst thing you can do to him. This is why they may act irrationally when ignored, and you should be prepared for this. We will discuss what you should expect to happen if you ignore this type of person.
Related Reading: 

12 Games People With Narcissistic Personality Disorder Play
15 things that may occur when you start ignoring a narcissist
When you ignore a narcissist, it is difficult for both you and the narcissist. Many things may take place during the process, some of which you may be unaware of. Below is a list of what happens when you ignore a narcissist.
1. They will gaslight you
The narcissist can use psychological techniques to make you doubt your own rationality. Gaslighting is a common and highly effective method of manipulating you. It could be as easy as the narcissist writing you texts about how much fun you had with them.
2. They will give you an "apology"
Any apology from a narcissist is bogus, so don't even consider reconciliation, and always remember the importance of ignoring a narcissist's apology. Smooth-talking, buttering, and perhaps love bombing will occur, so be prepared. They will mislead you until you believe they are becoming a better person.
Related Reading: 

Do Narcissists Apologize? Here Are 5 Reasons Why They Don't
3. They may feel scared and anxious
They will get fearful and nervous as soon as you begin ignoring them. This is what happens when you ignore a narcissist. They may start to obsess around you even more by sending text messages like "I sincerely apologize" or "May we talk?" Don't mind them, and witness the effects of ignoring a narcissist.
4. They will be in a rage
This is when a narcissist becomes enraged in an attempt to force you to give them what they want. If they start harassing you, you may have to involve the authorities at this point.
Related Reading: 

The Cost of Rage – Why It Destroys Relationships
5. They may continue texting you
You may receive numerous phone calls, messages, or emails. Simply ignore the sneaky narcissist in all means of communication. Ignoring a narcissist's text is better than indulging him in anything.
6. They will badmouth you
They may try blaming you for the breakup, making you the villain, and they were the victim in the situation. You'd be depicted as the insane one, the abuser, the cheater, and so on. Never mind, and think that this is the usual narcissist reaction to being ignored.
7. They may set up sob stories
Sob stories are one of the main tools narcissists use to deny that they are on the losing side of things. They may even tell such heartbreaking tales to their new partners.
8. They may reach out to someone close to you
You will be attacked from all edges, whether through a friend or family member, as you continue ignoring a narcissist. They may try to make this person believe how badly you have mistreated them. What the person is unaware of is how manipulative the narcissist is.
9. They may stalk you for quite some time
They may begin stalking you after they have felt the effects of ignoring a narcissist. They will be curious about what you're up to. It will happen primarily through your social media, but they may also reach out to your closest ones.
10. They may become manipulative to get you back
After failing to persuade you to return to them, they will convince you that you are no better off without them. If that tactic fails and you keep on blocking the narcissist, they may threaten to end their life because of you. At this point, you must stand firm and continue ignoring a narcissist apology.
Here's this video to expose the common mind games and manipulation tactics narcissists use:
11. They will try other ways to pursue you
When they learn you're not coming around, they will start bothering you again. They will tell you how much they remember the stuff you used to do together and how much they adore you. Just don't give in and keep on ignoring a narcissist.
Related Reading: 

How to Give Space to a Man So He Pursues You
12. They may try to track your whereabouts
There's something called a remote access tracker. If your phone's battery starts draining, chances are you're being followed. If you log into your social media account and it says this account is logged on someone else's device, it may also mean someone is watching what you do.
13. They will try to block any meaningful opportunity in your life
This is where things can get complicated in a narcissist reaction to being ignored. If you continue to ignore the narcissist who ditched you, expect them to use more merciless ways to disrupt your life.
14. The whole process may seem full of ups and downs
Whatever opportunities you give a narcissist, the outcome will be the same. So keep your head on clear till he entirely disappears from your life. By now, you already know what happens when you ignore a narcissist, so keep on moving forward.
Related Reading: 

9 Ways to Manage the Ups and Downs in Your Relationship – Expert Advice
15. They give up and look for a new victim
They can only chase you for so long until they can no longer stand the effects of ignoring a narcissist. They would try to channel their energy into finding somebody new to rub their bruised egos.
Conclusion
A relationship with a narcissist might have a detrimental emotional impact on you. And, when you finally decide to leave them, it can be a liberating experience.
Now that you've seen what a real narcissist looks like, you'll be more aware of them if you come across another one. You are deserving of an excellent, healthy relationship. Leaving and blocking the narcissist is the greatest way to get out of the situation and go forward with your life.
It may not be an easy task because ignoring a narcissist will enrage him. This is due to his fragile ego. If you are still struggling with the effects of ignoring a narcissist, it may help to go into counseling or therapy to learn how to accept things and move on.
Share this article on
Want to have a happier, healthier marriage?
If you feel disconnected or frustrated about the state of your marriage but want to avoid separation and/or divorce, the marriage.com course meant for married couples is an excellent resource to help you overcome the most challenging aspects of being married.
More On This Topic
You May Also Like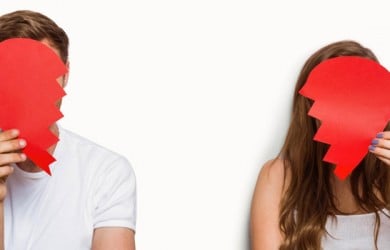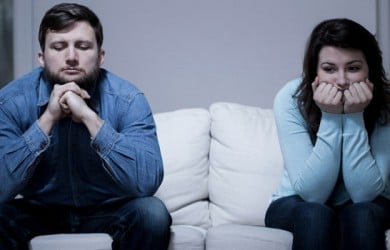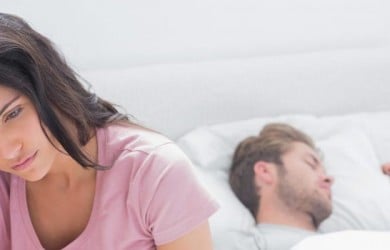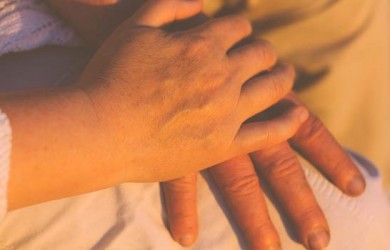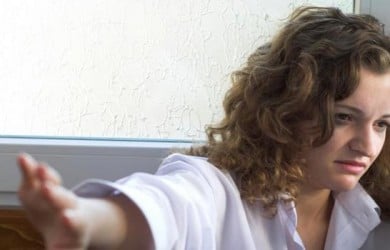 Popular Topics On Marriage Help