What Is Rejection Sensitive Dysphoria? Causes & Symptoms
Making a relationship work out is usually at the core of both partner's intentions when you are in a healthy relationship. The journey is even more delightful when couples know how to deal with issues around their partner's behaviors. However, rejection-sensitive dysphoria (RSD) exists in many relationships.
So, what is RSD? What are its causes, its symptoms, and how to manage it in your relationship?
What is rejection sensitive dysphoria?
Rejection sensitive dysphoria is generally viewed as an extreme emotional conflict that a person may experience in response to an actual or perceived rejection. It is the same for the rejection syndrome definition and is often triggered by the perception that an important person is rejecting one in one's life.
It is the fear an individual exhibits when faced with the possibility of disappointment, disagreement, or criticism, even when they're constructive and genuine.
In other words, an overwhelming condition propels the feeling of falling short of approval.
Individuals with rejection sensitive dysphoria constantly anticipate being rejected by people. Hence, as a defense mechanism, they may reject people long before these people get the chance to reject them.
What causes rejection sensitive dysphoria?
There are several causes of rejection sensitive dysphoria. Majorly, they include negative remarks, harsh treatment, constant disapproval, intense criticism, and lack of attention. Let us look at them one after another:
Negative remarks
Usually, individuals with RSD disorder have previously gotten negative remarks in many instances of their lives. These remarks are often passed off as mere comments on how they dress or eat, their posture while standing or the way they do things, the degree of their laughter, or even how they look.
From the perspective of their critics, it's just a mere comment, but it doesn't end as that for someone with RSD. They'd probably think about those comments countless times and see them as signs of potential rejection.
Watch this video on how to deal with negative remarks or criticism.
Harsh treatment
Harsh treatments from important people like siblings, friends, family members, and colleagues are also significant causes of RSD.
People with rejection sensitivity may have experienced being hit or slapped by a guardian or elder sibling, betrayal from friends, bullying from schoolmates, getting their stuff thrown out during an argument with their colleagues, spouses, or family members, and what-have-you.
These treatments instill a sense of low esteem and a feeling of not being important.
Constant disapproval
People disapprove for numerous reasons. This might probably be by not getting a job done properly or failing to get an idea correctly among colleagues, not being able to do homework, or failing in class.
People with RSD probably got different shades of these kinds of disapproval previously. And the severity of their current symptoms may depend on how often they got disapproved and the people from whom these disapprovals came.
Related Reading: 

How To Deal With Disagreements In A Relationship
Intensive criticism
Like sensitive to criticism disorder or avoidant personality disorder, being criticized intensively could lead to rejection sensitive dysphoria, especially when this criticism comes from loved ones or those in places of authority.
It triggers the feeling of not being good enough or not being able to please people, no matter how hard one tries.
The human mind often gets self-satisfied when people seem pleased by their actions and conduct, which enhances their self-confidence. Sadly, the exact opposite could be the case for people who get criticized too often, hence the feeling of rejection.
Lack of attention
Being social beings, no matter how much of an introvert we are, an extreme lack of attention is enough to trigger the feeling of rejection. As kids, many people may have been sent back into their rooms whenever they tried to have fun with friends and siblings.
Some are not listened to when they try to say something. These things affect the kids' feelings for longer periods than expected and eventually lead to rejection sensitive dysphoria in some cases.
Talking of these, the causes of RSD could be traced back to childhood, especially for children with attention deficit hyperactivity disorder (ADHD). This chronic condition includes attention difficulty, hyperactivity, and impulsiveness.
Children with ADHD may struggle to regulate impulsive behaviors (i.e., acting without considering the consequences) or be extremely active. They may also have problems paying attention.
Likewise, often starting in childhood, ADHD can last throughout adulthood. It could be a factor in low self-esteem, problematic relationships, and challenges at a job or school.
Nevertheless, rejection sensitive dysphoria without ADHD is not uncommon. That is to say, although RSD is common in persons who have or have had ADHD, others with no history of ADHD can also have RSD.
Meanwhile, a study on ADHD shows that by 12, children with ADHD hear 20,000 more negative and critical messages than their peers. Most of these messages come from the adults in their lives and people in authority, like teachers, coaches, parents, and caregivers.
These messages could sound like this:
"You're so lazy!"
"Why don't you ever listen?"
"Why can't you ever remember anything?"
"You lost something else again?"
"Sit down and keep quiet!"
"If you must say something, wait until others are done talking."
"Pay attention!"
"You've always got excuses."
Now, how does it feel listening to these remarks? Nevertheless, this is not to overlook children's unethical behaviors at times. Of course, they should be corrected but less negatively and critically.
Related Reading: 

What Happens When There Is Lack of Attention in Relationship?
9 signs of rejection sensitive dysphoria
There are certain signs we could notice by observing people exhibiting RSD behaviors.
However, figuring out if these signs are pointing toward rejection sensitive dysphoria could be complex, especially as the signs displayed may be signs of other mental health conditions like borderline personality disorder (BPD), post-traumatic stress disorder (PTSD), bipolar disorder, or obsessive-compulsive disorder (OCD).
Nevertheless, here are 9 signs of rejection sensitive disorder to look out for:
1. Emotional outburst
This is a major sign that revolves around the entire disorder. Patients often cry, yell, or even scream when they get overwhelmed.
Related Reading: 

How Do I Control My Anger Outbursts and Calm My Nerves?
2. Schizoid personality
The patient isolates themselves habitually from social settings and withdraws from other people for fear of being criticized.
3. Defensiveness
They tend to appear defensive in small conversations because that's how they can vindicate themselves from blame.
4. Impatience
They're usually not patient enough to confirm their assumptions before they react to them.
5. Imitation
They easily imitate people who probably seem liked by everyone. This is because they desire to be accepted like those people, hence the practice of acting like them.
6. Timidity
They are usually overly conservative and like to keep their opinions to themselves. This is because they assume no one would listen to them, so their opinions barely matter.
7. Laziness
They exhibit lazy attitudes because they have already get defeated by their assumptions of not being good enough. So they do not even try.
8. Hasty dissension
They take light disagreement very personally because they hardly engage in arguments without feeling attacked. So any disagreement could mean a sign of rejection to them.
9. Giving up easily
They lack a persistent spirit. They find it hard to hold on to friendships and relationships because of the illusion of being rejected. This illusion makes them give up quickly.
Symptoms of RSD
Although it may be difficult to distinguish between rejection sensitive dysphoria and some other mental health conditions by their signs, there are peculiar symptoms that distinguish them.
For RSD, the symptoms frequently come and go quickly and are brought on by emotional cycles or fantasies rather than concrete incidents.
So now, what does rejection sensitive dysphoria feel like?
Here are some of the symptoms a patient might experience:
Low self-esteem

and a feeling of not being good enough

Being anxious, especially in social settings

Nursing the fear of failure

Being extremely sensitive to disapproval and always anticipating them

Being easily disappointed

Having high expectations of themselves

Always anticipating the worst possible outcome from every situation

Making an effort to please people, especially those important to them

Obsession with unwanted thoughts or feelings of compulsion to do certain things.
People with rejection sensitive dysphoria are not weak. Disapproval hurts them far more than it does an average individual.
Although it has not been professionally diagnosed nor scientifically proven by medical research, the symptoms of RSD can be derived from the patients' description of what they experience within themselves since the patient only feels these symptoms.
This would require the intervention of a professional therapist, counselor, psychologist, or mental health care specialist to diagnose.
Therefore, if this is you, certain inquiries may be made by your therapist or doctor about the symptoms you observe and how you react or feel toward certain situations.
Below are some questions you may have to answer during this process. See if you can relate to them.
Do you feel rejected or angry when you're being shunned or criticized?

Do you often assume that nobody likes you?

Do you prefer being alone because you feel anxious about not being accepted?

Do you analyze every person you're talking to see how they're reacting?

Do you feel intense anger or aggression when someone hurts your feelings?

Do you find yourself giving up on tasks or relationships because you're afraid you'll fail or get rejected?

Do people say you're overly sensitive because of your intense emotional reactions?

Do you find yourself often

obsessed with perfectionism

to avoid criticism?

Do you experience your emotions as a physical reaction as if you're being hit in the chest or wounded?

Do you anticipate the worst possible outcomes in commonplace interactions (like worrying your boss, for instance, might sack you)?
If all of these are relatable, then the chances are higher that you're an RSD patient, especially if you have a prior diagnosis of ADHD. But don't feel too bothered; read on.
How can you manage rejection sensitivity in romantic relationships?
The blissfulness of a romantic relationship is highly determined by both partners' actions, inactions, personality traits, and individualistic tendencies and responses to them.
Therefore, considering the depth of influence RSD could have on your partner's behavioral propensity, treating your partner with kindness and utmost understanding is healthy. This helps, especially as RSD symptoms are compassed around emotional cycles.
In other words, a romantic relationship could play a major role in the process of rejection sensitive dysphoria treatment if it is properly managed.
Certain signs of rejection in a relationship can be easily detected and pacified. For instance, when you observe that your partner gets hastily defensive about a harmless confrontation, it is good to consider the tone of your questions and statements.
Because each time you communicate in a high tone that suggests a striking disagreement, you instill a feeling of disapproval in them.
And because the receptors of persons with RSD have been positioned to anticipate rejection even when it might not be intended, they react aggressively and exceptionally emotionally. This might come with statements like:
"See? You never loved me!"
"I'm always not good enough!"
"Let's end this! I never even wanted it"
You must understand that as much as these statements suggest the end of your relationship, they are often said without a second thought.
This means you do not have to give up on your partner when they exhibit these traits, as they're only hurt by their feelings and perception of what may not be intended.
Therefore, your immediate response to this is to be calmer and considerate. Here's a tip, people with rejection sensitive dysphoria are more likely to cope with absolutely compassionate and understanding partners.
Apart from helping to regulate your partner's behavior by your kind approach to symptoms they experience from rejection sensitive dysphoria, there are also other ways to treat RSD, especially if you are the patient. We'll look at them below.
Although RSD psychology is not as of now diagnosed under the Diagnostic and Statistical Manual of Mental Disorders (DSM-5), which explains why it is difficult to deal with it medically, there are yet few medications that help suppress the underlying symptoms which may be prescribed.
One of these is Guanfacine. Guanfacine is commonly used for rejection sensitive dysphoria because it helps reduce blood pressure and interacts with the brain receptors, thereby lessening hyperactive tendency. This could lower your stress levels and reduce your emotional responses.
In addition to the medication for rejection sensitive dysphoria, traditional psychotherapy might also assist during this process. Your psychologist may require you to engage in cognitive behavioral therapy (CBT). CBT is a dialogue therapy that involves learning how to cope with stressful situations by processing one's thoughts and analyzing them positively.
This will help you deal with emotional trauma easily and improve your communication skill, thereby resolving your relationship issues. Likewise, it will help you or your partner see things from a friendly perspective, reducing the likelihood of responding emotionally to every situation.
It also lowers your (or your partner's) feeling of being rejected, and you're less likely to anticipate the worst outcomes often.
There are also ways to personally combat rejection sensitive dysphoria in a romantic relationship alongside your therapy sessions and medication. This is by engaging in healthier conversations with your partner and practicing how to track your periods of mood swings and emotional reactions.
This way, you are more in control of the symptoms and are aware of your thought process. It also helps to see your partner from a trustworthy perspective because, in reality, they're not rejecting you.
Humans have distinct propensities which make us disagree at some point in our conversations. Therefore, not all disagreements come from a place of rejection. In short, practicing mindfulness helps regulate your emotional reactions to things.
The takeaway
Living with rejection sensitive dysphoria or being in a romantic relationship with a partner is not an issue to be overly worried about.
Logically, a relationship with such a partner is even more likely to last longer, especially when you can help them through the various treatment stages as a partner to a patient. Or when you, as a patient, know how to manage it and communicate with your partner.
Trust is built in the process, and your partner's ability to be more understanding and observant is strengthened. These are vital components of successful relationships.
Therefore, seeing your counselor as a couple or individually and engaging in stress-relieving activities together are effective tips. And ultimately, be patient through the entire process, as this journey to nip rejection sensitive dysphoria in the bud will not come overnight.
Share this article on
Want to have a happier, healthier marriage?
If you feel disconnected or frustrated about the state of your marriage but want to avoid separation and/or divorce, the marriage.com course meant for married couples is an excellent resource to help you overcome the most challenging aspects of being married.
More On This Topic
Recent Articles
You May Also Like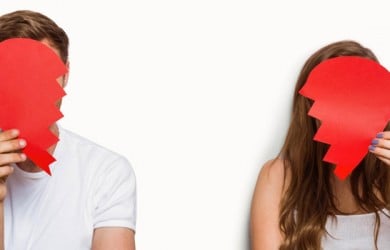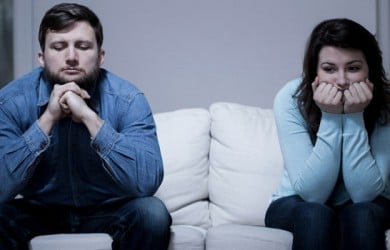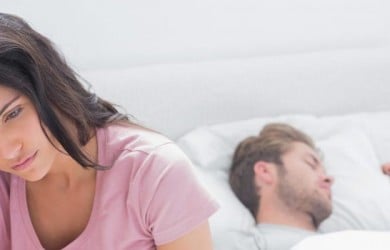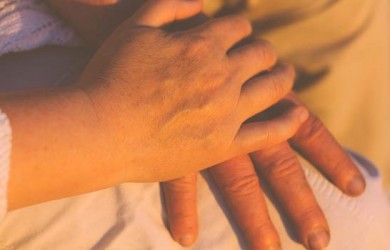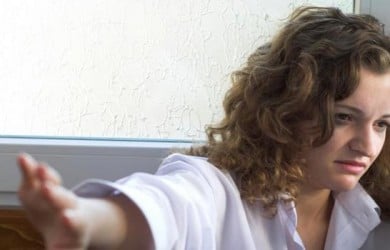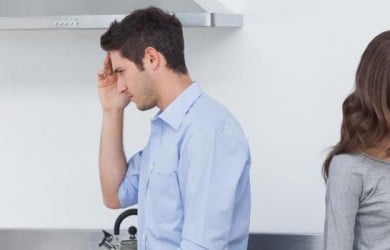 Popular Topics On Marriage Help