5 Ways to Overcome Fear of Confrontation in Relationships
Overcoming the fear of confrontation in relationships is essential for fostering understanding and growth. Many individuals shy away from confrontations, fearing conflict or negative outcomes. However, avoiding difficult conversations can lead to unresolved issues and growing resentment.
Confrontation, when approached with empathy and clarity, can pave the way for deeper connections and mutual respect.
By understanding the root of our fears, practicing effective communication techniques, and focusing on the relationship's well-being, we can navigate confrontations more confidently.
Embracing these moments as opportunities rather than threats can transform the dynamics of our relationships, leading to stronger bonds and greater intimacy. Remember, it's not about winning an argument but understanding and being understood.
What is fear of confrontation?
Fear of confrontation refers to the apprehension or anxiety one feels about engaging in direct discussions, especially when disagreements or conflicts are involved. This fear can stem from a variety of reasons, including past traumatic experiences, a desire to avoid conflict, or concerns about damaging a relationship.
People with this fear often evade difficult conversations, which can lead to unresolved issues or misunderstandings. While confrontation can be challenging, it's an essential aspect of effective communication.
Avoiding it can hinder personal growth and the deepening of relationships. Overcoming this fear involves building confidence, honing communication skills, and understanding the value of open dialogue.
How does it affect relationships?
Fear of confrontation psychology delves into the deep-seated reasons why individuals might say, "I hate confrontation." This aversion can significantly impact relationships. When someone is afraid of confrontation, they often avoid essential discussions, leading to unresolved issues and pent-up emotions.
Over time, this can cause resentment and misunderstandings, as concerns or feelings are left unexpressed. Confrontation anxiety can also lead to an imbalance in the relationship, where one party might feel they're walking on eggshells while the other remains oblivious to underlying issues.
Moreover, the avoidance of difficult conversations can prevent the relationship from evolving and deepening, as both parties miss out on opportunities for growth and understanding.
In essence, the fear of confrontation can act as a barrier, preventing genuine connection and intimacy and leaving both parties feeling unsatisfied and disconnected.
Why do people have a fear of confrontation?
The fear of confrontation in relationships can be rooted in various personal experiences and psychological factors. For many, confrontation issues arise from past traumas or negative experiences where expressing their feelings led to hurtful outcomes.
This confrontation phobia can also be a result of upbringing; growing up in environments where open communication was discouraged or led to volatile situations can instill a deep-seated fear.
When someone asks, "Why do I fear confrontation?" it might be because they associate confrontation with conflict, believing it will inevitably lead to harm or a breakdown in relationships.
Additionally, the thought, "Why am I scared of confrontation?" can be linked to a fear of rejection or a desire to maintain harmony, even at the cost of personal well-being. Over time, these fears can become ingrained, making confrontation seem like a threat rather than an opportunity for understanding and growth.
Common signs of a fear of confrontation
There are many common signs of a fear of confrontation. Some prominent ones include
Deliberately steering clear of situations or conversations that might lead to disagreements or conflicts.

Experiencing anxiety-induced symptoms like sweating, shaking, or an increased heart rate when faced with potential confrontations.

Saying sorry excessively, even when not at fault, to avoid

potential conflicts

or to end disagreements quickly.

Delaying or putting off tasks that might lead to confrontational situations.

Expressing discontent indirectly, such as through sarcasm or backhanded compliments, rather than addressing issues head-on.

Ruminating on potential confrontational scenarios, imagining worst-case outcomes, or rehearsing conversations in one's mind.

Struggling to

voice personal feelings

, especially if they might be contrary to someone else's views.

Constantly seeking reassurance or validation from others to avoid potential disagreements.

Allowing others to overstep personal boundaries to avoid confrontational situations.

Hesitating to provide constructive criticism or feedback, fearing it might lead to conflict.

Feeling particularly anxious or overwhelmed in group settings where differing opinions might arise.

Evading direct eye contact during discussions, especially when topics of disagreement are brought up.
Related Readings:
The importance of overcomin g a fear of confrontation in relationships
Overcoming a fear of confrontation in relationships is crucial for nurturing trust, understanding, and growth between partners. Avoiding confrontations can lead to unresolved issues, misunderstandings, and a build-up of resentment.
By learning how to be more confrontational in a constructive manner, individuals can address concerns directly, ensuring that both parties feel heard and valued. This doesn't mean seeking conflict but rather embracing open dialogue and honest communication.
Confronting issues head-on allows for the resolution of problems before they escalate, fostering a healthier relationship dynamic.
Moreover, confronting challenges together strengthens the bond between partners, teaching them to navigate difficulties as a united front. In essence, overcoming the fear of confrontation is about prioritizing the health and longevity of the relationship, ensuring that it thrives on mutual respect and understanding.
5 ways to overcome fear of confrontation in relationships
How to deal with confrontation anxiety in an amicable way?
Confronting issues in relationships is essential for mutual understanding and growth. While the fear of confrontation can be daunting, with understanding, practice, and support, it's a hurdle that can be overcome.
1. Understand the root of your fear
The first step in overcoming any fear is understanding its origin. Reflect on past experiences and try to pinpoint when and why this fear developed. Was it due to a traumatic event, a series of negative experiences, or perhaps an upbringing where confrontation was seen as negative?
Recognizing the root cause can help you address the fear more effectively. For some, it might be helpful to seek therapy or counseling to delve deeper into these underlying issues.
2. Practice active listening and effective communication
One of the main reasons people fear confrontation is the anticipation of a negative outcome. However, confrontations are more likely to be productive when both parties feel heard and understood. Active listening involves fully concentrating, understanding, and responding to what the other person is saying.
By practicing this, you can ensure that discussions remain respectful and constructive.
Additionally, learning effective communication techniques, such as using "I" statements and avoiding blame, can make confrontations less intimidating and more solution-focused.
3. Start with small confrontations
If the idea of confrontation is daunting, start small. Address minor issues or disagreements first, gradually building your confidence.
This step-by-step approach allows you to become more comfortable with confrontation over time. As you successfully remove smaller confrontations, you'll gain the confidence to tackle more significant issues when they arise.
4. Re-frame your perspective on confrontation
Change your mindset about what confrontation means. Instead of viewing it as a negative or aggressive act, see it as an opportunity for growth, understanding, and clarity. Remember, the goal isn't to "win" an argument but to reach a mutual understanding.
By re-framing confrontation as a tool for strengthening relationships, you can approach it with a more positive and constructive attitude.
5. Seek support and feedback
Overcoming a fear of confrontation doesn't mean you have to do it alone. Talk to trusted friends, family, or professionals about your fears. They can offer support, share their own experiences, and provide feedback on how you handle confrontations.
Role-playing confrontational scenarios with someone you trust can also be beneficial. This practice allows you to anticipate potential challenges and develop strategies to address them effectively.
FAQs
Confrontation in relationships is a common challenge many face, often leading to questions about how to handle or deal with such situations effectively.
Whether it's understanding the signs or seeking resources to cope, addressing these concerns can pave the way for healthier interactions. Here are some FAQs to guide you through some common queries.
What are some common examples of fear of confrontation in relationships?
Fear of confrontation in relationships can manifest in various ways. Individuals might avoid discussing difficult topics, over-apologize even when not at fault, or experience anxiety at the mere thought of disagreements.
Some might hesitate to express their needs or feelings, fearing potential conflict, while others might consistently agree with their partner to maintain peace, even if it goes against their own beliefs or feelings.
How can I tell my partner that I have a fear of confrontation?
Open communication is essential in any relationship. If you want to convey your fear of confrontation to your partner, choose a calm and appropriate moment.
Express your feelings honestly, saying something like, "I've realized that I struggle with confrontation, and I'm working on it. I hope we can find ways to communicate that make both of us feel safe and understood."
What are some resources for overcoming a fear of confrontation?
There's a plethora of resources available for those looking to overcome a fear of confrontation. Books on communication and self-help can offer valuable insights and strategies. Seeking therapy or counseling can provide personalized techniques and a safe space to explore the root of the fear.
Additionally, workshops focused on communication or relationship-building can be beneficial. Online resources, including websites, forums, and videos, can also offer advice, strategies, and support from both experts and individuals who've faced similar challenges.
How can I tell if my partner is being manipulative or abusive?
Identifying manipulative or abusive behavior can sometimes be challenging, as it can be subtle. Key signs to watch out for include gaslighting, where your partner might make you doubt your feelings or memories.
They might attempt to isolate you from friends or family or exert control over various aspects of your life, such as finances, appearance, or social interactions.
Verbal or physical aggression, where words or actions are used to intimidate or harm, is a clear red flag.
Another sign is blame-shifting, where they make you feel responsible for their actions or emotions. If any of these behaviors are present, it's crucial to seek professional help or confide in a trusted individual.
Know the tactics of emotional manipulators and decode their deceptive words with the help of this video:
What should I do if my partner refuses to confront our problems?
If your partner constantly avoids addressing issues, it's essential first to express your feelings and concerns. Let them know that discussing and resolving problems is vital for the health and longevity of the relationship.
If open communication remains a challenge, consider seeking mediation through couples therapy or counseling, which can provide tools and techniques for effective dialogue. It's also essential to reflect on your behavior, ensuring you're creating a conducive environment for open discussions.
Lastly, set clear boundaries, emphasizing that open and honest communication is non-negotiable for the relationship's continuation.
Having constructive arguments
Confrontation is integral to relationship health. By recognizing fears, fostering open communication, and utilizing available resources, individuals can transform challenges into opportunities for growth and deeper connection.
Embracing confrontation paves the way for mutual understanding and a more harmonious relationship journey.
Share this article on
Want to have a happier, healthier marriage?
If you feel disconnected or frustrated about the state of your marriage but want to avoid separation and/or divorce, the marriage.com course meant for married couples is an excellent resource to help you overcome the most challenging aspects of being married.
You May Also Like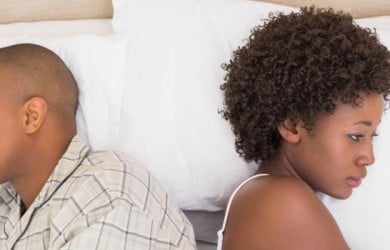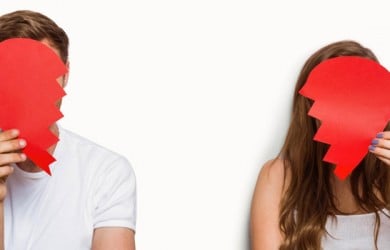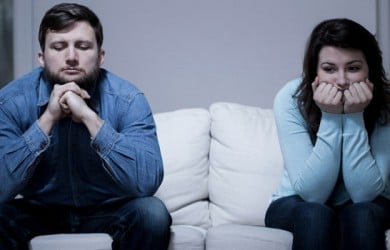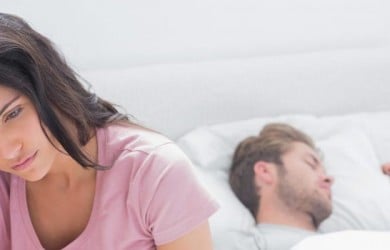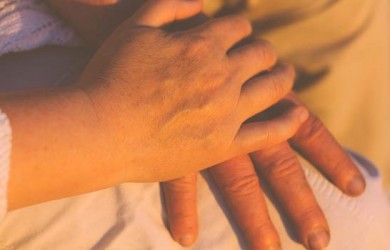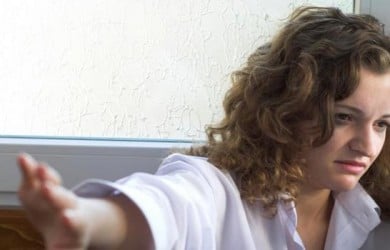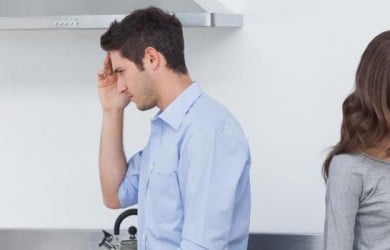 Popular Topics On Marriage Help