21 Unrequited Love Quotes: Capturing Unspoken Emotions
Unrequited love, a bittersweet symphony of emotions, has inspired poets, writers, and artists for centuries.
As it is painful, some people find staying in a one-sided love to be addicting. Why does it hurt so much when you love someone who can't love you back?
Let's delve into the world of unrequited love quotes, offering solace, understanding, and a glimmer of hope to those who have walked this path.
21 heartfelt unrequited love quotes
What does unrequited love mean?
Unrequited love is one-sided affection where one person has profound feelings for someone who does not reciprocate those feelings, resulting in a painful and unjust emotional experience.
Do you believe that unrequited love quotes are one of the strongest love quotes?
Unrequited love quotes are deep sentiments that have haunted the hearts of many. It is a complex emotional state that defies conventional definitions of romance.
Here, we explore 21 heartfelt, unrequited love quotes that encapsulate the depth of this emotion.
"The worst feeling is not being lonely, but being forgotten by someone you can't forget." – Unknown

"To burn with desire and keep quiet about it is the greatest punishment we can bring on ourselves." – Federico García Lorca

"Unrequited love is the infinite curse of a lonely heart." – Christina Westover

"There is no greater sorrow than to recall, in misery, the time when we were happy." – Dante Alighieri

"Unrequited love does not die; it's only beaten down to a secret place where it hides, curled and wounded." – Elle Newmark

"Love unreturned is like a question without an answer." – Unknown

"I knew you could never love me, but it was my bittersweet choice to continue loving you." – Unknown

"Unrequited love is like hitting your head against a wall that isn't there." – Shannon Wheeler

"To see you happy with someone else makes me smile, even if that person is not me" – Unknown

"Loving someone who doesn't love you back is like hugging a cactus. The tighter you hold on, the more it hurts." – Unknown
Do you feel the intensity and depth of these unrequited love quotes for him and her? Quotes about one-sided relationships can be painful yet addicting.
Let's feel the meaning of unrequited love as we continue with these unrequited love quotes.
"Unrequited love is the greatest educator." – António Gedeão

"The only way to get rid of unrequited love is to give it to someone who can appreciate it." – Unknown

"Unrequited love is like trying to fill a heart-shaped hole with a square-shaped piece." – Unknown

"To love and be loved in return is the most beautiful thing in the world. To love and not be loved in return is the most painful." – Unknown

"Unrequited love is the epitome of selflessness, for you love without expecting anything in return." – Unknown

"The heart was made to be broken." – Oscar Wilde

"The saddest thing about unrequited love is that, no matter how much love you give, it will never be enough." – Unknown

"The pain of unrequited love is like an ocean, deep and unending, but sometimes, the waves become calm, and you find solace in the stillness." – Unknown

"The heart has its reasons, of which reason knows nothing." – Blaise Pascal

"Unrequited love is an opportunity to love yourself more." – Unknown

"You don't look at me like how you look at her. That is all I need to understand what I am to you." – Unknown
Commonly asked questions
Now that you know 'what is unrequited love' and have read some of the deepest unrequited love quotes, it's time to tackle some of the commonly asked questions about one-sided love.
Can unrequited love turn into real love?
If you are wondering, "Can unrequited love ever become requited," remember, unrequited love can evolve into genuine love if both individuals' circumstances change and the object of affection develops romantic feelings over time.
However, it's essential to respect boundaries and not force or expect someone to reciprocate love.
Sometimes, unrequited love remains one-sided, and navigating such situations with understanding and self-care is crucial.
Can unrequited love be harmful?
Yes, unrequited love, at times, can be harmful as it often leads to emotional pain, stress, and feelings of rejection.
Persistent, unreciprocated feelings can affect self-esteem, mental health, and overall well-being.
It may also lead to obsessive behaviors or unhealthy attachments.
Addressing these emotions, seeking support from friends or professionals, and focusing on self-care to minimize the potential harm of unrequited love is essential.
Why do people turn to emotional quotes to express their unrequited love?
People turn to emotional, unrequited love quotes to express one-sided love because words can articulate the depth of their feelings when their own words may fall short.
These deep, unrequited love quotes provide an outlet and a sense of validation, helping individuals find solace in knowing others have experienced similar emotions.
Aside from unrequited love quotes, music also helps the longing and pain of one-sided love.
Is unrequited love just a crush?
Unrequited love is different from a simple crush.
While both involve romantic feelings, a crush is typically a fleeting infatuation or attraction to someone, often based on limited knowledge.
Unrequited love, on the other hand, implies deeper, enduring affection and a desire for a meaningful romantic relationship with someone who does not reciprocate those feelings.
It involves a more profound emotional investment and can be more emotionally challenging.
Can these heartfelt unrequited love quotes be a form of closure for some people?
Yes, heartfelt, unrequited love quotes can serve as a form of closure for some individuals.
Reading or sharing these quotes can provide a sense of validation and understanding, helping them come to terms with their unreciprocated feelings.
Pouring out their emotions and creating their unrequited love quotes can help them learn how to get over unrequited love, allowing them to move on.
Do you think you're ready to finally move on from unrequited love?
Let Mel Robbins, NY Times Best Selling Author + Award Winning Podcast Host, help you to finally heal and move on.
Conclusion
Unrequited love can create a heart-wrenching sense of yearning and emotional pain.
These heartfelt, unrequited love quotes articulate the depths of this emotion and offer consolation and empathy.
Through their words, those who've experienced unrequited love find a comforting embrace, understanding, and hope for healing and moving on.
Share this article on
Want to have a happier, healthier marriage?
If you feel disconnected or frustrated about the state of your marriage but want to avoid separation and/or divorce, the marriage.com course meant for married couples is an excellent resource to help you overcome the most challenging aspects of being married.
You May Also Like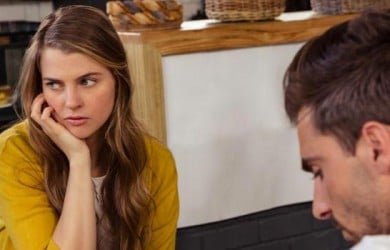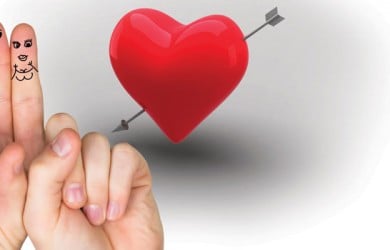 Popular Topics On Married Life