What Is the Wheel of Emotions- How It Can Benefit Relationships
Almost everyone has been at that point in their lives where they could not explain their present feelings. They didn't experience this difficulty because of a lack of trying to understand their emotions and feelings but because they didn't know the right way to get started.
Thankfully, Robert Plutchik, an American psychologist, developed a concept called the wheel of emotions that helps people to have a deeper understanding of their emotions. In this article, you will learn the emotion wheel and how to apply it to your life.
What Is the Wheel of Emotions?
A wheel of emotion is also called an emotion wheel, a graphical illustration showing the broad range of human emotions and how they are connected. This wheel of emotion was developed by foremost psychologist Robert Plutchik.
It is important to note that the wheel of emotion can take different forms, as there is no one-size-fits-all. The eight emotions in the wheel of emotions are joy, fear, sadness, surprise, anticipation, disgust, anger, and trust.
Plutchik's theory also revealed that the eight basic emotions could become milder or more intensified to give any emotional state.
Also, this robust study by Alfonso Semeraro and other brilliant authors explains PyPlutchik's wheel of emotions in-depth. This study is titled Visualising and comparing emotion-annotated corpora.
Plutchik's Emotion Wheel
The common shape of Plutchik's Emotion wheel is an octagon. A good look at the shape shows that it resembles a collection of beautiful flowers. The center of this wheel contains the basic emotions: joy, fear, sadness, surprise, anticipation, disgust, anger, and trust.
People who find it difficult to express their seemingly complex emotions can rely on the simplicity of this wheel of emotions to verbalize them. When you check the outer portions of this wheel, you will discover low-intensity emotions like serenity, acceptance, annoyance, boredom, disapproval, etc.
Therefore, as you move from the outer edges to the center of the wheel, the color becomes darker, and the milder emotions shape into the basic emotions.
Related Reading: 

14 Tips on How to Control Your Emotions in a Relationship
Here are the meanings of the eight basic emotions in the wheel of feelings
This is an emotion shown towards someone or anything that has offended you. Excessive anger can prevent you from thinking straight and affect your mental and physical health.
In some cases, anger can be a force for good as it encourages you to solve problems. Aggression, dissatisfaction, hostility, and other common feelings associated with anger. The emotion that contrasts with anger is fear.
Joy is an emotion that is characterized by delight and utmost gladness. This occurs when a person's spirit is satisfied with the situation around them, giving them a positive disposition.
Joy can be active and passive. This emotion is active when you are keen to share your excitement and feelings with other people. Also, it can be passive when you are okay with the state of things and the peace that comes with it. The emotion that contrasts with joy is sadness.
Trust is an emotion showing reliance on someone or something concerning their ability to meet your expectations. For instance, it can involve believing the words of someone when they promise to do something.
This emotion is considered to be one of the vital factors in relationships. The emotion that contrasts with trust is disgust.
Related Reading: 

15 Ways on How to Build Trust in a Relationship
Surprise is an emotion that comes from the deviation of an expected action or occasion. This emotion occurs when you experience something that you didn't see coming.
The feelings of surprise can be positive or negative, depending on the situation. And the physical signs that come with this emotion are mouth agape, raising eyebrows, etc. The emotion that contrasts with surprise is anticipation.
Disgust is an emotion characterized by a strong hatred for someone or something. It involves the feeling of rejection, disgust, etc. When you are disgusted by something, it means you are not comfortable with the source of whatever is disgusting. The emotion that contrasts with disgust is trust.
Sadness is shown when an individual is unhappy with someone or an incident. This is usually the emotion that comes before depression sets in. When the individual sees the source of this emotion, the feelings of sadness are awakened. The emotion that contrasts with sadness is joy.
Related Reading: 

11 Signs of An Unhappy Person
This emotion is characterized by feelings like enthusiasm, uncertainty, expectations, excitement, etc. People experience anticipation when they are expecting something to happen. Anticipation can also be positive or negative. The emotion that contrasts with anticipation is surprise.
Fear is an emotion that occurs when you detect the presence of a possible threat. When fear is in motion, some physical and psychological changes occur in the body, warning you that you might be in danger. These changes include rapid heartbeat, fidgeting, tensed muscles, etc. The emotion that contrasts with fear is anger.
Read More: 

How to Address Fear in Relationships and Support Your Partner
In this study by William Mason and John Capitanio titled Basic Emotions, you will understand more about the fundamental emotions. You will also get more tips on understanding the concept of emotionality.
Why you might use a wheel of emotions?
Not everyone knows how to understand their emotions. This is why the emotion wheel chart comes in handy. Knowing how to interpret the wheel of emotions will help you respond instead of reacting. Additionally, it would improve your acceptance of yourself and your relationship with people.
Here are some reasons why you may use a wheel of emotions
1. To label yourself
Labeling is one of the most profound means to have a grip on your emotions. So many people are used to denying what they feel instead of accepting it. When you understand Plutchik's wheel of emotions, you will better understand why you should embrace instead of pushing your emotions away.
When you practice labeling your feelings, you will know how to respond to them if they are positive or negative.
Related Reading: 

How to Get Over Hurt Feelings in a Relationship: 10 Way
2. For self-awareness
When you become more attentive to your feelings, you will develop self-awareness. With the emotion sensation wheel, you can fully understand your emotions and how to respond to them.
For instance, if you feel drained at your workplace and it is difficult to remain invested in your task, you can check the emotion wheel to know how you feel. This might be interest, a combination of anticipation and joy, or powerlessness, which belongs to the fear category.
When you know the basic emotion, which is the foundation for your present feelings, you can better understand the cause of your emotional response.
Read more: 

3 Ways to Practice Self-Awareness in Relationships
Watch this video on how to increase your self-awareness:
3. For emotional regulation
Emotional regulation is characterized by the ability to remain calm and composed amid challenges and stress. When most people feel stressed or uncomfortable, they shut down instead of responding to these features correctly.
You can use the wheel of emotions to learn emotional regulation; this would help you become more agile and resilient in facing any problem.
How to use Wheel of Emotions
If you know how to use the emotion and feeling wheel, it will help you master your emotions in a short time. Here are some tips on how to use the wheel of emotions.
1. Find out what you're feeling
One of the major tools that therapists or mental health counselors use during their sessions is the emotion wheel. You can also use this tool to understand your emotions anytime you're confused. The first step is to figure out the exact thing you're feeling.
For instance, you can ask yourself, "how are you feeling today?". You might be feeling a particular way or have mixed emotions. When you use the emotion wheel, you can better identify your feelings by checking the words on the chart.
2. Learn to validate your emotions
If you are feeling a particular way, it is important not to deny it. The Wheel of emotions can help you validate your feelings even when it looks difficult. When you can identify and accept your emotions, it becomes easier to start working on them.
3. Express your emotions
One of the mistakes that people make is to keep their emotions hidden instead of verbalizing them. For instance, if you are angry with someone and you don't talk about it, you might not react in a better way when you see or think about them.
Therefore, expressing how you are feeling can help you release your emotions. For example, saying "I'm angry" can make you feel better and less cranky.
Related Reading: 

How to Share Your Feelings With Your Spouse
4. Identify your physical sensations
This means you should recognize how you feel anytime those emotions are at play. For instance, when you are in love and feel butterflies in your belly, with goosebumps all over your body, you might be experiencing joy.
Knowing the physical sensations attached to your emotions makes it easy for you to cope better.
5. Make emotional coping a habit
When you are handling challenging emotions, you can practice emotional coping. For instance, if you get angry or sad anytime someone or something is mentioned, you need emotional coping to scale through.
The first step is to identify and accept that you have an emotion. Next, you need to leave things as they are. Also, check the emotions and relationships wheel to see if it would help. Afterward, identify your physical sensations- tension, relaxation, fidgeting, etc.
How to use Plutchik's Wheel of Emotions to benefit your relationship
In addition to using the emotion and feeling wheel to understand yourself, you can also use it to improve your relationship. Here are some of the benefits that come with this wheel.
One of the factors that affect relationships is communication. Unfortunately, many partners or friends don't know how to communicate their feelings and emotions rightly.
Hence, they end up offending one another, and in the long run, they sever the relationship. When you better understand your emotions, you can maintain an open and honest relationship with your partner.
Slow reaction to emotional triggers
Many times, we react instead of responding. This is why some people say words that cannot be taken back, hurting their partner. Therefore, when it comes to how to use the feelings wheel, you can apply it to master your emotions and control them when faced with emotional triggers.
Related Reading: 

6 Ways to Recover from Overreactions to Emotional Triggers
When you know how to use the wheel of emotions, you can use this knowledge to teach your partner.
This will help the two of you get on the same page regarding handling emotions. In addition, it would help you and your partner master emotional intelligence to be applied in the relationship and other aspects of life.
Ability to understand other people better
With the knowledge garnered from the emotion wheel, you can now understand why people behave in different ways. In most cases, it would not surprise you because you will be able to trace their primary emotions and know the reasons for their actions.
The emotion wheel gives you the upper hand in managing relationships. You can easily become a people person because you know how to interpret this wheel.
Ability to fully explain yourself
Have you found yourself in a situation where you cannot explain how you feel to someone? It can get better when you understand how the emotion wheel works. This would give you the chance to allow people to know you better and how they can accept your feelings and emotions at that moment.
Takeaway
After reading this article on the Wheel of Emotions, you now know the importance of understanding your feelings and emotions to improve yourself and your relationship with people.
Many therapists are conversant with this concept, so if you need more help interpreting and understanding the emotion wheel, you can seek help from them.
Share this article on
Want to have a happier, healthier marriage?
If you feel disconnected or frustrated about the state of your marriage but want to avoid separation and/or divorce, the marriage.com course meant for married couples is an excellent resource to help you overcome the most challenging aspects of being married.
Learn More On This Topic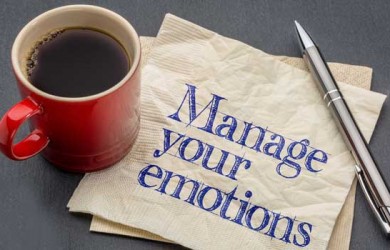 You May Also Like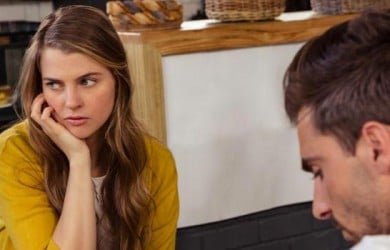 Popular Topics On Married Life