100 Best Love Memes for Him
Love Memes are a great way of expressing your love in a fun way. They instantly bring a smile to your face and lift your mood. The best thing about love memes is that there is one for every occasion. If you are fighting with your boyfriend and want to call a truce or just want to let him know that you miss him and want to see him more often, memes communicate such messages flawlessly without doing much.
If you are running short of words and not sure what to send to your partner, love memes give you the perfect escape of establishing your presence and doing the job.
We have reduced your work by compiling a fun and amusing list of love memes for him.
Continue reading to find Cute Love Memes, Funny Love Memes, and more.
100 Best Love Memes For Him
Memes have a special place in all our hearts. They are adorable, witty, and inspiring. If you are looking for I love you memes for him, you have come to the right place.
Hop on to finding the fun ride to the best love memes for him.
Related Reading: 100 Love Songs for Him – Express Your Romantic Feelings!
Did someone say cute? Yes, Sure. We did.
Girls, Remind him how cute and adorable you find him with these thoughtful cute love memes for him.
1-A good destiny is when two people find each other without even looking.
2-When I stare at my man in awe, and he catches me.
3-Let me count the ways I love you … I lost count.
4-I love you, and I'll never let you go.
5-You stole my heart, but I'll let you keep it.
6-Breaking News: I LOVE YOU!
7-Where have you been all my life?
8-I can't get enough of you.
9-We were made for each other.
10-I love you to pizzas.
Related Reading: 

Cute Things to Say to Your Boyfriend
Somewhere between the tight schedules and marriage duties, married couples forget to express their love to one another. Take this chance to rekindle the passion with your husband through I love my Husband memes.
1-You're my better half.
2-Dear Husband, I am awesome, and you are welcome.
3-Sometimes, I look at my husband and think.
"Damn, you are one lucky man."
4-I want to spend the rest of my life trying to get out of debt with you.
5-Love is spending the rest of your life with someone you want to kill and not doing it because you'd miss them.
6-My husband isn't allowed to have candles on his birthday cake. What are you even wishing for? All your wishes came true when you met me.
7-Sometimes, I wonder how you put up with me. Then I remember, oh, I put up with you. So we're even.
8-You're the one I want to spend the rest of my life rehashing the same unresolved argument with.
9-Darling, please give me the hairdryer.
10-I love you even though you are a prick sometimes.
Related Reading: 

Cute Relationship Memes for Your Partner
So, you are head over heels in love with him. But the question is, how do you create cherishable moments with your boyfriend. Fret not, cute memes for boyfriend come in handy to define memories of a lifetime.
1-Some people make your laugh a little louder, your smile lit brighter, and your life a little better.
2- My heart aches when you are not with me.
3- Me waiting for a reply
4-Tell me how much you love me; I am all ears.
5-When you both put on a few pounds, but the love game is still strong.
6-You're all my heart ever talks about.
7-You make me feel safe.
8-You're one in a melon.
9-I love you beyond measure.
10-I flipping Love You.
Related Reading: 

Romantic Love Quotes for Him
Add a fun twist to confessing your love with the help of I love you Memes for him. These I love You memes are just so heartwarming, he will fall for you in no time.
1-I love you more than cookies.
2-I love you A Latte.
3-Love you like a minion loves his bananas.
4- I love you this much. That's not very much.
5-I am smiling because I love you.
6-Guess what? I love you; I love you, I love you, I love you, I love youuuu!
7-I love you like a pig loves not being bacon.
8-I love you enough to make our iPhone-Samsung relationship work.
9-I love you from my head to-ma-toes.
10-I love you so much, I can barely stand it.
Related Reading: 

70 Ways to Say I Love You
Being in love is a beautiful feeling, isn't it? You feel on top of the world, and your happiness knows no bounds. Set the butterflies in your stomach free with In Love Memes for Him.
1-You're the reason why I wake up in the morning.
2-Did I ever tell you that you smell like love?
3-Hey, can you solve this?
Here let me help you.
I love you.
4-You've got me wonton more.
5-You complete me.
6-Things we should do together.
7-All you need is love.
8-Have I told you lately? That I love you.
9-I must destroy you with hugs and kisses.
10-I am addicted to you.
Also Try: 

Should I Say I Love You Quiz
Inspirational Love Memes For Him
These sweet and inspiring memes will guide you through setting the right precedent for your relationship and carrying it to fruition. Explore the power of the inspirational love memes for him below.
1-To Love is Nothing. To be Loved is Something. To Love and be Loved is Everything"
2- You are the dream I got to every time I close my eyes.
3- When someone loves you, they don't have to say it. You can tell by the way they treat you.
4- Someone who truly loves you can sees what a mess you can be, how moody you can get, and how hard you can be to handle but still wants you.
5- I don't want to text you. I don't want to call you. I want to be in your arms, hold your hand, feel your breath, hear your heart. I want to be with you.
6- You are the answer to every prayer I have offered. You are a song, a dream, a whisper, and I don't know how I could have lived without you as long as I have.
7- I may never find the words beautiful enough to describe all that you mean to me, but I will spend the rest of my life searching for them.
8- I cannot remember exactly the first time your soul whispered to mine, but I know you woke it. And it has never slept since.
9- For it was not into my ear you whispered but into my heart. It was not my lips that you kissed but my soul.
10-She loved him because he had brought her back to life… ~ Ken Follett, The Pillars of the Earth.
Related Reading: 

Best Love Memes
True Love is when you both look out for each other and wish for your significant other's happiness, even if it comes at the cost of your own. It's something that you build and not find. Discover your true love through these memes for him.
1-True Love means never fearing loss.
2-True Love doesn't have a happy ending because true love doesn't end.
3-True Love means never having to explain your star war references.
4-True Love, You Know It when You see It.
5-When it's true love, she makes you breakfast.
6-Proposing to my true love be like
7-True Love is when you stand together in difficult times
8- True Love stands by each other on good days and stands even closer on the bad days.
9-True Love isn't easy, but it must be fought for. Because once you find it, it can never be replaced
10-True Love knows no fences.
Related Reading: Best Love Memes for Her
Funny I Love You Memes for Him
Do you want an eye-to-eye grin on your partner's face? These funny I love you memes for him will do the deed. They will bring the much-needed smile to his face, and they will be instantly reminded of you.
1-I miss you like an idiot misses the point
2-Dear Love of My Life, I just want you to know how much I've enjoyed annoying you.
3-I love the shit out of you
4-I love you. Is it you or the beer talking?
5-And I will always love you!
6- You're the cheese to my macaroni.
7-I love that I don't have to act socially acceptable around you
8- You're the type of guy I would make a sandwich for.
9- When you love him, but he's annoying
10- Sugar is sweet
Lemons are tart
I love you more than a unicorn fart!
Related Reading

: 

Funny Relationship Memes
Hilarious funny love memes for him
Who doesn't love a good laugh? Guys sure do.
Be the reason behind his sizzling smile by sending these hilarious funny love memes for him.
1-I love this Peeling
I go Bananas for you!
2-My love for you is like diarrhea; I can't hold it in.
3-X-Ray when you are in love!
4-I am otterly in love with you.
5-I will love you until I forget who you are.
6-My ideal body weight is yours on mine.
7-Hug Me! I'm trying.
8-I love you enough to irritate hundreds of people by expressing it on Facebook.
9-I will love you until Pi runs out of decimal places.
10-My love is like a candle. Because if you forget about me, I will burn your fucking house to the ground.
Sweet is the taste of love. Sugar-coat your words and flatter him to the core by sharing sweet love memes for him. He will surely be pleasantly surprised.
1-I remember the first day I ever looked into your eyes and felt my entire world flip.
2-Tight Hugs, I like that shit.
3-I like the idea that someone, somewhere, is made for you forever.
4-I never thought just one person could mean so much to me, But then I met you.
5-I may not be your first love, first kiss, first sight, or a first date, but I just want to be your last everything.
6-And then my soul saw you and it kind of went, Oh there you are. I've been looking for you.
7-I fell in love with you. I don't know him. I don't know why. I just did.
8-Wait, I forgot to kiss you.
9-Everything I am, You helped me to be.
10-It is nice to have someone in your life who can make you smile even when they are not around.
Related Reading: 

Sexting Messages to Send to Your Boyfriend
Conclusion
I love you memes are surely a great way of communicating with your loved one. They go beyond the normal text messages and fill your heart with joy and happiness. Make judicious use of love you memes for him to make a way to his heart through his phone.
Hope our compilation of I love you memes for him helps you in striking the right chord with your partner.
Share this article on
Want to have a happier, healthier marriage?
If you feel disconnected or frustrated about the state of your marriage but want to avoid separation and/or divorce, the marriage.com course meant for married couples is an excellent resource to help you overcome the most challenging aspects of being married.
More On This Topic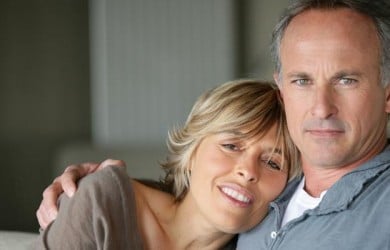 You May Also Like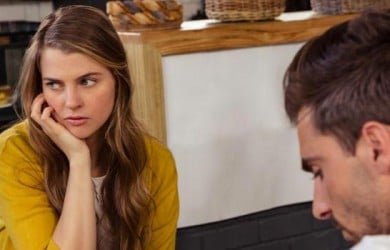 Popular Topics On Married Life