17 Strong Signs an Avoidant Loves You
You two are dating and having quite a good time, but your significant other often seems too mysterious. They come closer and make you their center of attention at one moment. At the other moment, they shove themselves inside a cocoon and do not connect with you.
But, chances are your significant other is avoidant in love. Yes, such people do exist. While they may have genuine feelings for you, it can be not very clear sometimes. You need to look out for the signs an avoidant loves you.
As the significant other, you also need some emotional assurance. Their erratic behavior can cause you some emotional turmoil too. They may seem emotionally distant and unstable, but their love can be genuine.
In general, love avoidant people often become closer to love addicts. It is simply like the opposite attracts. While one person craves love, another is hesitant!
If you two are in talks of taking the next big step, it is time to think deeply. You need to check out if our partner is avoidant. Right now, read on!
You may find some important signs if an avoidant loves you.
Who is a love avoidant?
As per psychology, love avoidants are people or individuals who fear intimacy and affectionate gestures, despite being in love. People who display love avoidant behavior often come across as emotionally distant, cold, and introverted people.
In short, you can call them anxious lovers. They avoid intimacy and emotional closeness for fear of rejection and loss.
But that does not mean they are not capable of loving other people.
How does a love avoidant display feelings?
You can look out for signs an avoidant loves you to understand their feelings toward you. They will likely show love by
Introducing you to their family and friends

Getting ready for

physical intimacy

Show addition and

emotional attachment

to you

Ask you for marriage and plans

Using nonverbal communications in public
How does an avoidant fall in love?
Even though the love avoidant personality traits are hard to decipher, they can become beautiful partners with some adjustments. These people also have feelings. Hence, they are also capable of love.
For such people, particularly men or women, falling in love is like a roller coaster ride. You have to understand that they are emotional beings. Hence, they tend to shy away from falling in love. But, when they fall, they fall hard!
After all, these people tally each aspect of your personality before falling in love. They will think about everything in detail. Quite a thinker, huh!
They will check if you are ready to commit and can understand you. On top of that, people with love avoidant behavior also do a total risk assessment. They want to make sure that you will not leave them.
Intense attention is among the primary avoidant attachment signs. As time passes, they suddenly become uncomfortable with all the attention and romance. The feeling becomes cringy and suffocating for them.
On top of that, the love avoidant individuals also tend to overthink relationship matters. During a relationship, such people can develop irrational fears. The fear of losing their partner!
They might think that their partner will cheat, die, or leave them. Even though these are irrational thoughts, they do have these thoughts!
So, they end up distancing themselves from their partner. This anxious feeling often harms the relationship.
Research conducted by the Discipline of Psychiatry, University of Newcastle, Newcastle, NSW, Australia, says that such individuals often avoid social and emotional interaction due to their worst fears.
The love avoidants end up preparing themselves for the worst relationship possibilities! In turn, they lose focus on the present. On top of that, their unnecessary fear causes them to lose emotional attachment to their partner. In short, they become different people altogether.
Overall, love avoidants start to grow distant as soon as their relationship develops. So, you need to look out for signs an avoidant loves you to understand their feelings and emotional turmoil.
What do love avoidants want?
Love avoidants typically desire love and connection like anyone else but often struggle with intimacy and fear of getting too close. They want love and relationships but may have difficulty fully opening up emotionally or relying on others.
They may value independence, personal space, and self-sufficiency. Love avoidants often crave affection and care but may push people away when they start to feel vulnerable. Understanding their fears and helping them feel secure in a relationship can help them build healthier, more fulfilling connections with others.
If you can understand what an avoidant actually wants or how to make an avoidant love you, you can easily decode how to make an avoidant miss you too.
17 signs to check if an avoidant loves you
If you feel that your partner has suddenly started to avoid you, it is time to rethink. They may not be a cheater but dismissive-avoidant in love. You may be in a relationship with someone who is a love avoidant.
But, if you are a love addict, the challenge is worse. Many people often need to ascertain the feelings of their partner. Thankfully, there are signs of avoidant attachment to help you in this process-
1. They are ready to become vulnerable
The main characteristic of love avoidant men and women is their fear of intimacy. They believe that if they open their world to you completely, they will get hurt.
Hence, they never open themselves fully to you. If you feel that your partner often acts confused, take these as signs of avoidant attachment.
The love avoidant individuals usually offer you a tiny peek of their world. But, if they share their whole world with you, they are definitely in love. Your partner may come across as an introvert, but if they tell you all of their secrets, believe in their honesty!
2. They love your nonverbal PDAs
As per the research done by the University of Toronto, love avoidants show positive reactions to non-verbal communication. They will get flattered if you share a warm smile, a simple touch on their palm, or loving eye contact.'][/research_highlight]
Such actions assure them that you are serious. If you wonder how to make an avoidant miss you, indulge in some non-verbal communication.
3. They display nonverbal communication
A reserved lover may make an effort to display their affection differently. Hence, look out for the nonverbal communication they offer.
You are lucky if your partner offers romantic gestures like holding hands in public and shielding you during an argument. Reciprocating is the best way to make an avoidant love you!
Check out this video to learn how non-verbal communication works in relationships:

4. They encourage you to get personal space
Love avoidants usually become confused if you try to get some personal space for yourself. But, if they encourage you to get your own space, it is a positive sign. A love avoidant will only allow you to remain aloof sometimes if they have genuine feelings!
5. They make an effort to connect with you
Such individuals often end up distancing themselves due to security issues. But do they make an effort to reach you? Then it is one of the important signs an avoidant loves you.
If they are genuinely in love, they will occasionally text or call you and may share some good jokes. Remember, it is a stark contrast to their reserved personality!
6. They listen to you
Love avoidant people try to become good listeners when serious in a relationship. This otherwise dismissive avoidant in love may listen to your needs and wishes with proper attention. They will surely make some effort to fulfill these wishes too!
7. They make the first move in a relationship
One of the main signs an avoidant loves you is that they make the first move! It is unnatural to make a move on you unless they are deeply in love with you! So, if they are reaching out, try to play coy and let them show you with attention!
8. They want to get intimate
The biggest fear of avoidants is intimacy. If they are ready to get physically intimate with you, take it among the significant signs of an avoidant who loves you.
Intimacy is a big deal for such people, and they are bearing their all to you!
9. They are addicted to you
A love avoidant will show addition to everything except you. If you two have spent some quality time and your partner displays intense emotion, it is a positive sign.
If they are following you like a lost puppy, count it. This sign falls among the signs an avoidant loves you. After all, you have become their comfort zone!
10. They make an effort to bond with you
For an avoidant person, bonding is quite tricky. But, if they are making an effort to bond with you through the things you like, it is a good sign.
This effort displays that they trust you and are ready to commit to you. For them, bonding is a profoundly emotional thing that happens seldom!
11. They have introduced you to their friends or family members
Do you have an introverted lover? You are lucky if your significant other has introduced you to their family members or close friends. They do not welcome you in their inner circle unless they are sure about you. This step displays that they have decided to settle down with you.
12. They say "Yes" to marriage
The greatest sign among the signs an avoidant loves you? They say "Yes" to the marriage question. Your partner may even pop the big question!
13. Spending time together
One more of the strong signs an avoidant loves you is their willingness to spend time with you.
Spending time together means making an effort to be in each other's company. For love avoidants, this could be a significant sign of affection because they may typically value their personal space.
It shows that they prioritize your presence in their life, even if it's occasional. They might suggest going on dates, watching movies, or simply enjoying each other's company.
14. Acts of service
Acts of service are tangible actions that demonstrate care and consideration. When love avoidants engage in acts of service, they might do things to help you or make your life easier.
It could be as simple as cooking a meal, helping with chores, or offering to run errands. These actions show their willingness to invest time and effort in making your life better.
15. Accepting your flaws
Accepting your flaws means that they embrace you for who you are, imperfections, and all. Love avoidants may have a tendency to be critical, so when they demonstrate acceptance, it's a sign of deep affection.
They recognize that nobody is perfect, and they appreciate your unique qualities and quirks that make you, you.
16. Feeling comfortable
Feeling comfortable in each other's presence is a crucial aspect of a loving relationship. For love avoidants, who often have difficulties with emotional intimacy, feeling at ease signifies a level of trust and emotional safety. They can be themselves around you without fear of judgment or rejection.
17. Shared experiences
Shared experiences refer to the moments and activities you enjoy together as a couple. Love avoidants may not readily engage in shared experiences, so when they do, it demonstrates their willingness to build memories with you. These shared moments can strengthen your connection and create a sense of togetherness.
Commonly asked questions
Understanding the journey of loving an avoidant partner can be tough. Let's explore some common questions to shed light on their emotions and behaviors involved in such situations.
What makes an avoidant feel loved?
Avoidants often feel loved when their partner respects their need for personal space, acknowledges their independence, and offers emotional support without pressure. Consistent, patient, and non-intrusive affection can also help them feel loved.
When does an avoidant finally fall in love?
When an avoidant falls in love, it can be transformative. They may gradually open up emotionally, prioritize their partner, and seek deeper connections. However, it may take time for them to fully embrace the vulnerability of love.
Do avoidants push away those they love?
Yes, avoidants can push away those they love due to their fear of emotional intimacy. They may use distancing behaviors as a defense mechanism, even though they care deeply. Understanding their struggles and giving them space can help.
What to do when an avoidant pushes you away?
If an avoidant pushes you away, respect their need for space and independence. Maintain open communication, express your feelings calmly, and encourage them to share their thoughts. Patience, understanding, and empathy are essential when navigating this situation.
Coping with an avoidant partner
A love avoidant is a person who fears intimacy in a relationship due to fears of personal inadequacy or rejection. But, they tend to open their hearts if they are entirely sure about you. As their partner and significant other, you need to consider their feelings.
They may need some reassurance and love to overcome their fears. It is up to you to show them that you are sincere about their love. Simple gestures often do the work. You can also go for a couple therapy to ensure you two grow closer!
Share this article on
Want to have a happier, healthier marriage?
If you feel disconnected or frustrated about the state of your marriage but want to avoid separation and/or divorce, the marriage.com course meant for married couples is an excellent resource to help you overcome the most challenging aspects of being married.
Learn More On This Topic
You May Also Like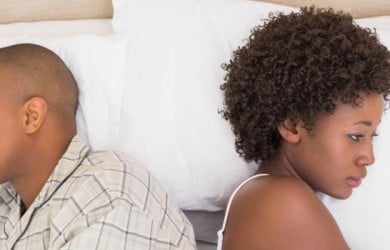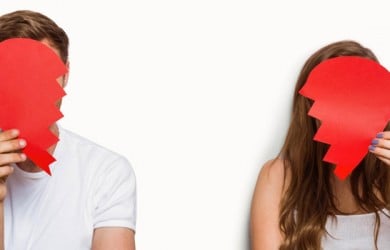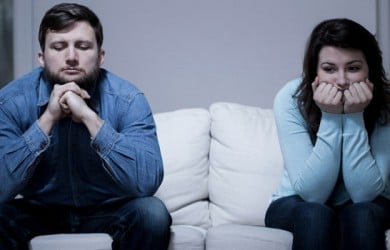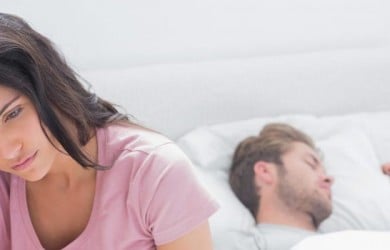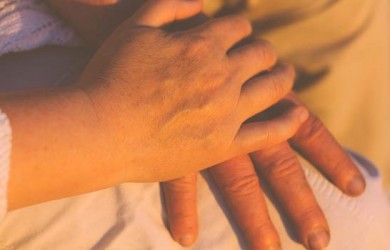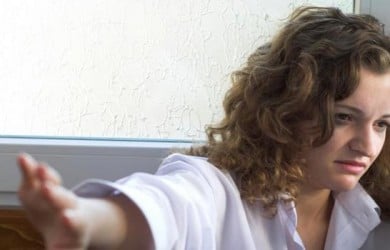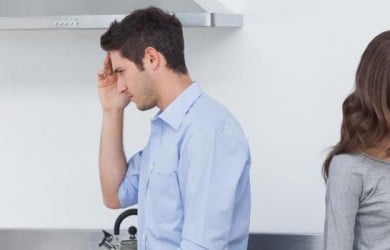 Popular Topics On Marriage Help