Addiction Guide for Married Couples Facing Addiction Together
Relationship dynamics within marriage are often a tricky territory to maneuver.
Each individual brings their own personal stuff into a marriage, which sometimes creates tension or misunderstandings, hurt feelings or frustration.
Consider yourself married to an addict or just add a joint drug or alcohol addiction to the domestic picture. The word dysfunctional may not begin to describe the difficulties in the marriage relationship.
When partners both manage to be engaged in substance use or when married couples face addiction together, and seek treatment for disorders, then it can present a unique set of recovery challenges. The addiction will have led to disordered accommodations and a co-dependent dynamic, with each party playing into an intricate dance of aiding and abetting the addiction behaviors of the other.
Emotional and physical intimacy has taken a back seat to drug seeking and using, and the ripple effect of negative consequences extends its reach into all facets of the relationship. The partners are sick.
Now, the question is can couples get sober together?
Yes! Married couples face addiction together. When such couples address the particular challenges of getting sober together, they know that it will be a tough row to hoe. The best way to tackle the task is to get sober together and then go through treatment together.
With this shared experience, each partner will have a clear understanding of what the other is experiencing in therapy, as well as learning the essential recovery skills together.
How addiction impacts a marriage
No matter which substance is involved, drugs and alcohol alter perceptions. They cause mood swings, irritability, laziness, irresponsibility, impaired judgment, and financial difficulties, all of which can cause an escalation of tempers, increased conflicts, broken trust, and general discord between the partners.
Worse, when your partner has an addiction which is becoming unpleasant for all or any form of serious drug addiction in the home can lead to domestic violence, child neglect or abuse, and divorce.
No two couples are alike. Each will respond to the consequences of drug or alcohol addiction in their own way depending on the strength of their relationship, their interpersonal relating skills, and the severity of the addiction. Regardless of coping skills, however, addiction eventually gains the upper hand in causing serious damage to the marriage. If the marriage is to survive, getting sober is the only true option available.
Why getting treatment together is better than going it alone
There is deep truth to the statement that addiction is a family disease.
Addiction behaviors within the family unit begin to upend normal functioning in many ways. Where the primary focus of any marriage should prioritize being caring, compassionate partners while tending to the needs of the children, addiction replaces those with the prioritizing of obtaining, using, and recovering from drug or alcohol abuse. Over time, the marriage suffers as addiction corrupts and erodes the relationship.
When married couples face addiction or seek treatment together, then the couple will benefit in many ways. These might include –
Team sober –

Getting sober together provides a built-in mutual support system for the couple in recovery. Their shared experience generates a sense of understanding and empathy for the other.

Couples therapy –

The core emphasis in couples rehab will center on addressing maladaptive behaviors that accommodated substance abuse in the home and make fundamental changes in recovery.

Matching toolbox –

When both partners go to couples rehab together, they will learn and practice the same recovery skills, making the tools more effective.

Sentinels –

Couples who go to rehab together become each other's primary support once back home. By having each other's back, the partners can provide feedback and guidance when threats to sobriety arise.
Because distress or anxiety about separation can be a barrier to treatment, couple rehab helps remove that obstacle.
When married couples face addiction together, they have a sense of comfort when entering rehab, knowing they will still be able to interact together during the treatment process.
This is how to fight addiction as a couple.
What to expect in couples rehab
Couples rehab offers both partners the opportunity to break free of the grip of addiction at the same time and in the same rehab program. The length of time will depend on the severity and length of history of the problem but usually ranges from 1-9 months in duration.
Some inpatient drug rehab for couples will provide separate rooms where others allow couples to sleep in the same room, thereby helping modern couples face addiction together.
1. Detox
The partners will typically undergo the medical detox process separately, with the process lasting anywhere from 5-14 days, again depending on the acuity of the addiction. Some individuals will be provided with medication-assisted treatment (MAT), drugs that can help withdrawal and reduce cravings in early recovery.
These medications are initiated during the latter phase of detox and withdrawal.
2. Treatment
During treatment, the couple will engage in various activities, some individually and some together. Therapy is provided in both individual and group formats.
Other elements include 12-step or similar recovery meetings, addiction education classes, relapse prevention planning, and holistic therapies.
Best therapies and recovery tools for helping addicted couples
Rehabs that accommodate couples, will provide specific types of psychotherapy that are oriented toward couples counseling.
Married couples facing addiction together can undergo these couples-focused therapies which help partners identify and change codependency or enabling behaviors, improve communication skills, and teach conflict resolution techniques and coping skills.
These couples-focused therapies include –
Behavioral couples therapy (BCT) –

Designed for couples who struggle with substance abuse, BCT helps partners recognize the dysfunctional patterns that have reinforced addiction. The couple creates a recovery contract with each other while also learning problem-solving and communication skills.

Emotionally focused therapy (EFT)

–

EFT teaches partners how to better regulate their emotions and replace negative behaviors, such as hostility and criticism, with positive behaviors that encourage mutual support, leading to a deepening of the marriage bond.

Alcohol behavioral couples therapy (ABCT) –

This is similar to BCT but specifically designed for couples with an alcohol problem. ABCT teaches recovery skills that promote abstinence so couples learn to have a healthy, loving marriage without drinking.
After couples rehab, it is recommended that couples participate in a recovery community such as Recovering Couples Anonymous (RCA), which is a 12-step group for couples. If an RCA group is not available, A.A., N.A., or SMART Recovery meetings with also provide the social support that is so important in early recovery.
So, when married couples face addiction together, they can go through this addiction guide for spouses and partners. This article will definitely help them fight their addiction and improve their marriage in the long run.
Share this article on
Want to have a happier, healthier marriage?
If you feel disconnected or frustrated about the state of your marriage but want to avoid separation and/or divorce, the marriage.com course meant for married couples is an excellent resource to help you overcome the most challenging aspects of being married.
More On This Topic
You May Also Like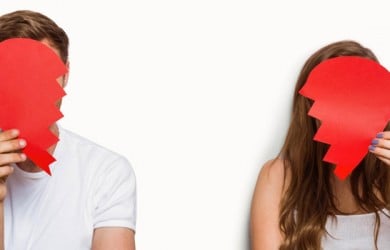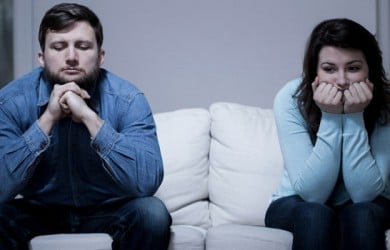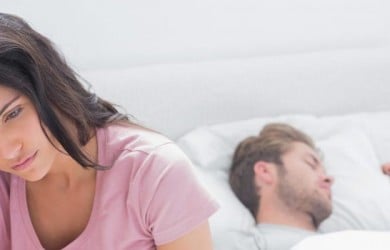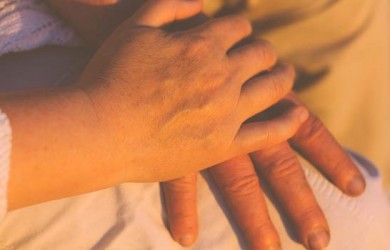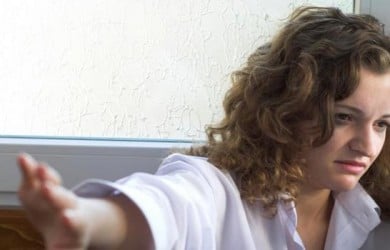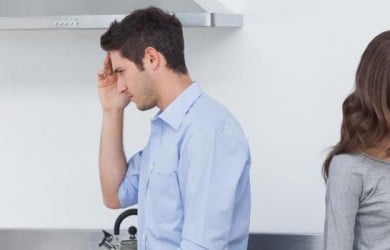 Popular Topics On Marriage Help