12 Reasons Why Some Affairs Last for Years
Real life is messy and complicated. That's not to say happily-ever-afters don't exist, just that they are more uncommon than you think. Relationships can be trying at best and unbearable at worst. And this is especially true for marital relationships.
So the next time you wonder, "Why do some affairs last for years?" think about all the times things went wrong in your relationship and all the fights that made you want to run away and be with someone else. People who end up having long-term affairs have experienced this — and then actually found someone else.
What is the meaning of long-term affairs?
Long-term affairs are those that last at least more than a year. Maintaining an affair for even a couple of weeks can be daunting; the emotional stress, the fear of getting caught, and guilt can usually end affairs.
However, long-term affairs do happen. This is especially common when both people involved are married. This is because there is a balance of power. If only one of the partners is married, relationships tend not to last because the unmarried partner may feel insecure, possessive, or neglected.
When both persons are married, they understand the situation and empathize with one another more than people in casual relationships. And this can sometimes be more comforting than their actual marital relationships. So successful extramarital affairs last longer than people cheating on their boyfriend or girlfriend.
Reasons for affairs
We know some people have lifelong extramarital affairs. And we understand why some affairs last for years. But what compels people to seek out other people in the first place? Why would someone cheat on their husband or wife? To give you an extensive understanding of long-term affairs, here's a list of 12 reasons that drive people into the arms of others:
12 reasons why some affairs last for years
1. When both people are unhappy in their current relationships
The main reason people engage in long-term affairs when both parties are married is that they are unhappy in their marriages. If their husband or wife doesn't prioritize or value them, or fights and arguments are frequent, being with someone else is very enticing.
Research shows that 30-60% of married people cheat on their partners and that an average affair in these situations often lasts for around two years. These statistics are shocking. But it's not surprising that infidelity is the biggest reason marriages end, and one of the most common reasons for affairs is marital unhappiness.
When people marry, they expect everything to be perfect and their marriages to be happy and positive all the time.
But in the real world, partners need to wade through the tough times to get to the good ones. But people are bad at enduring such unhappy times, so some affairs last for years.
 Related Reading: 

10 Tips on How to Fix an Unhappy Marriage
2. They don't believe in monogamy
It can seem very surprising that many people consider monogamy very restrictive. They tend to believe that the theory of evolution doesn't line up with monogamy, and as social animals, humans have an instinct to mate with as many people as possible.
Whether or not you take this view, it's no surprise that people often use this reason to justify their extra-marital affairs. They claim that just one person is not enough to fulfill their physical and emotional needs, and therefore they engage in long-term emotional affairs with other people.
Usually, people who don't believe in monogamy tend to be upfront and honest about it with their partners. Even when affairs turn to love, they don't stop loving the one they are married to. They feel love towards more than one person and don't believe in confining their feelings to just their marital partner.
Also Try: 

What Are My Emotional Needs?
3. Affairs can be addicting
A lot of people crave the thrill of breaking the rules. Things can get boring for such thrill-seekers when one has settled down and leads a married life. So, to fill that void, and make their lives more interesting, people tend to take risks and do things they normally wouldn't do- like having long-term affairs.
People who have other types of addictions, like drug or alcohol abuse, are also more prone to affairs. This is because affairs trigger the same pleasure hormones in their brains that other types of addictions do.
This can also be a sign of sex addiction, a serious condition that has caused many marital problems. This video talks about sex addiction in more detail –
4. They really fall in love
As surprising as it may seem, not all affairs are just a way to fulfill physical needs. Even if most affairs start that way, many people continue cheating for a long time when these affairs turn to love.
They feel more strongly connected to the person they are cheating with than the one they are married to.
Falling in love is one of the main reasons some affairs last a very long time. Due to social or economic factors, they are unable to get out of their marriage, but they no longer love their spouse.
This puts them in a difficult position, so they simply continue to have long-term affairs with someone they love while still being married to a different person.
5. Affairs act as a safe space
In some marriages, people feel disconnected or uncomfortable with their partners. This is a common reason why people have affairs — they feel the need to find a safe space somewhere else since their companion cannot provide it.
According to psychology, people usually get married to feel security and safety. If this environment is absent in a marriage, people try to regain their security with another person and have long-term affairs with them.
6. Affairs give a sense of validation
Reassurance and validations are important in all relationships. It's no wonder research shows that in relationships where partners regularly compliment, praise, and support one another, they tend to be much happier and connected.
People get into long-term affairs with those who give them the validation that is missing from their marital relationships. They feel loved and reassured, and is one of the reasons people cheat in the first place. This only shows how far people go to get validation and why it's so important.
7. Affairs can be a coping mechanism
You might've noticed in movies and TV shows that characters tend to betray their partners' trust and cheat right after a big fight or upsetting news. This is a direct reflection of relationships in real life.
Some people cope with their emotional, distraught feelings by doing something risky and bold. While a few people might regret it and stop immediately, others grow dependent on an affair to serve as an emotional crutch. So every time something goes wrong with their spouse, they immediately run to the lover they're having an affair with.
8. Lack of intimacy in current relationship
Intimacy will always be a big reason for affairs- this has been a common trend in the past and will probably remain the same in the future. Why does a lack of intimacy consistently lead to affairs that last for years?
The key to understanding long-term affairs is to understand why people feel the need to be in one in the first place. People usually get into relationships to be vulnerable and share physical and emotional intimacy with someone. When their current married partner doesn't allow them or give them space to be intimate, it's natural for people to look for other options.
Related Reading: 

Top 5 Most Common Reasons Why Couples Stop Having Sex
9. They don't want to end the current relationship
Marriage is complicated. Society places importance on making a marriage work, and divorce is almost always frowned upon. Ironically, this intolerance toward divorce is a reason why some affairs last for years.
If someone is stuck married to their partner they no longer care for, the logical step would be to break up or divorce them. However, to avoid scrutiny and ugly looks from the people around them, they try to keep up the false act of a happy marriage while cheating in the background.
Another reason people would not want to end their marriage is when they feel financially or emotionally dependent on their partner. Calling off their marriage could mean that they would lose their source of money, so they choose to stick to their marriage while trying to hide their extramarital affairs.
10. Their current relationship is built on a lie
Unlike Disney movies or Christmas rom-coms, not all marriages are built on love. Some are marriages of convenience or necessity. For example, If a woman gets pregnant, then to keep up social appearances, she might get married to the father of the child (most of the time even when she doesn't want to.)
This is just one of many scenarios where people see no choice but to get married. It is especially common for people in relationships to cheat on their spouses. Because they don't have strong feelings for their spouse, they manage to make long-term affairs work out very smoothly.
11. Affairs fill a void
It's not surprising that sometimes affairs can turn into a relationship. It can transcend the physical component of an affair and become something a person is emotionally invested in. But it can take anyone by surprise when affairs turn to love, including the people having the affair.
Psychology provides an explanation: As humans, we need our sex drives, ' the need for romantic love, and 'assurance of attachment' to be fulfilled. When one's spouse falls short of fulfilling one of these needs, people are more prone to look for another person to fill this void subconsciously.
When they find someone who can fill this void left behind by their spouse, they start to feel incredibly content and happy in their relationships, which contributes to successful extramarital relationships.
12. They are in an affair with a toxic person
An affair with a toxic person can be just as dangerous as any other relationship with someone who is toxic. But how long do affairs last with a toxic person? The answer, unfortunately: very, very long.
Toxic people are great manipulators, attention-seekers, gas-lighters, and narcissistic. Even though these characteristics sound identifiable, in reality, it is very easy to miss the red flags staring you in the face completely.
And because of how controlling and manipulative such people can be, they make the affairs last for way longer than the person really wants to. They make it almost impossible for the person to back out by blackmailing and emotionally manipulating them.
Ending a long-term affair with a toxic person can seem very impossible, but once they do get out, they start to appreciate their marriage a whole lot more.
 Related Reading: 

7 Signs of a Toxic Person and How Do You Deal With One
Conclusion
It can be difficult to answer the question "why do some affairs last for years?" because there are too many answers. Every individual is unique, which makes every relationship unique. Some affairs start out as a way to get physical satisfaction but could be something a lot more.
Sometimes, long-term affairs can mean love, which lasts even after a divorce. It could be something they are trapped in and can't get out of. If you think you might be stuck in an addictive affair, seeking professional help is the best solution.
Anyway, affairs are complicated. And affairs are a lot more common than people think they are. Extramarital affairs, especially, can be more troublesome because an entire family comes into the equation. But hey, nobody can stop love, right?
Share this article on
Want to have a happier, healthier marriage?
If you feel disconnected or frustrated about the state of your marriage but want to avoid separation and/or divorce, the marriage.com course meant for married couples is an excellent resource to help you overcome the most challenging aspects of being married.
More On This Topic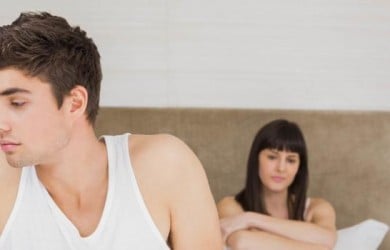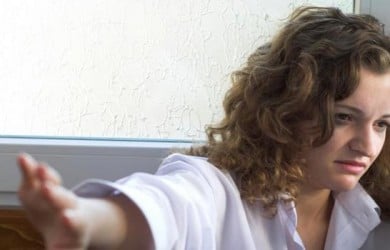 Recent Articles
You May Also Like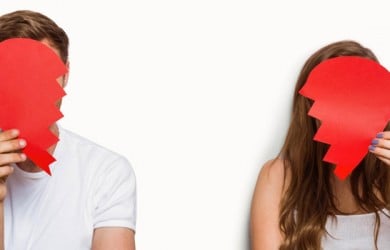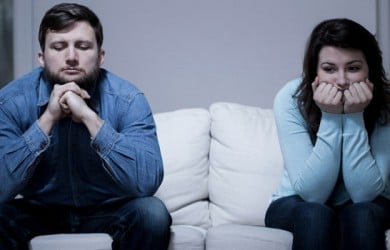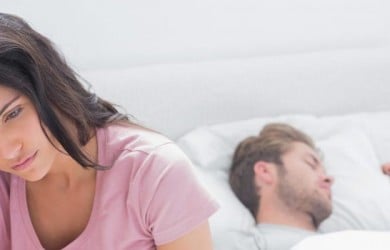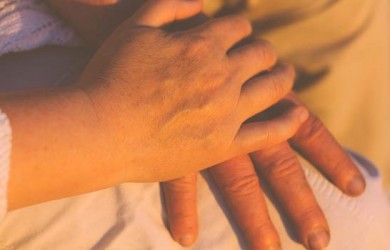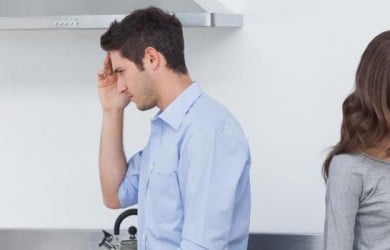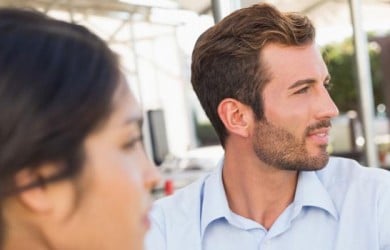 Popular Topics On Marriage Help