What Are Consequences of Affairs When Both Parties Are Married
What could an affair between two married people lead to?
The answer to this question has been explored time and again in books, TV shows, and movies. However, things are different when they don't occur in the realm of fiction.
Having an affair can be life-altering and can force you to choose between your spouse and lover. This article will explore the consequences of affairs when both parties are married and will shed more light on marriage affairs.
The definition of an affair
Before we go over the consequences of affairs between married man and married woman, it is first essential to define the meaning of the word "affair".
Most commonly, an affair is usually a romantic relationship with someone other than your partner.
Affairs usually occur when one person cannot fulfill their needs fulfilled from their primary relationship and seek someone else to meet those needs.
Related Reading: 

What Are the Different Types of Affairs?
3 Reasons why affairs happen
Are you both married and having an affair?
Before we go into being married and having an affair, we need to first talk about why affairs happen in the first place and why people seek comfort and partnership outside of their marriage.
These reasons can also be used to classify these affairs into different types. Here are the most common reasons why affairs happen.
1. Lust
Casual affairs are usually driven by lust, and neither of the two parties is serious about each other. Sexual exploration and thrill are generally at the center of casual affairs. Lust and exploring oneself sexually can become one of the reasons why people have affairs.
Related Reading: 

Casual Relationships: Types, Benefits and Risks
2. Love and romance
Love, or romance can often be at the root of affairs, even when they occur between two married people. Romantic affairs are more serious as the parties are usually involved romantically and care deeply for one another. Unrequited feelings may also come under this classification.
3. Emotional connection
When it comes to emotional affairs, sex is not usually at the heart of these affairs. The emotional connection between the two people is. These affairs are intense as both the people share an emotional bond and love each other deeply.
Platonic relationships, too, come under emotional affairs when they are hidden from your partner. An emotional connection between two married people can be the reason for an affair.
Related Reading: 

Why Are Emotional Affairs So Dangerous?
This video can help you figure out why people have affairs:
In most cases, affairs happen when there are cracks in the foundation of your marriage. Some people resort to having affairs while married, when their needs aren't being met in their primary relationship or marriage.
People have affairs for different reasons.
A recent study found that women had an affair when they felt that emotional intimacy and communication lacked their primary relationship. Other reasons include tiredness, abuse, bad history with sex, and a lack of sexual interest in their partner.
On the other hand, men have affairs when they're stressed, feel a lack of communication or emotional intimacy. face sexual dysfunction, or are chronically fatigued.
Feeling unvalued or unwanted is perhaps the biggest reason why people stray.
Related Reading: 

Extramarital Affairs: Types, Reasons, and Consequences
How long does the affair between married couples last?
When both parties are married, affairs do not generally last very long as they are more complicated than traditional affairs.
However, statistics suggest that between 60-75% of marriages survive an affair.
So, the chances of affairs between married couples being a success are low. It is also generally believed that all kinds of affairs are usually short-lived as affairs do come with several challenges.
According to experts, most affairs between married couples usually last about a year, give or take.
How do affairs between married people start?
Are you two married people having an affair? How does it begin?
When both parties are married, affairs usually start when both parties are unsatisfied with their marriage and develop an emotional bond. It's important to remember that each affair is unique.
Let's take a look at a few examples of couples having affairs.
Example 1
Samantha and David worked for a reputable consultancy firm and met when they worked for the same client. Late meetings and deadlines brought them close together, and they became friends and started opening up to each other about the cracks in their respective marriages.
The more time they spent together, the closer they got to each other. They both felt like they could talk to each other about anything.
Both Samantha and David had needs that remained unfulfilled in their respective marriages, which is how they started to get emotionally connected.
Example 2
Clarissa and Mark met on a dating site. Both of them were married and were looking for some thrill in life. Clarissa's husband would travel a lot for business, and she felt lonely.
Mark wasn't on the best terms with his wife–whenever they'd talk, they would end up in an argument. Both Mark and Clarissa thought their arrangement was perfect as they could have their fun on the side and go back home to their respective marriages.
For Clarissa and Mark, the spirit of adventure was what brought them together.
Example 3
For Janice and Matthew, things started somewhat differently. They both had been best of friends since school and married their college sweethearts and were happy.
Until both of their marriages began to crumble, and they found support and companionship in each other. Suddenly, they became more than just friends after being in each other's lives for over a decade.
In Matthew and Jane's case, friendship and a close intimate connection brought them together.
The truth is, affairs start for different reasons. No two affairs are alike.
If you're married but want an affair, there may be cracks that exist in the foundation of your marriage that need to be addressed.
Related Reading: 

Stages of Getting Over an Affair
How do affairs between married people end?
Affairs are usually tricky to keep a secret, as the spouses usually do end up finding out about them or at least have a clue as to what's going on.
1. Marital commitment
Affairs usually don't last long as the truth about them almost always comes to light.
Most affairs when both parties are married end with an ultimatum from the spouse–it's either them or me. In 75% of the cases, people end up going back to their own marriages and spouses because of the children, shared financial assets, history, etc.
People often go back to their spouses to work on their broken marriage and rebuild it from the ground up.
2. Moral conscience
Some affairs also end because of shame and guilt.
Usually, one partner's superego or moral conscience cannot let the affair go on as it is wrong.
They often start to feel guilty about cheating on their partner and end the affair there and then–before they are found out even if they were falling in love with an affair partner.
3. Divorce and Remarriage
A small number of affairs end in both the parties divorcing their spouses and marrying each other.
The emotional connection between the two parties is usually a factor that keeps them both together. This is common in the event of both spouses cheating.
What percent of marriages survive affairs?
Many people go back to their spouses after having an affair–even when the secret of their infidelity has been uncovered.
According to a recent study, 60-75% of marriages are able to survive marriage affairs.
People who have been unfaithful to their partner often feel that they owe it to their spouse to make things work and try hard to work on their marriage. In some cases, it is the guilt that acts as the glue that keeps the marriage together.
Of course, the marriage has to undergo many additional issues, such as lack of trust, resentment, anger, feelings of betrayal, etc.
Time (and therapy) heals all wounds.
It may take years for your family to recover from the internal wounds that are left by affairs. Not only do affairs affect the spouse, but they also affect your relationship with the children.
In most cases, marital and family therapy can help the family come to terms with the consequences of the affair as a unit.
With time, patience, consistency, and effort, a marriage can survive an affair.
Related Reading: 

How To Stop Having An Affair
Consequences encountered in affairs when both parties are married
People often start affairs without giving a thought to the consequences they will later face. Most people describe their affairs to be spontaneous. However, they do come with several results.
1. Affairs affect two families
The affair affects not one but two families—especially when there are kids involved. Even if the marriage survives the affair, it will still be challenging to move on from it.
The fate of the marriages rests solely with the spouses. While one couple might want to give their marriage a second chance, the other may decide to call it quits.
Affairs can be emotionally draining for both families. In some cases, the children of both parties may know each other, which can cause even more complications.
2. It may lead to legal troubles
Adultery is still illegal in some states in the US, so your affair may lead to legal consequences as well.
In addition to that, the emotional trauma caused to the families involved is immeasurable.
3. Increased risk of getting an STD
Having multiple partners does spike one's risk of contracting a sexually transmitted disease which can, in some cases, be fatal.
4. Guilt and mental health issues
If you end up cheating on your spouse, you may feel guilty and find it difficult to get over. The guilt can affect your mental health as well.
Related Reading: 

Signs of a Married Man in Love With Another Woman
The bottom line
When both parties are married, affairs can be very complicated–especially when one of the betrayed spouses catches on. The consequences of such affairs can be emotionally draining, and you end up hurting multiple people.
Couples counseling can help you breathe new life into your marriage, while individual counseling can help you understand your patterns so that you can overcome them.
Share this article on
Want to have a happier, healthier marriage?
If you feel disconnected or frustrated about the state of your marriage but want to avoid separation and/or divorce, the marriage.com course meant for married couples is an excellent resource to help you overcome the most challenging aspects of being married.
More On This Topic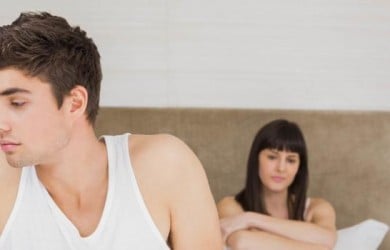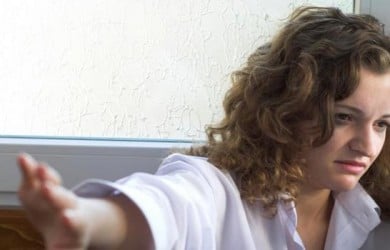 Recent Articles
You May Also Like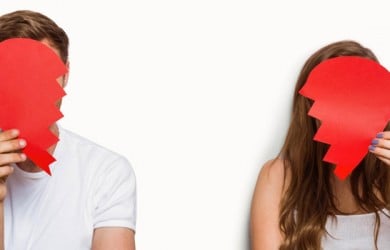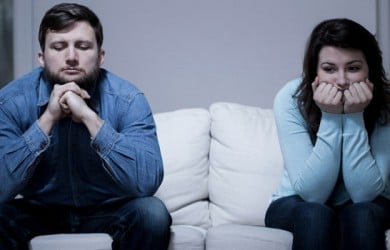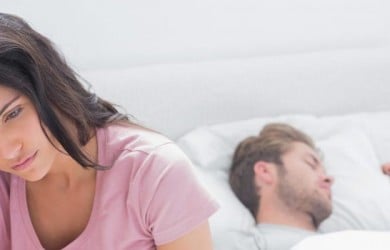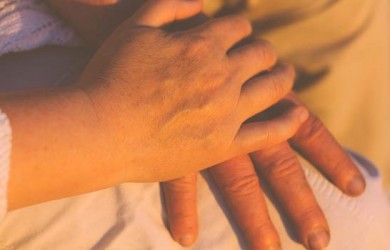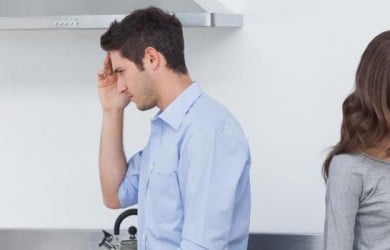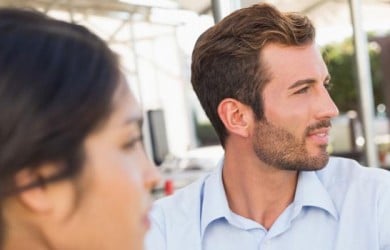 Popular Topics On Marriage Help