Do Affairs That Break up a Marriage Last? 5 Factors
Different people define "affairs" in different ways. For some, it is not yet an affair until the clothes have been discarded for a quick romp in the sack, while others believe that any act of straying from their partner should be considered an affair.
Amidst all these, one question begs to be answered, "Do affairs that break up a marriage last?"
Is it possible for someone to make a mistake, figure out what they have done wrong, and still salvage their relationship?
If you've found yourself asking these questions, this article will help you put things in perspective.
This article will take a quick look at the concept of affairs. We will also discover if building successful relationships from affairs is possible.
How do you define affairs?
Experts see an affair as a transgression from a commitment. It can be a sexual relationship, deeply romantic attachment, or intense association in which at least one person is committed to someone else.
Simply put, an affair is a romantic and emotionally intense relationship with someone who isn't your spouse or partner.
One of the most common misconceptions surrounding affairs is the belief that it doesn't count as an affair if it hasn't become sexual. However, one thing stands out from the definitions given above.
Affairs aren't only sexual. Any deeply emotional and passionate relationship you have with someone who isn't your partner (especially one you know your partner won't approve of) can be considered an affair.
One surprising fact about affairs is how widespread they seem in today's world. According to a study by the Health Testing Centers, cheating and having affairs are common in all age groups in America.
Here are some interesting facts discovered by the study:
About 46% of adults in a committed relationship admitted to having an affair.

About 24% of affected marriages reported staying together, even after the rough patch.

Moving forward, about 48% of the couples that decided to stay together admit that they had to enforce new relationship rules to reduce the likelihood of another affair.
Although there are not many published accounts of affairs that lead to marriage, we cannot eliminate the chances that some affairs end up with both parties walking down the aisle.
To better understand how affairs can ruin marriages, we must first examine the risk factors and causes of affairs.
What causes affairs in relationships?
Seemingly strong relationships may go up in flames when an affair happens. Here are some of the causes of these affairs.
1. Addictions
When a person is addicted to anything (like drugs, drinking, smoking), they may have a history of making bad choices. When they get high on those substances, their inhibitions are lowered and they may have an affair.
2. Intimacy issues
Lack of intimacy is one of the most common causes of affairs in relationships. People may seek comfort outside their marriage when they feel alienated from their partner.
When they don't spend quality time together or even hang out as a couple, one of them might seek comfort in the arms of another.
3. Mental challenges
Although this is a rare scenario, some people have affairs simply because they want to. Narcissists and those with bipolar issues may indulge themselves just because they can't fathom the hurt their partner may go through because of their actions.
4. Childhood and past trauma
Studies have proven that child sexual abuse negatively impacts romantic relationships if left unattended. The victim may grow up with negative responses, including aversion to intimacy, cheating on their partners, and many behaviors that will affect their relationships.
So, before crucifying your partner, please try to understand what their past looks like.
Do affairs always ruin marriages?
Shouting. Pain and hurt. Distance and coldness. Betrayal!
These are usually the aftermath of affairs. People who have experienced it firsthand admit that navigating an affair is one of the most challenging experiences one can ever have.
However, going by the statistics referenced in the last section of this article, affairs don't always ruin marriages. Yes.
Once an affair has come to light, it usually changes the dynamics of the relationship. However, some people stick it out rather than end their relationships on that account.
For example, one of the many changes that can come to a relationship after an affair has been discovered is that both partners may decide to be more open with their gadgets. They may leave their phones unlocked or swap passwords so their partner can always access their devices.
This way, they may reduce the likelihood of a repeat. Some other major lifestyle changes may occur, including relocating to a new city or resigning from a job (to minimize contact between the erring partner and their lover).
So, do relationships that start as affairs last?
There is no gold standard concerning how long affairs last. However, even the shortest affair can damage the strongest relationships when brought to light.
Do affairs that break up a marriage last?
There is no easy answer to this question. For an affair to last after a marriage ends, the circumstances surrounding the breakup must be conducive enough for the affair to continue.
Then again, if the reasons that led to the breakup in the first place are not adequately resolved, they may also negatively affect the next relationship.
For example, suppose the last marriage suffered due to the emotional unavailability of one of the partners. In that case, there's every possibility that even the affair relationship will face the same challenge if the issue of emotional intelligence is not adequately resolved.
Then again, a person with a wandering eye may end up having another affair (outside their new relationship) even if they finally get into a strong relationship with the person they cheated with.
Factors that may affect the duration of an affair relationship
Although there is no simple answer to the question of how long affairs relationships last, there are some factors that may affect the duration of the new relationship
1. Is the relationship a rebound?
Studies have shown that rebound relationships aren't ideal for people who seek to establish long and deep connections with their partners. These studies describe rebounds as misguided attempts to quickly move on from failed relationships.
Do affairs that break up a marriage last? One of the factors that impacts this outcome is if the new relationship is not a rebound.
Sometimes, both parties may need to take a break from the affair following the breakup of the marriage. If they decide to give it a shot after a while, their affair might turn into a relationship and last after all.
2. How has the person healed from their last relationship?
The new relationship might hit the rocks soon enough if the person is yet to heal from their past relationship. Until they deal with the pain, hurt, and guilt from the past, they may not be the best people to be in a relationship with.
3. Has the underlying issue been addressed?
Except for a person with a wandering eye, having an affair is usually a sign of something lacking in their relationship. It could show a lack of love, emotional connection, or that one person is physically unavailable.
If this issue is not adequately resolved, there is every possibility that there'd be another case of an affair that will cause the old affair to end.
4. Has the dopamine rush passed?
There's this heady feeling associated with sneakily having an affair with someone who isn't your spouse or partner. Although you know that it's morally wrong, you may not be able to get over the dopamine rush you feel each time you meet this person and your hormones take over.
Many cheating relationships begin on account of these feelings. However, it takes more than a dopamine rush to build a solid relationship that stands the test of time.
To make an affair last after a divorce, the affair relationship must be approached from a critical perspective. If it is just a pursuit for the thrill, it may not last.
Watch this video to understand more about dopamine and how it affects a person:
5. What do loved ones have to say about the affair relationship?
Parents. Children. Mentors. Friends.
If these people are yet to accept the relationship, there's every possibility that the new relationship might hit the rocks within the shortest time possible.
How many affairs end in marriage?
First, there hasn't been enough research on the subject. However, the few surveys on this subject that have been documented reveal that the chances that an affair will end as a marriage are extremely low.
Almost non-existent.
The reasons for this are not far-fetched, as we have covered five of these reasons in the last section of the article.
As you may recall from an earlier section of this article, about 24% of affected marriages reported staying together despite the challenges they had to endure because of cheating. This already gives a hint into the fact that many affairs do not end up in marriage.
However, this doesn't eliminate the fact that it may happen. However, to know "Do affair relationships last," assess the state of the affair.
When both parties involved in an affair are ready to commit to the relationship, put the past behind them, and work toward closing every loophole, they may have identified and can make things work.
Conclusion
Have you been looking for an answer to the question, "Do affairs that break up a marriage last?"
There is no absolute "yes" or "no" answer to the question mentioned above, as the state of the marriage and circumstances determine the affair's outcome.
Under the right circumstances, these affairs may last and even lead to stronger relationship commitments. But if history is anything to judge by, the likelihood is low.
Share this article on
Want to have a happier, healthier marriage?
If you feel disconnected or frustrated about the state of your marriage but want to avoid separation and/or divorce, the marriage.com course meant for married couples is an excellent resource to help you overcome the most challenging aspects of being married.
You May Also Like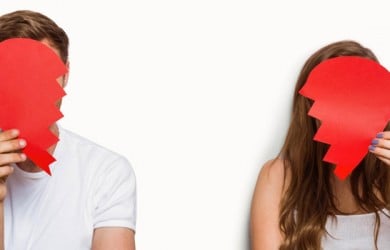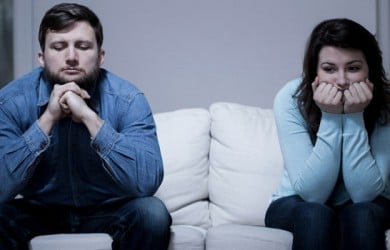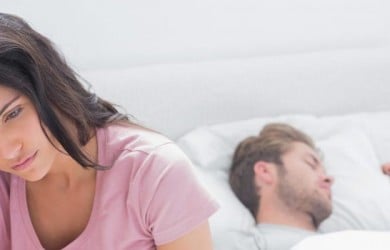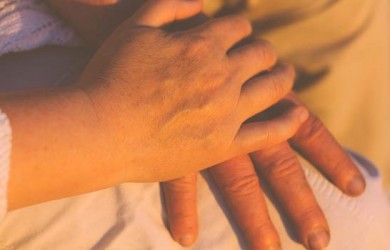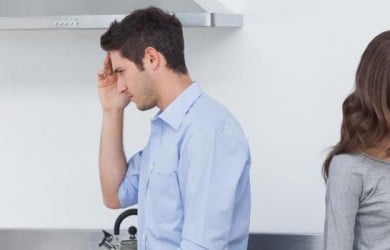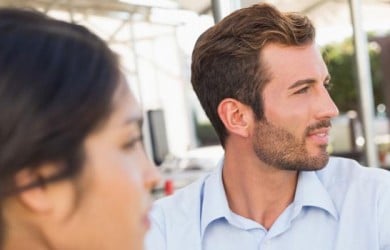 Recent Articles
Popular Topics On Marriage Help