How to Survive Infidelity and Restore Trust in a Marriage
Infidelity is one of the worst things that can happen in a marriage. But can a marriage survive infidelity?
And, if it can, the next question would be, how to survive infidelity when the cheating spouse has let go temporarily of their marriage vow, and has sought pleasure or even love outside of the marriage?
It is tough surviving an affair and dealing with infidelity, as some affairs are one-time things, but others go on for weeks or even years.
The other spouse is left wondering, how to save a marriage after infidelity and lies, and how to restore their relationship. They are left to think about what they have done wrong, and to question the future.
Is this it for them? Is the marriage over? Is there anything left to rebuild?
Of course, there are many different ways to commit infidelity in marriage, and that may or may not factor into the spouses trying to work things out. There are typically two types of affairs—emotional and physical. Sometimes a spouse will do one or the other, or both.
One of the most significant issues of the event is the loss of trust. If the spouse is capable of doing this, can they be trusted again? Can love exist when the trust has been broken?
Many times, an affair is the result of other issues in the marriage, but sometimes even when things are good, infidelity still happens.
The good news is, many couples are able to survive infidelity and gain back the lost trust in marriage. Though recovering from infidelity and forgiving infidelity is not an easy process, if both spouses are committed to each other, they can do it together.
Here are some essential tips on how to survive infidelity and rebuilding trust in marriage.
Getting over the initial shock of the affair
Maybe you found out on your own—you had suspected something was going on, and you caught your husband or wife in a lie. Or perhaps your spouse has decided to confess to cheating on you before you find out some other way.
However, you find out, even if you have had an inkling that something has been going on, just hearing the words will be a shock to you. How do you get over that?
Before in your marriage, you identified yourself as the spouse of your husband or wife. Never did you think you'd be "that couple" with an unfaithful partner. And yet, here you are.
Acceptance is one of the hardest parts of the process. It means facing that your marriage has not turned out the way you had envisioned it, and you need to get into the process of getting over infidelity and repairing a marriage.
Which details do you need to know?
After an affair occurs, the other spouse may have some questions. Who did their spouse cheat with? How many times? Do they feel love for them? Why did they do it?
The spouse should write down questions and take a moment to figure out if knowing the answers to these questions will help ease their mind or make things worse. Be honest with yourself.
Will 'knowing details' aid in healing from infidelity? If so, then the offending spouse should answer your questions. It is a chance for both spouses to be open with each other and try saving their marriage after infidelity.
Starting marriage therapy
If you both are set on coping with infidelity and working things out, then you need a third person with experience in this situation to guide you through it. You each will face things you may not realize will come to the surface.
Denial, anger, bitterness, resentment, loss of respect for yourself or your spouse, blame, guilt!
So many emotions can be hard to deal with, especially when each of you is experiencing so many at any given time. A good marriage therapist can help you to survive infidelity when you are buried under a heap of emotions.
Take your time and find a marriage therapist you can both be comfortable working with.
Ask the therapist about the other couples, whom they have helped in similar situations, and if they feel your marriage has hope of working out. Realize that things won't wrap up in a few visits. This is a long-term commitment.
Letting go of the past
One of the hardest things to do will be letting go of the past. How do you forgive yourself or your spouse for this level of mistrust?
But, instead of ruminating over how to get over an affair or how to deal with infidelity, first, spouses need to accept that this has happened. No more denial! Then, they have to work on forgiveness.
At first, the thought of it may not feel possible. Don't expect to be able to grant forgiveness all at once. It's a process—sometimes a long process. The only thing you have to do at the beginning is, be open to forgiveness. Believe that you can start the process to survive infidelity.
How to regain trust in a marriage
Rebuilding trust with your spouse- this is where the big-time work starts. If you both genuinely want the marriage to work after infidelity has occurred, then the rebuilding process must begin.
But how? Things can't be the same as they were before, can they?
Sometimes spouses get so caught up in wanting to make their marriage to be "like it was before," they miss real opportunities for growth and change. Don't wish for old times. Instead, hope for new times. Yes, even better times in your marriage.
That belief will be hard at first, but if you can both have that thought process, then anything is possible.
Start small. Even just day by day rebuild trust as you deal with day to day issues. Show that you can be there for each other. As each spouse shows up, emotionally and physically, things can go in the right direction and maybe even develop into something even better than before.
Avoiding divorce as you rebuild your marriage
It's impossible to truly divorce-proof your marriage, but when two people are committed to their relationship, amazing things can happen. Divorce is less likely to be on the table when both people are happy and having their needs met.
That means putting your spouse's needs above your own, but also being honest with your spouse about what you truly need. It means being loving and accepting love. Show each other each day that your marriage is more important than anything else.
Infidelity in marriage is a big deal. This couple, who made a promise to each other on their wedding day, is now on shaky ground. One of the spouses has gone outside the marriage and had an affair.
While many marriages don't survive infidelity, many do.
When both partners are committed to getting past infidelity and rebuilding the marriage, with a lot of hard work and a lot of love, they can survive infidelity together.
Watch this video:

Share this article on
Want to have a happier, healthier marriage?
If you feel disconnected or frustrated about the state of your marriage but want to avoid separation and/or divorce, the marriage.com course meant for married couples is an excellent resource to help you overcome the most challenging aspects of being married.
More On This Topic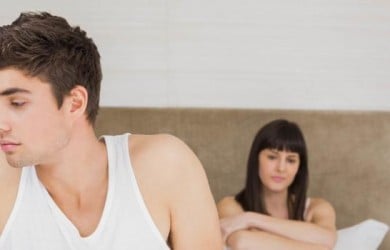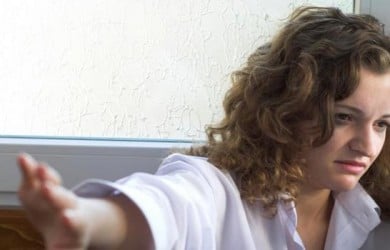 You May Also Like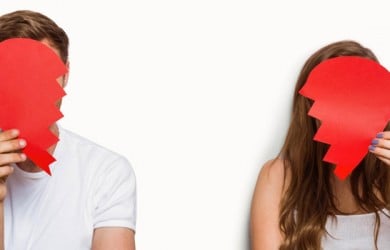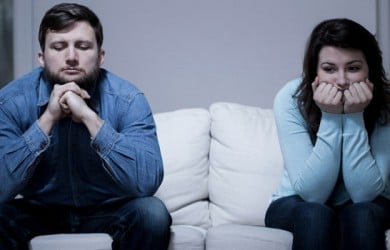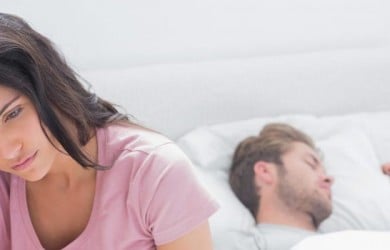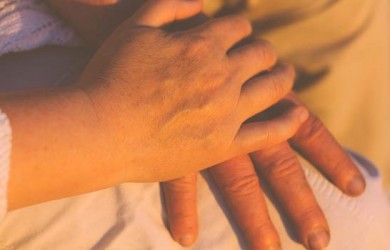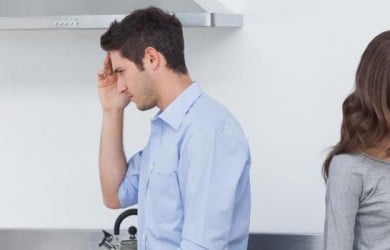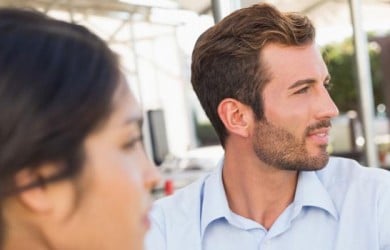 Popular Topics On Marriage Help