How to Apologize to Your Wife
It's human nature to stumble now and again.
If you are in a marriage or committed relationship, you already know that no one is perfect. All couples have disagreements and occasionally say or do things that hurt each other's feelings.
Learning how to say sorry is the key to maintaining a healthy relationship.
If you find yourself searching the common queries:
"What is the best apology to wife?"

"How should I apologize to her?" or

"Apology message to my wife."
You are in the right place.
This article discusses when an apology is necessary, how to say sorry, and the complicated nature of forgiveness.
When to say sorry to your partner
If you want to apologize to your wife or learn how to say sorry, learning WHEN to apologize is a great start. Here are some of the most common reason you may
1. Different forms of infidelity
Infidelity can be devastating to a marriage. Studies show that online infidelity is just as traumatic as a physical affair.
Cheating signifies a lack of trust and honesty within the relationship and can cause your wife to feel insecure and unloved.
2. Lying to your wife
Lying to your wife about your whereabouts, how you're spending money, and who you're talking to can cause hurt feelings and distrust that are worthy of an apology.
3. Physical hurt
Physical abuse is unacceptable. Hurting your partner physically indeed calls for an apology, but more is needed. Seek help for your anger issues if you want to rebuild a healthy, happy marriage.
4. Having a fight
Having a heated – or even a mild argument – can warrant an apology from a partner.
10 tips for how to say sorry to your wife
If you're asking for forgiveness from your wife or are prepping the world's greatest apology, don't despair. These are the best steps you could ever take to restore trust and happiness in your marriage.
1. Do some soul-searching
So you want to know how to apologize to your wife? It's important to know what you are apologizing for before asking for forgiveness from your wife.
Get to the bottom of what went wrong, how communication faltered, and why you are doing things that hurt the one you love the most.
2. Choose the right time to apologize
One tip on ways to say I'm sorry is to choose the right situation to talk about the issue.
Apologizing as soon as your wife is upset is a great way to handle the situation quickly, but if you want to give her a heartfelt apology, you'll want to choose a time when:
Your wife isn't overwhelmed with hurt

Your wife has time to sit down and talk at length with you about the issue

You're both calm
3. Acknowledge your partner's hurt feelings
When you apologize for your mistake, your wife may need to hear it more than once.
Your wife is not doing this to punish you, but rather because she needs the reassurance that you are still committed to your relationship. She needs to know that you understand how you've hurt her.
4. Have humility
Some tips and sorry notes to remember is to practice humility during an argument by:
Letting your wife speak without interrupting

Acknowledging hurt feelings instead of defending your actions

Letting the little things go
5. Be free from distractions
The top tip when learning how to say sorry is to free yourself from distractions.
Studies show that cellphones can damage romantic relationships and lead to depression.
When apologizing, keep yourself free from distractions by turning off your tech and giving your partner your undivided attention.
6. Watch your words
Saying "I'm sorry you were hurt by what I did" puts some of the blame on your spouse. Such phrasing might convey you're not sorry about your actions, only that you are sorry your spouse got hurt.
Cropping it down to "I'm sorry for what I did" shows that you understand your role in your current situation and are genuinely sorry for what happened.
7. Be honest
Be honest with your partner about your feelings.
If you don't understand why she is upset, tell her that you want to.
If you feel you are not entirely at fault for what happened, communicate this gently.
Honesty is always the best policy.
8. Create a plan of action
For example, if your issue is that your wife caught you flirting with someone else on the Internet, create an action plan to make sure this doesn't happen again.
The National Marriage Project reports that couples who maintain strong boundaries regarding online sexual infidelity are more likely to report being in a happy relationship.
Make a list of positive steps you can take to avoid hurting your spouse in the future.
9. Reach out for physical contact
Physical contact, such as holding hands, can promote oxytocin. Oxytocin is a bonding hormone that can help you and your partner restore a lost connection.
10. Consider therapy
If asking for forgiveness hasn't fixed anything in your relationship, you may want to consider marriage therapy.
A counselor can help you and your wife restore communication and create an action plan for a happy future together.
7 steps to saying sorry to your wife
Apologizing isn't always easy. May you don't think you're in the wrong, or perhaps you're just not sure how to go about apologizing.
Here are seven steps to consider when learning how to say sorry to your wife.
1. Write an apology letter to wife
Communication is the backbone of a strong relationship, but not everyone is born with the natural ability to share their feelings.
If you want to say you're sorry, but being vulnerable doesn't come easy for you, why not put pen to paper and write your feelings out?
Learning how to apologize to your wife is easier when you have the time to think about what you want to say and write it down.
A sincere letter of apology can help mend hurt feelings and show your partner a more intimate, vulnerable side of yourself.
If you are facing a serious issue in your marriage or are separated, you can write out a 'save the marriage apology letter' by expressing your apologies and telling her all the reasons you still want your marriage to work.
2. Give your partner a little something
Buying your wife a gift is a sweet and fun way to say, "Sorry for hurting your feelings."
People love receiving gifts. A token of your affection will show your wife that you were thinking about her and wanted to make her smile.
When learning how to apologize to your wife, know that spending money is absolutely not a requirement.
Gifts of sentimental value, such as framing a photo of the two of you together or making a gesture like playing your wedding song over a speaker, will be enough to warm her heart and revive communication.
3. Re-establish intimacy
Learning how to say sorry is about more than just saying words; it's about making your partner feel safe and secure in your love.
Emotional intimacy is an important element in building trust.
You can re-establish intimacy by:
Spending quality time together

Practicing nonsexual touching, which will produce the love boosting oxytocin hormone

Opening up about your feelings

When the time is right, restoring a sexual relationship
If you have upset your wife or done something to break her trust, building intimacy will help restore your connection.
4. Don't just say you are sorry – Show it
We all know the old saying: "Actions speak louder than words."
When learning how to apologize to your wife, it's easy to say you're sorry for your mistake. It only takes two words.
But, to strengthen your relationship and show your wife that you truly appreciate her, you must be willing to put your words into action.
If your wife is upset that you lied, don't just ask for forgiveness from your wife; show her that you're sorry by being honest with her from then on.
Following through with your promises will help rebuild any trust that may have been lost during your argument.
5. Respect your partner's wishes
Sometimes women have a habit of saying "I just want to be alone" when what they really mean is "I just want you to hold me and tell me everything is going to be alright."
Figuring out the difference between these two can be confusing.
Use your instincts to decipher what your partner needs from you.
Does she want to sit and talk about the issue at hand for an hour?

Does she need your undivided attention, or does she want to be left alone so she can process her feelings?

If your wife says she needs to be alone and she means it, respect her wishes. Do not blow up her phone with calls and texts.
Let her know that whenever she is ready to talk, you will be there for her.
6. Be sincere
Speak from the heart.
Your wife will respond best to whatever way you apologize if you are honest and forthcoming with her.
You do not have to make a showy apology or buy her gifts to win back her love. So long as you are genuinely regretful about hurting her feelings, she will likely be willing to leave the wrongdoing in the past.
7. What to say to your wife when you messed up?
Here are some examples of how to tell a girl your sorry when learning how to apologize to your wife:
"I'm so sorry for hurting your feelings. Tell me what I can do to make things better?"

"I apologize for what happened between us. I never meant to hurt you. Are you open to talking?"

"Breaking your heart breaks my heart. Can we make a plan together to avoid this issue coming up in the future?"
All of these apologies have two things in common.
First, they take responsibility for what happened. Using "I feel" type statements makes the apology feel more personal than just saying "Sorry."
Second, they end with questions.
Ending your apology with a question keeps the lines of communication open and promotes dialogue between you and your wife. This will help you avoid potential freeze-out situations.
Also, watch this touching short TED talk where criminal defence lawyer Jahan Kalantar offers advice on how to apologise effectively.

When not to say sorry to your partner
Now that you've learned DO'S on how to say sorry, you may be wondering if there are any DON'Ts you should be aware of.
The answer is yes.
You should not say sorry to your partner if:
If you are not actually sorry.

Women can usually tell when they are being handed a phony apology.

If you don't understand what went wrong.

She will likely quiz you on what the issue is, so get to the bottom of what went wrong before asking for forgiveness.

If the moment is not right.

Do not surprise her with a deep conversation about your relationship before a big event or right before she has to leave the house.
Healing and forgiveness
Even after trying your best to fix the situation, you may be left saying, "She won't accept my sincere apologies."
Learning how to apologize to your wife may feel unfair at times. Keep in mind that asking for forgiveness from a loved one doesn't mean that the road to recovery will be easy.
In cases of infidelity, it may take years for your relationship to return to the way it used to be.
Even if your wife has forgiven you, that doesn't mean that she has healed from what happened.
Living with turmoil in your relationship can be difficult. Hurt feelings and emotional stress don't make for a happy home, but it is important to remember that healing does not happen overnight.
Your wife needs time to see that you are truly sorry. She needs to spend time with you, process what happened, and grow from the experience.
Be patient and give your wife grace in this trying time.
Conclusion
Learning how to apologize to your wife isn't always easy.
Forgiveness won't always come quickly, especially if the pain behind your issues run deep.
When learning how to say sorry, be sure that your words come from your heart. Be honest and sincere in your heartfelt apology.
Choose the right time to say you're sorry. Do not pick a time where you are both tired or stressed out, and give your partner your undivided attention.
If you aren't good with verbal communication, write an apology letter to wife.
Make an action plan so that this problem does not come up again in your relationship.
Acknowledge that healing and forgiveness may not be an overnight process.
Share this article on
Want to have a happier, healthier marriage?
If you feel disconnected or frustrated about the state of your marriage but want to avoid separation and/or divorce, the marriage.com course meant for married couples is an excellent resource to help you overcome the most challenging aspects of being married.
More On This Topic
Recent Articles
You May Also Like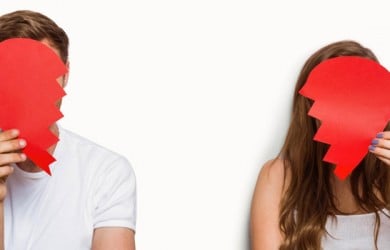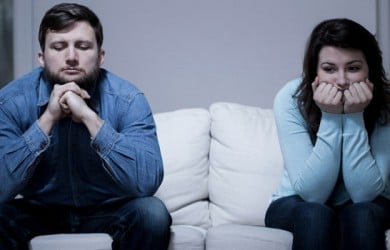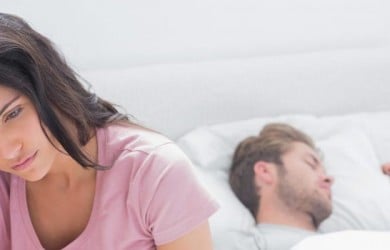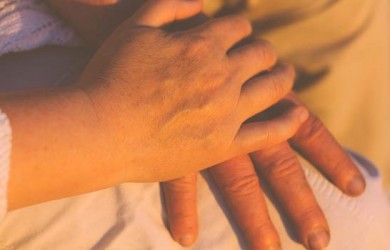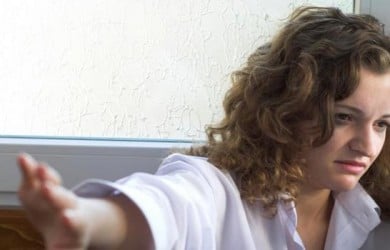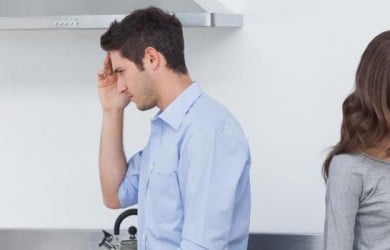 Popular Topics On Marriage Help