How to Get Over Hurt Feelings in a Relationship: 10 Ways
Are you and your partner having a rough time in your relationship? Do you feel broken that your romantic partner has betrayed your trust? Knowing how to deal with hurt feelings in a relationship can save you from emotional trauma. Learn in this relationship guide how to get over hurt feelings in a relationship.
Hurt in a relationship is a regular occurrence. It can be excruciating when someone hurts you beyond repair. But the truth is individuals are bound to hurt each other in a romantic or ordinary relationship.
Many couples that hurt each other do so not because they are selfish or wicked. They do so because they don't realize it. We all come from different backgrounds, and adapting to another person's lifestyle can be difficult. Therefore, individuals don't always see their actions leaving their partner broken.
For example, you've been working all day and are tired. You request that your partner at home prepares a meal before you return, but they don't.
When you ask them why, they say they slept off. Of course, you are well in your right to get angry, but your partner says they slept off, which is an uncontrollable action. Then, you both end up in a big fight.
However, wallowing in pain and regret won't solve the problem. Getting angry will only mess you up emotionally. And in the silence you created during the argument, resentment builds up.
You go to bed feeling betrayed while your partner watches the TV or storms out. This behavior isn't the best way to handle hurt in a relationship.
Importantly, it is best to learn how to get over hurt feelings. Also, knowing how to move forward in a relationship after being hurt will help you focus on essential things in your life and become a better person. Read on to find out how.
How to get over hurt feelings in a relationship: 10 ways
Being hurt in a relationship by your partner affects you a lot. Regardless of what caused the hurt in a relationship, you must understand that pain is part of life. You will get better with time.
But before you do, there are positive steps you can take on how to deal with the hurt. These tips will also show you how to trust someone again after they hurt you. Here they are:
1. Allow yourself to grieve
How to get over hurt feelings in a relationship? Feel every bit of pain that comes from the issue. There is no point repressing your emotions when someone hurts you beyond repair – it is! Someone whom you trusted just broke your heart.
As an emotional person, you are allowed to cry and express how you feel. When you pretend you are fine, you will likely cope with the hurt through unhealthy habits. These include transferring aggression, lashing out at your friends, and smoking and drinking alcohol excessively.
2. Express your feelings clearly
How to move forward in a relationship after being hurt? Express your feelings in a healthy way. Now that you know how you feel. Don't just camp in your house for days thinking and swimming in self-pity or transferring aggression either.
Instead, get to the bottom of the hurt in a relationship. Even though it sounds silly, you should speak to yourself about your feelings. If you can't do that, get a journal and write everything down without mincing words or holding anything back. Write or say everything you feel until there is nothing more to say.
Related Reading: 

How to Share Your Feelings With Your Spouse
3. Accept your hurt
How to get over hurt feelings? Acknowledge your pain and label your emotions. When someone hurts you beyond repair, you feel disappointed. It can be painful that you can't stand the person anymore and shut out the world.
Nevertheless, recognizing the hurt for what it is can help you heal faster. Start by asking yourself, "Why do I feel the way I do?" Is it because of the fight with John or what he said during the argument? Keep asking these questions until you know where your ill feelings come from.
For example, if it's the words that hurt you and not the actual fight, you will know how to get over hurt from the fight. In this scenario, you can talk to your partner and tell them that the words they said hurt you.
Related Reading: 

How to Deal With Disappointment in Relationships: 10 Ways
4. Talk to the other person in the relationship
One of the best ways to get over hurt in a relationship is to let someone know they hurt you. Indeed, this might be difficult for a lot of people. But it can help you heal faster than you think. Besides, it is a way of building healthy communication in a relationship.
Start a conversation in a low and calm tone. Tell your spouse how you feel and how they crossed your boundary and hurt you. Ensure you don't yell or lash out at them. When you are finished, allow them to talk and listen actively. That means understanding their point of view without judging.
Remember, others might not even realize they hurt us. However, creating a safe place for communication will help you understand each other better.
5. Make positive emotional changes
How not to get hurt in a relationship? Manage your emotions. Indeed, you can't change the way you feel after being hurt in a relationship. However, there are ways to move things around to soothe you. Otherwise, they can take over your life and make you lose control.
One of the ways to make changes about your feelings is to take positive action. Taking steps to fix an issue ensures you don't dwell on your pain. For example, if your partner blames you for not helping out with some house chores even though you are always busy, try to do at least one house chore.
Similarly, distract yourself from your emotions by staying busy. Read some books, visit a friend or go to the gym. You will hardly think about your problems when you are busy. Also, you can try engaging in some exercises, including yoga, running, and swimming. These activities will make you light-headed and focus on what's essential in your life.
This video teaches how to master and control your emotions:
Related Reading: 

14 Tips on How to Control Your Emotions in a Relationship
6. Don't dwell on the past
How to trust someone again after they hurt you? Don't focus on the past. Congratulations! You have felt the pain without repressing your emotions. You know precisely what you feel and why you feel that way.
Now, quit feeling sad about it. Don't let this event define you and your subsequent actions. You must find closure and move on. That means thinking positively, so you are not focusing on the issue.
One way to avoid dwelling on the past event after being hurt in a relationship is to learn from the problem. Highlight the lessons from the issue and create a feasible plan to deal with hurt and avoid similar situations in the future. When you take these actions, you become confident to move forward.
Related Reading: 

How to Let Go of the Past: 15 Simple Steps
7. Focus on the crucial things in your life
Sometimes, being hurt in a relationship can make you blind to the good things in your life. Irrespective of what transpired between you and your partner, understand that you are not broken. You are as human as any other person in the world. Appreciate the good things and people in your life.
Start by listing the activities that make you happy. Make a conscious effort to reconnect with these activities. Focusing on these events can change the awful ways you feel about yourself. Importantly, be grateful for these things. Move closer to people that love you and improve your relationship with them.
Furthermore, try to make someone in your family or friends happy. Seeing others happy because of our actions can lift our spirit. Appreciate the little things such as a good meal or the ability to wake up and see a remarkable turn of events in your life.
8. Take responsibility
How to get over hurt feelings in a relationship? Acknowledge your role in the event. When we dwell too much on how we are hurt, it might prevent us from seeing our role in events.
Think about the problem to know where you stand. Could you have spoken or reacted differently? Taking responsibility for your actions helps you know your weaknesses and shows you how to improve.
Related Reading: 

Why Is Accepting Responsibilities in a Relationship Important?
9. Take care of yourself
How to move forward in a relationship after being hurt? Focus on self-care. Research shows that a self-care routine helps reduce or prevent depression, anxiety, stress, and anger. It also helps to increase happiness and improve your energy.
Taking care of yourself can come in different forms, including financially, emotionally, physically, etc. For example, you can decide to take yourself out, get some new clothes, and eat good food. These events help to increase your self-worth and make you feel good about yourself.
10. Talk to someone
How to get over hurt feelings in a relationship? You may need to speak to another person. After all that is said, you might still find it challenging to move forward when someone hurts you beyond repair. That's where you need the help of an outsider with a unique perspective.
Your family members and closest friends might come in handy here. You will be fine if you trust their judgment and opinion. On the other hand, these people might not be capable enough to see through the hurt you feel.
Hence, a therapist or relationship counselor might provide great insight into your issue. They can also help you develop healthy ways to come up with your problems and how to move forward in the relationship.
The bottom line
It's inevitable not to hurt each other in a relationship. After all, we are from different backgrounds and have different dispositions towards life. When you are hurt, knowing how to overcome hurt feelings in a relationship is best. Thankfully, the tips in this article help you understand how to heal hurt in a relationship.
Share this article on
Want to have a happier, healthier marriage?
If you feel disconnected or frustrated about the state of your marriage but want to avoid separation and/or divorce, the marriage.com course meant for married couples is an excellent resource to help you overcome the most challenging aspects of being married.
Learn More On This Topic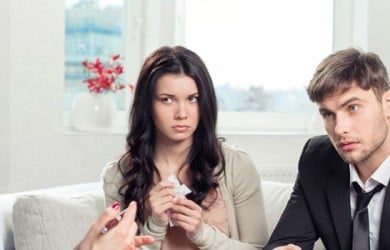 You May Also Like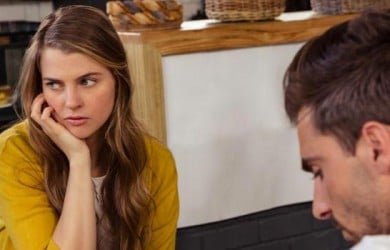 Popular Topics On Married Life