How to Handle Platonic Relationship and Marriage
Human nature provides amazing ways how we connect to one another, and platonic relationships are quite a mystery to understand for many people.
Although it's a legitimate part of adult life, it is still quite difficult to comprehend platonic love. There are many opinions on the nature of platonic relationships.
The important question is whether you can balance and maintain platonic attraction while being married.
What is a platonic relationship?
The concept of platonic relationships is very intriguing to explain.
The basic human need is to connect with another human.
Platonic bonding is a purely spiritual and emotional connection with no sexual intimacy. This kind of relationship can pave a way to know yourself even deeper.
It involves honesty, loyalty, and a super-deep connection without the heat of sexual tension. There are many reasons why would anyone choose to have a platonic relationship.
Characteristics of a platonic relationship
Intimacy without sex
Unlike romantic love, in platonic love, you feel attracted by their inner self, personality, and character. There is no need for a sexual connection.
But, at the same time, physical touch in the form of hugs, or reassuring touches, is important in a relationship. Watch this video to understand the same.
A feeling of familiarity with another
Some early signs of platonic romance include the feeling of home when you are with another person. It is almost as if you already know them and there's no initial awkwardness of getting to know each other. The connection can be very deep, intense, and even life-altering.
A strong emotional bond
It is a special emotional connection. The deeper you go into the platonic relationship, the more you discover yourself and the other.
You learn about the depths of the human ability to feel diverse emotions all at the same time.
No expectations
When you are around someone you share platonic love with, you enjoy the way they are.
You give without thinking of what you can get. And, yet you genuinely feel happy doing so.
Can a platonic relationship exist outside a marriage?
There are endless discussions about platonic love vs. romantic love.
People are skeptical about whether platonic love can exist outside a marriage. It can be tricky.
We believe that if you respect your spouse and set boundaries with your partner in a platonic relationship, you can have both. You can still maintain your platonic love while being married.
How to handle platonic relationship and marriage
A lot of people try to balance their marriage life while maintaining a platonic relationship. It is possible and you should follow some rules.
Set boundaries.
The most important thing is to set boundaries with your partner, in case you are already married.
You must be open and honest about what is ok and what is not ok. Some partners may have issues with touching and some may not consider it offensive. This requires understanding what your partner likes and doesn't like.
You probably don't want to show too much physical affection while in a platonic bonding. You should perhaps consider separate rooms when traveling for example.
Communicate clearly.
Communication and honesty are crucial.
Listen to your spouse first and try to understand if you are pushing their buttons. People are fragile and you don't want to "rock the boat" too hard.
Communicate with your platonic life partner as well. Explain any issue or consequences your platonic love can have on your married life.
Be honest but flexible.
It is important to express yourself and show your romantic partner that they can trust you.
Be flexible with the details on how you can maintain your platonic relationship while in marriage. You can still have platonic love as long as your partner feels seen and heard.
Married and platonic relationship rules
Sexual feelings towards your spouse make your married union quite different from platonic love.
In marriage, there is also way more responsibility and expectations from each other, while platonic love can be a sweet escape. It is more relaxed.
Marriage can help you grow in different ways than a platonic relationship, and you have the right to fight for both. Once you communicate the situation and everyone is happy and heard, things can work out.
You have the right to enjoy the platonic relationship while in marriage.
You should be respectful towards your romantic partner and honor your platonic love as well. With some managing, you can do it and it can be beneficial to your growth as a person.
To conclude
The point of our life journey is to know ourselves better and it happens through connections.
There are many ways on how to make a platonic relationship work. Choose the solution that fits you and your life situation the most.
Remember that life is about constant growth through challenging experiences.
Share this article on
Want to have a happier, healthier marriage?
If you feel disconnected or frustrated about the state of your marriage but want to avoid separation and/or divorce, the marriage.com course meant for married couples is an excellent resource to help you overcome the most challenging aspects of being married.
More On This Topic
You May Also Like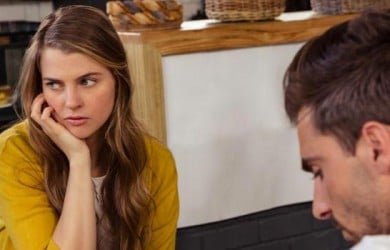 Popular Topics On Married Life