Tackling the Aftermath of Infidelity Together
Infidelity is one of the most traumatic experiences that can affect your relationship. The trust lost after a partner cheats causes a crack in the marriage bond that is difficult to repair. Even if you want to resume the relationship, the betrayal and lack of faith you feel after unfaithfulness has occurred may make it feel like an impossible goal. But, by tackling the aftermath of infidelity together, couples stand a higher chance of recovering their relationship. It isn't going to be easy, but it is entirely possible. Here is how you can come together to heal after finding out your partner has been unfaithful.
Get tested
It is important for you to continue taking care of yourself during this traumatic time. This means eating regularly, getting enough water, and maintaining happiness through a social life. However, there is an even bigger health issue you must take care of. If you are tackling the aftermath of infidelity together, one of the first steps before reconciling is for you both to get tested for STD's. Even if your partner used protection, there is still a chance that they may have contracted an infection or disease during their sexual misconduct.
Apologize, apologize, apologize
In order to begin the stages of forgiveness, the guilty party must apologize for their wrongdoings. This may happen quite frequently, if not daily. The wronged party may need the cause of affair, as well as your reasons why you are sorry for what happened repeated to them often. Take ownership and let them know that you accept the consequences of your poor choice and show them genuine remorse for the damage you have caused.
In time the wronged mate may also apologize for any role they played in the downfall of the marriage, but this admission may be far off.
Couples counseling
Marriage counseling can be incredibly helpful for couples who are tackling the aftermath of infidelity together. You may have found solace by confiding in a close friend about your relationship trials, but sometimes it is more effective to have an unbiased third-party professional to help guide you in this confusing time. Never be afraid of reaching out for help to save your marriage.
When attending couples therapy you will be taught how to resolve conflict and will learn about one another's issues and behaviors that may have led to the downfall of your marriage. Your counselor will also instruct you on how to strengthen your marriage going forward.
Identifying the problem
You may believe that your partner was unfaithful simply because the opportunity presented itself, but the truth is affairs usually stem from a much larger issue in the marriage. Substance abuse, a drop-off in sexual activity within the marriage, past affairs, childhood trauma, feeling unappreciated, and lack of love in the marriage may all be contributing factors to infidelity.
Be upfront with one another about the issues you have in your marriage and what may have led to both of you giving up on making your marriage your priority. This will help you identify potential signs of trouble in the future and deal with them head-on.
Learning to forgive
Forgiveness is hard to practice, but it is essential in tackling the aftermath of infidelity together. When someone had betrayed your trust it can be difficult to forgive them and allow them back into your life. There is no timeline for when you will be ready to forgive your partner. It may take six months, it may take many years. The timeline is different for each individual.
In order to offer your mate sincere forgiveness, you should have received the following: assurance that the affair is over, a genuine apology from your mate's heart, complete transparency about the affair and your mate's whereabouts, and continued efforts by them to win your affection and trust.
Rebuilding trust
Once trust is lost it is very difficult to get back. Rebuilding trust with your marriage mate is especially important when infidelity is involved. Get ready to exercise true patience and compassion during this phase, because it is a very hard chapter in your journey to reunite. In order to rebuild trust, the offending party needs to show that they are responsible for what happened, dependable going forward, consistent with their love and dependability, and compassionate for the damage they caused to the marriage.
Rebuilding trust in a broken marriage can't be accomplished with words alone; action is required. This is where consistency comes into play. For example, if you tell your mate you will call if you're going to be late, you'd better phone in and let them know that you stand by your word.
At times, it may feel like you are going backward but this is very common. Communicate regularly with your partner to find out what their wants and needs are so that you can better accommodate them during this trying time.
Make your marriage your top priority
During your affair, your mind was solely focused on yourself. You took time and energy to hide your infidelity that you could have been spending on your marriage. Now that things have begun to settle and the affair is over, you both need to focus your attention back on making your marriage your top priority. Above work, above your children, and above your social lives. Make your marriage a priority by setting time aside each and every day to spend emotionally connecting with your mate. Show appreciation and gratitude for your mate's positive qualities, kiss daily, and communicate honestly with one another.
Recommitting
Now that you've taken the time to let your raw emotions heal and are working on your communication skills with one another, it's time to decide whether or not you want to quit or recommit to your marriage. This will involve a lot of self-examination and in-depth conversations with your spouse about what you both need for the other to go forward.
Recommitting to your marriage involves remaining dedicated to your couples counseling, to talking and having regular date nights where you connect and create intimate moments. You keep honest lines of communication open and stay loyal to your marriage vows. By doing this, your marriage will grow and become stronger than it ever was before.
Share this article on
Want to have a happier, healthier marriage?
If you feel disconnected or frustrated about the state of your marriage but want to avoid separation and/or divorce, the marriage.com course meant for married couples is an excellent resource to help you overcome the most challenging aspects of being married.
Learn More On This Topic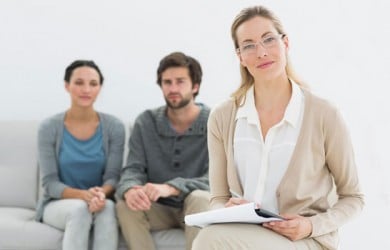 You May Also Like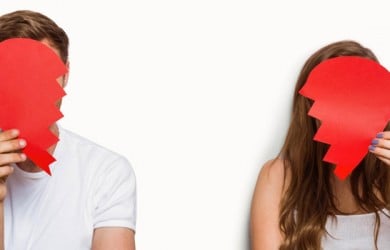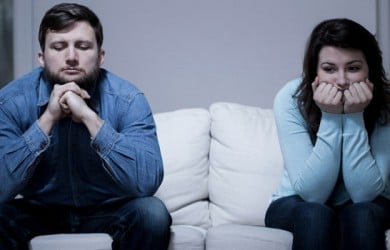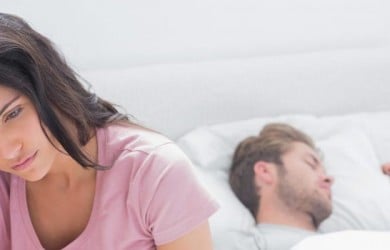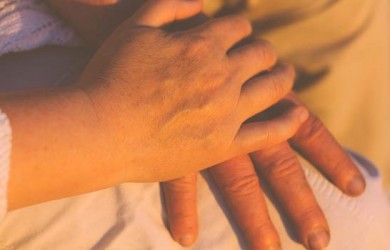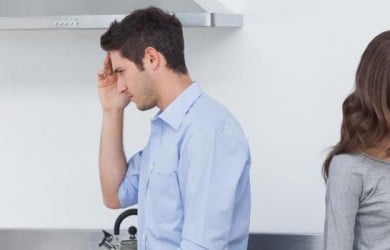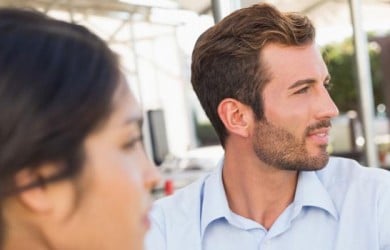 Recent Articles
Popular Topics On Marriage Help