5 Ways a Financial Planner Can Save Your Marriage
Having a financial planner can save the day as far as your marriage and relationship are concerned. Financial crises are one of the leading causes of breakups in today's world, so effective couples' financial planning can be the difference between a successful and failed relationship.
Effective financial planning for marriages demands honesty, transparency, discipline, and a willingness to let go of all you have known about money in the past. Hence, it can be challenging.
If you put in some effort, however, you should be able to make it work with your partner. In this article, we will evaluate the concept of marriage financial planning and help you determine if rigidly following through is the best choice for you.
What is a financial planner in marriage

?
If there's one thing we can almost unanimously agree on, it is the disastrous effect that not having an effective financial planner can have on every aspect of our lives.
According to a survey documented in 2020, more than one-fourth of American adults were either unable to pay their monthly bills or were (at least) $400 away from being able to pay them in full. These numbers are even worse for those recently laid off from their jobs.
Here's the sad part. You may think you're doing well even when you are saddled with a partner who can't seem to get their finances together. However, the burden of their financial challenges may soon get to you if you wait to do something about it soon.
What happens when you have to foot almost all the bills at home? Take care of the children? Fund your business and other personal goals and still have to cater to your spouse's everyday needs?
Soon enough, you may have to face the fact that financial planning for married couples is essential. Hence, the best way to go about it is to understand what a financial planner is right now and how to incorporate one into your love life today.
A marriage financial planner (or financial advisor) is a certified finance expert who works with couples as a neutral party to help them understand their finances, work on their goals, streamline communication, and improve the overall quality of their financial lives.
Think about a financial planner as a therapist. This time, though, they aren't interested in your emotional or mental health status per se. Their main job is to help you and your partner make better financial decisions so you may enjoy your marriage/relationship.
Thankfully, studies have shown that working closely with a financial planner can improve the quality of relationships and heighten emotional, financial, and mental security with one's spouse.
5 tips for financial planning for married couples
Now that we understand the role of planning for marriage financially, the next question you may be asking is how to get started. To take the guesswork away, we have curated a list of 5 effective financial planning tips for married couples.
They should help you get started on the right foot.
5 ways a financial planner can save your marriage
Here are some simple ways that financial consulting for couples can be a game changer in your relationship.
1. Assessing financial needs
Before you got married, you had your life's objectives as a person. Think about all the times you said you'll further your education in an Ivy League Academy. How about your plans to buy an exotic resort before you turn 40?
You might get into marriage holding these ideals in mind. Chances are that you might not have had a proper conversation with your partner concerning the needs to prioritize as a couple and those to drop aside.
Your financial planner can help you salvage your marriage even when you have different opinions about how money should be spent.
You can weigh how much does a financial planner costs against the financial benefits they ultimately provide.
First, when working with them, your financial planner will help you review your financial goals as individuals and as a couple. During your sessions, you'll lay all your financial goals on the table and they will help you organize them in order of relevance.
In doing so, you'll identify what you should pursue together as a couple, the financial goals that can wait for some time, and those that should be trashed immediately. This automatically ensures you're both on the same page.
At the same time, your financial planner will help you identify and eliminate the areas of high financial controversy in your marriage. Some of these areas include;
Clearly identify what's yours, your partner's, and what is jointly owned by you. This can pose a challenge if both of you are financially stable and contribute significantly to running your home.
At some point, resentment may start building up as everyone tries to exert dominance over their personal contributions. Working with an expert will help settle these scores.
Avoiding financial power plays. This is more likely to happen when one spouse has a financial advantage (like a well-paying job or money stashed away somewhere else) while the other doesn't.
One of the most effective financial tips for financial couples is to plan for anything. Your financial planner will ensure you have a laid-down plan for survival in case your spouse decides to engage in a financial power play or even if they lose their main source of income in the future.
2. Building your long-term investment plan
One of the first things you must put in place as a financially literate couple is your long-term and short-term investment plan. One powerful marriage financial planning tip is to ensure you do this with your spouse. This is where the challenge comes in.
Considering your differing backgrounds and approaches to money, you may have varying opinions about the importance of investments and the type of assets to assemble in your investment portfolio. If managed well, these differences can easily devolve into better fights.
One of the steps you should take while carrying out financial planning for newlyweds is to build a long-term investment plan with your financial planner.
Take a critical look at your objectives (which is to achieve financial freedom as soon as possible) and decide the assets that would help you achieve your goals quickly.
To achieve this, your financial advisor takes a critical look at your financial capacity now, critically evaluates your investment options, and advises you on the assets to add to your portfolio.
Related Reading: 

Why Proper Financial Planning Is Necessary for a Wedding

?
3. Creating a budget and debt reduction plan
Financial conflict is proven to be a major source of marital conflict and budgeting can help you solve that.
Although it can be immensely helpful in the near future, creating and sticking to a budget can be challenging. It gets worse when you're married and you now have to think of someone else except yourself.
One of the advantages of financial planning for newly married couples (and even older couples) is that you get to work with a seasoned financial planner to create a bespoke budget that works for you.
Your budget will factor in your income and expenses. It will reflect all the areas of your life that take money out of your purses every month and include a plan for spending less while maintaining (or even improving) your income.
After drafting a workable budget, your financial planner will hold your hands and guide you through the process of sticking to that budget. Living on a budget can be challenging at first (because it would require some major lifestyle changes). However, with effective couples financial planning, it is possible.
While at it, your financial planner will help you develop an effective debt reduction plan for your marriage. As you may already agree, being neck-deep in debt will affect you mentally, emotionally, and physically.
To ensure your success, your financial planner will help you develop debt reduction strategies. Some of these steps include reviewing the credit companies you are registered with, helping you let go of those with unreasonable interest rates, prioritizing your debt repayments, debt consolidation, etc.
4. They help improve financial communication
Financial infidelity occurs when you keep major financial secrets from your spouse. Research shows that at any time, this may not be a malicious attempt, but because you may not know how your partner will react to some of your financial decisions.
This is where your financial planner comes in.
The expert improves transparency by organizing sessions and getting you to talk about how you spend money/your expectations about each other's finances. They provide a safe space to air all your frustrations concerning your partner's relationship with money without being afraid of judgment.
Competent experts also take it a few steps forward. Instead of just allowing you to discuss what you don't like about your partner's relationship with money, they help you draft effective solutions to all the problems you've identified.
These sessions can also double as budgeting sessions where you share financial responsibilities with your spouse in the presence of your financial planner. This will improve transparency and ensure that you split financial roles equally.
In addition, working with your financial planner can help foster strong financial partnerships in your marriage. For example, you can decide whether to operate separate or joint checking accounts, discuss and review individual financial goals, and evaluate your personality differences in a lighthearted environment.
Related Reading: 

How to Communicate and Work on Your Financial Matters Together
5. Discussing your current financial reality and offering solutions that relate
Another advantage of working with a financial planner is that they help you understand your current financial reality and ensure you make smart decisions at every level.
Some financial decisions may make sense when earning $100,000 per year but may make little sense when earning $1,000,000 per year. When you work together, your financial planner brings in their expertise and helps you make smart financial decisions that will benefit you immediately.
Some commonly asked questions
A financial planner is something that only some are familiar with and can raise many questions. We have answered some of the most recurrent questions that relate to financial consulting for couples:
How to prevent financial conflict in couples
There are many steps to take to prevent financial conflicts in your relationship. The first is understanding your financial capacity at every level and committing to living within your means.
Effective communication comes in next. Take some time to speak to your partner concerning your financial goals, beliefs, and expectations from them. This way, all of you can be on the same page about how you spend and save money.
Watch this video to learn how to argue with your partner:
Is finance important in marriage?
Yes, finances are important in a marriage. Soon enough, responsibilities will arise, and money will be required to cater to them.
How does financial instability affect relationships?
Financial instabilities lead to stress and anxiety. To make ends meet, both parties may have to take up multiple job roles, which would eventually affect communication and quality time spent together as a couple.
Final takeaway
The role of a financial planner in your marriage must be emphasized. From offering bespoke financial advice, helping you keep track of all your income and expenses, and showing you how to multiply your money, consider hiring one as soon as possible.
If your partner requires more convincing, consider educating them on how hiring a financial advisor can help improve your relationship and marriage. Marriage counseling might be the first step toward helping them see reasons with you.
You'll enjoy working with a financial planner once you are on the same page concerning the relevance of a financial planner to your home.
Share this article on
Want to have a happier, healthier marriage?
If you feel disconnected or frustrated about the state of your marriage but want to avoid separation and/or divorce, the marriage.com course meant for married couples is an excellent resource to help you overcome the most challenging aspects of being married.
More On This Topic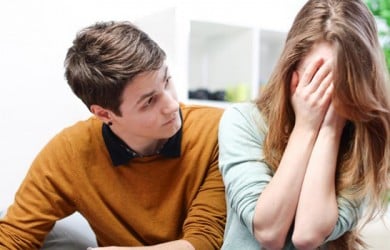 You May Also Like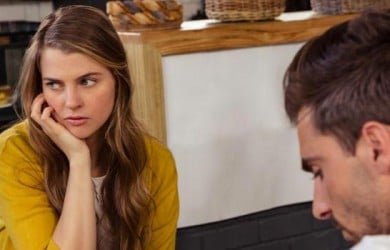 Popular Topics On Married Life