How to Communicate and Work on Your Financial Matters Together
Learning how to communicate and work on your financial matters together as a couple can be a challenge. Especially if you have made financial mistakes in the past, or if you are a new couple and have to start discussing topics related to finance that are tricky.
While we recognize that financial discussions are not particularly romantic, it is essential to be open about your finances. Starting your married life with secrets will not support a trusting relationship, and they will eventually come out at some point anyway.
Acknowledge that there some financial topics could be difficult to discuss
The first step in learning how to communicate and work on your financial matters together is to take some time to personally acknowledge that there may be some financial topics that could be difficult to discuss, or that could make you feel vulnerable, or defensive in some way. It's also important to realize that your partner may also have similar issues too.
Create an open, resourceful and calm space
If you remain in an open, resourceful and calm space when it comes to discussing finances, you can prepare yourself to be courageous, understanding and be accepting of any situation you or your partner may need to address.
When figuring out how to communicate and work on your financial matters together, there are some topics that you can use to help you understand what areas you are financially compatible in, and what areas might need some work to improve.
Creating goals will give you a clear picture and facilitate expectation setting
To clearly understand where you stand now, financially as a couple.

To learn how each of you would like to manage your finances.

To compare how you handle your finances against how you want to manage them.

To understand what financial situations can cause anxiety, or other problems if you or your spouse were subjected to them.

To learn what types of financial commitments each of you would want to make in the future (for example buying a home, retirement, etc.).
This will give you a clear picture of your current situation, your individual boundaries and your expectations for the future.
Here are the important topics that you should consider when learning how to communicate and work on your financial matters together.
Discuss your financial past
Make sure to discuss your financial habits, obligations, commitments, and mindset around money. Discuss how you feel about money, how you have managed your money in the past. How you wanted to maintain your finances and how you have succeeded, or 'failed.' Discuss how you were brought up concerning money and what is important to you about money concerning your past.
For example; if you were poor, you might feel anxious if you don't have some savings available for a rainy day, or you might overcompensate, or overspend when you have money. If you grew up comfortably regarding finance, you might find it difficult to understand how to budget, or how somebody could have gotten into debt.
Remember, you'll need to remain open-minded, non-judgemental and empathetic to your partner's ideas, expectations and problems with money. Understand that we all have anxiety trigger points that can occur concerning finances. And we all have behaviors that can be seen as excessive, irresponsible or miserly; such as overindulging or over saving. If you can understand this it makes it easier to accept where you are as a couple, and easier to work through some of these issues together.
How you communicate about money impacts your equation with your spouse
The way that you communicate about money can have a critical impact upon how you relate with each other, and upon how you work on your financial matters together.
For example; If your partner is frivolous with their spending and you are overly cautious, don't become angry, or project blame and guilt onto your partner when they explain what has happened. Instead, approach the situation calmly, ask why it happened, and then ask your partner what he or she thinks you should both do to prevent this in the future. Then make a plan to counter this situation and follow through with it. This approach is much more communicative and practical than allowing the emotion of the situation to take hold.
It's quite possible that one partner (or both) will always feel like they have to hide their behaviors around money from their spouse because secretive behaviour or guilt around money and finances is deeply ingrained in their belief system.
Acknowledging this problem and creating a strategy together for how you might both work on maintaining an open communication when it comes to financing will help you both find your way back to the right path if old patterns or mishaps occur occasionally – and it will save a lot of arguments and mistrust!
Dealing with budgets
The best tool for learning how to communicate and work on your financial matters together is a budget. If you make budgeting a priority in your financial issues, you 'll both know where you stand and can agree on what is required or expected financially.
The key to keeping a budget is in making an effort to review your spending against your budgets and to make any amendments on a regular basis. So that the conversation around budgets and finance remains open, you can keep track of where you are against your financial goals, and any new savings or spends are either acknowledged or negotiated between you.
You could even create a challenge to see who can save the most money on the grocery shopping, or in their personal budgets for the month, or a challenge to come up with the most creative idea for money saving in a fun way.
Wrapping up
The fun element of working at managing finances together will take away the boredom of budgeting and make the experience interesting. This exercise will serve as a great way to build your commitment, trust, and encouragement between each other.
Just don't forget to factor your personal financial commitments to your budgets too – not only your household budgets.
Share this article on
Want to have a happier, healthier marriage?
If you feel disconnected or frustrated about the state of your marriage but want to avoid separation and/or divorce, the marriage.com course meant for married couples is an excellent resource to help you overcome the most challenging aspects of being married.
Learn More On This Topic
You May Also Like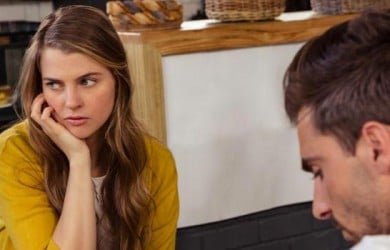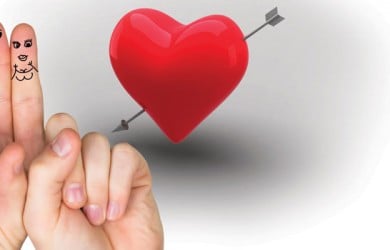 Popular Topics On Married Life