15 Ways for Reconciling after Divorce
Divorce is not a subject that is taken lightly by almost anybody. Research from the CDC shows that the average person spends a minimum of two years thinking about getting a divorce before doing anything about it.
Getting a divorce may have seemed like the answer to your relationship woes, but not all couples continue feeling relieved by their separation.
You may be surprised to learn that many couples think about reconciling after divorce.
What are the chances of getting back together after divorce? Is it successful when divorced couples reconcile? Is it okay to remarry your ex? How many divorced couples get back together?
These are all common questions for couples considering getting back together after a divorce. Keep reading to shed light on the answers.
What is reconciliation?
Simply put, a reconciliation is when two exes want to get back together after a divorce.
There are many reasons why couples consider reconciling after divorce.
Divorcing couple separated in haste

Reuniting the family unit

Hurt feelings caused cloudy decision-making during separation

Genuine love for one another / desire to remarry your ex

Serious issues that pushed a couple apart have now been handled
Breakups trigger psychological distress and a decline in life satisfaction. It isn't surprising that some couples may want to restore the once happy marriage they shared after losing their family unit.
Can there be reconciliation after divorce?
Absolutely – but the chance of success depends largely on you.
When getting back together after a divorce, remember that you get what you put into your relationship. Both partners must be willing to put effort into rebuilding what has been broken.
The answer to this question also depends on why you broke up in the first place.
Perhaps you have a loving, supportive marriage, but one act of betrayal broke you apart. In this case, it is possible to overcome the hurt and reconcile.
If your issues stem from violence or abuse and these issues have not been corrected, it would not be wise to pursue a romantic relationship.
Related Reading: 

Causes of Domestic Violence in Relationship
What are the chances of getting back together after divorce?
When considering getting back together after a divorce, you should take your personality types and past issues into account.
The most common reason people get divorced often involves growing apart, lack of commitment, conflict, and drinking or drug use. Emotional, physical, and online infidelity also play huge roles in marital dissolution.
If your issues came down to a lack of communication or marital boredom, these are easily fixed when reconciling after divorce with a little effort.
However, if your divorce stemmed from a darker place, the chances of successfully reuniting with your ex are probably slimmer.
Whether or not your marriage reconciliation after divorce will be a success has much to do with:
Your willingness to accept the past and move forward

Both partners wanting to re-explore a romantic relationship

The careful planning of a marital reconciliation

Changing toxic habits and behavior

Marital therapy

and communication
A divorcing couple looking at getting back together should know that reunification will not work unless you are both invested. Be committed to taking the time and putting in the effort to build something new and amazing together.
How often do divorced couples reconcile?
How many divorced couples get back together?
A global study published in 'Lost and Found Lovers' conducted by the University of Southern California found that of 1000 couples who got back together with a lost love was more than 70% successful in keeping the love alive.
Furthermore, of the couples who married and subsequently divorced, 6% happily remarried!
The chances of reconciliation after divorce are as good as you make them.
When it comes to marriage reconciliation after divorce, we think 70% sounds like an excellent reason to give your relationship another try.
Related Reading: 

How To Optimize Second Chances For Healthy Relationships
Things to consider before you choose to reconcile
Couples getting back together: What kind of boundaries will you be setting to ensure your reconciliation goes smoothly?
Boundaries don't sound all that fun, but they are the same rules and regulations that will bring your relationship back together and stronger than ever.
Some boundaries for consideration when reconciling after divorce:
What are the chances of getting back together after divorce, and are you willing to accept those statistics/accept that things may not work out again?

Will you tell people that you're dating again?

What is the ultimate goal of getting back together? Are you

looking to remarry your ex

?

Are you going to be exclusively dating one another?

Are you willing to remove the issues that drove you apart (working too much, flirting with other people, misusing finances)

What do you plan on doing about toxic behaviors?

Are you both willing to go slow when reuniting after divorce?

Will you see a counselor?

How much time will you be spending together each week?

Are you getting back together for the right reasons (love, commitment, desire to be a unit)?
These are important questions to discuss with your ex before you dive into the world of marital reconciliation.
15 ways to reconcile after divorce
1. Decide to be different
Reconciling after divorce doesn't mean you continue where you left off in your marriage; it means starting over.
Once trust is gone, it's difficult to get it back – but it is worth every effort.
One study suggests that if a couple can heal from a betrayal, the trust they build afterward will be stronger than it was before the betrayal occurred.
In your new relationship, choose to be different. Choose to be honest with each other, to talk openly about your feelings, and to devote more time to each other.
2. Don't do it alone
The chances of getting back together after divorce are much higher when you include marriage therapy as part of your healing plan.
A therapist or counselor will be able to help guide you through the healing process.
During therapy, you will learn communication techniques and learn how to resolve conflict in a way that is healthy and productive.
A therapist can also help you decide whether or not it would be healthy to move forward romantically. They can pinpoint whether the marriage would be worth revisiting.
You can find a counselor in your area with this easy search tool.
3. Choose what and when to tell your children (if you have any)
Are you nervous to tell your children about your reconciling after divorce?
That's natural, and honestly, there are good reasons to keep your rekindled relationship to yourself.
The effects of divorce on children have been well researched.
A study published by Western Washington University revealed the children in single-parent families who tend to move a lot were more likely to drop out of school and become a teen parent.
Other impacts of divorce include behavioral problems, lower academic performance, and issues with depression.
After going through such a traumatic period, your children may be fragile.
Do not tell them about your reconciliation until you are positive that you are staying together.
When you do decide to tell them, decide together what to say and approach the subject as a family.
4. Open communication is key
A lack of communication is a big factor in growing apart in a marriage.
On the other hand, research shows that couples who communicate have happier and more positive relationships. This will heighten your chances of getting back together after divorce.
Communication will help you and your ex grow and understand each other better and contribute to positive reconciling after divorce.
Being honest about how you are feeling can also help small issues from snowballing out of control.
5. Pinpoint what went wrong and work on those issues
There are many reasons why your marriage may have ended. Now that you are back together, it's important to narrow down the issues that led to your separation.
Dig deep. Infidelity is a common reason why couples break up, but instead of focusing on the affair itself, get to the bottom of why you or your partner felt the need to step outside of the marriage.
Only when you know the real issues plaguing your past relationship can you start to implement real change.
6. Take things slowly
Just because you're thinking of reuniting after divorce doesn't mean you have to rush into things.
For all couples getting back together: Make your moves carefully.
Don't feel the need to share your finances, move back in together, or announce your reconciliation to the world.
Until you know where things are going, it's perfectly acceptable to keep your relationship private from friends and family.
7. Have a date night
Having a weekly date night is a great way to get to know each other from scratch.
The National Marriage Project studied various research and concluded that a regular date night could boost romantic love, heighten excitement, and make couples more likely to stay together.
When you go out on dates, pretend like it's the first time. Ask get-to-know-you questions and try and woo your spouse as if you've only just met.
8. Think outside the box
If you aren't comfortable going to therapy but still want some intervention to your marital reconciliation
Taking an online marriage course is a great way to reconnect with your ex and tackle the issues that once plagued your marriage.
The Save My Marriage course tackles such issues as:
Rebuilding trust

Improving marital communication

Recognizing unhealthy behaviors

Improving intimacy

Reconnecting as a couple
There are many lessons that can be learned from an online marriage course that makes reconciling after divorce much easier.
9. Choose to forgive
When reconciling after divorce, old issues are bound to come up. How you handle those issues will decide whether getting back together is going to be successful.
When you refuse to forgive your partner, you are essentially putting a wall between you. Research indicates the inability to forgive can also contribute to poor mental health.
Forgiveness takes strength, and you will need that strength to rebuild your broken marriage.
10. Look for the good in each other
Successful reconciling after divorce is all about growth.
If you think of something that you love about your partner, don't keep it to yourself! Studies show that parents who express gratitude experience a boost in relationship satisfaction, enhanced commitment, and greater intimacy.
Related Reading: 

Secrets to Marriage Satisfaction
11. Learn skills to improve your relationship
Think of the things that held you back in your marriage. What decisions could you have made to change things?
Self-expansion is an excellent way to boost your self-esteem and continue to grow as a person, partner, parent, and friend.
Also watch: Skills for healthy romantic relationships.

12. Leave the past behind you
If you want a successful divorce reconciliation, it's important to learn to let go.
Once you've worked past the issues that led to your divorce, try and leave the past where it belongs.
Dredging up old problems or throwing past betrayals in your partner's face is a sure-fire way to halt any progress you're making as a new couple.
13. Put off intimacy
Couples getting back together should remember that Oxytocin is a great love booster when trying to reconnect with your partner. Oxytocin increases trust between partners, may boost fidelity in men, and reduces stress.
But that doesn't mean you have to jump into bed together.
Having sex should be an expression of your love and commitment to each other, not something you do because it's familiar or exciting.
Oxytocin is released during sexual intimacy, but that isn't the only trigger for this love hormone.
Instead of being sexually intimate, choose other avenues of oxytocin-releasing intimacy, such as holding hands, embracing, and snuggling together.
14. Do something new together
The chances of getting back together after divorce will be higher if you devote quality time to your spouse.
Studies suggest that shared activities promote marital satisfaction. Doing something new with your spouse can make your relationship feel more exciting and bond you as a couple.
Couples who regularly spend quality time together are also happier and less stressed out than other partners.
15. Do it for the right reasons
If you're considering getting back with ex-husband after divorce, make sure you're doing it for the right reasons.
Reconciling after divorce strictly for your kids or out of a guilty conscience won't lead to success.
If you want to resume your romantic relationship with your ex, do it because you love them, see changes, and see a real future together.
Related Reading: 

How to Help Your Kids Through Marriage Separation
Takeaway
You didn't jump into a hasty divorce, so don't jump back into a relationship with your ex without giving it some serious thought.
Are you ready for the commitment that comes from getting back together with your ex? Do you want to heighten your chances of getting back together after divorce?
If your goal is reuniting after divorce, take comfort in the fact that it can be done! Many couples have successfully managed marriage reconciliation after divorce, and you can do it, too.
Communication is the key to a successful relationship, so learn to open up and express yourself. This is especially true for men who are getting back with ex-wife after divorce.
If you have children, make sure you consider their feelings before announcing that you're reconciling after divorce.
Issues that once plagued your marriage may still exist. Marriage therapy or an online marriage class will be beneficial for learning how to banish toxic habits and learn healthy new behaviors.
Couples getting back together can successfully reconcile if you're both willing to put in the blood, sweat, and tears – so to speak.
Share this article on
Want to have a happier, healthier marriage?
If you feel disconnected or frustrated about the state of your marriage but want to avoid separation and/or divorce, the marriage.com course meant for married couples is an excellent resource to help you overcome the most challenging aspects of being married.
More On This Topic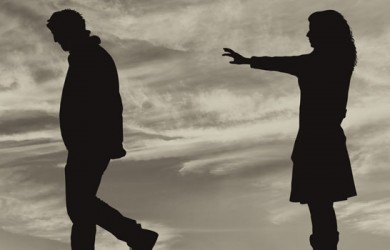 Recent Articles
You May Also Like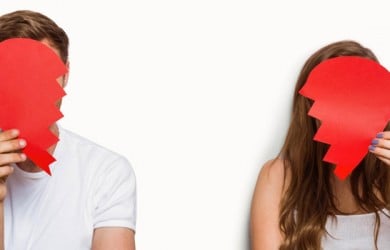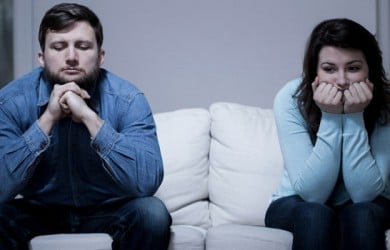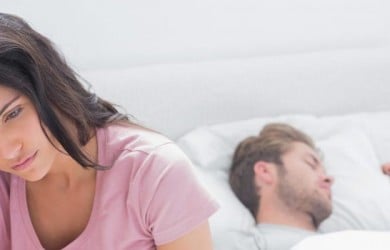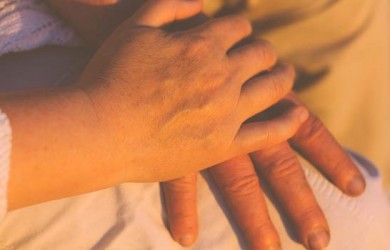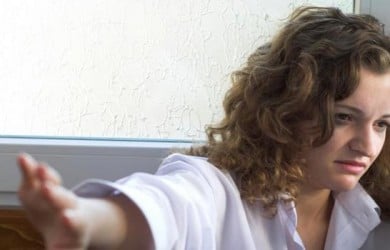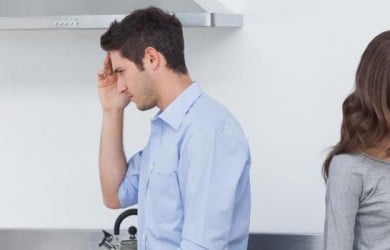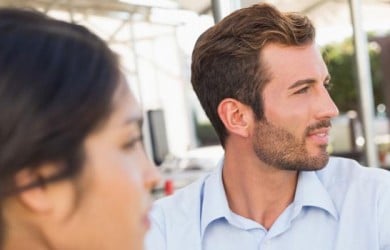 Popular Topics On Marriage Help