Essential Things to Consider Before You Remarry Your Ex
What are the important things to consider before you remarry your ex? After all, it's a rarity to want to remarry your ex.
Tell people you wish to remarry your ex, and they say, "You are making the same mistake twice."
That's what most people would think when you remarry your ex. That person is your ex for a reason and there are a lot of things to consider before remarrying your ex.
Divorce isn't a simple dispute among couples. Remarriage is not a joke, especially since it's not your first barbeque, and you should know better.
But, remarrying your ex or remarriage after divorce to the same person- that definitely sounds like a joke.
Everyone knows that marriage is harder than it looks. Especially, for someone who has been divorced at least once, you know it from your personal experience.
Some people find happiness with remarriage after divorce. But is it possible to remarry your ex and make it the second time around? Well, like everything else in marriage, it depends.
Pros and cons when remarrying your Ex
Like every other decision, there's a list of pros and cons to consider to find the choice that's best for you.
What's best for you might not be the right choice for everyone, it depends on what advantages you want with a second marriage and what disadvantages you can live with when remarrying your ex-spouse.
Here are some advantages and critical things to consider before remarrying your ex.
You have the same children
A modern family with children out of wedlock or from previous marriages is no longer frowned upon.
Assuming that you and your former spouse did not have any children before you married each other, you will have the same set of children when you remarry your ex.
It would make the children happy, especially if they are still young. When you want to remarry your ex, reconciling with each other can prevent or reduce the trauma on children from divorce.
You're aware of each other's past
A lot of people are sensitive when it comes to exes. Remarrying the same person removes this problem if you or your ex-spouse are part of this group.
If this is the cause of divorce the first time, you need to discuss first if it will be a problem again. Some marriages only last a few months, and going through the same thing over and over is not a good idea.
Recommended – Online Pre Marriage Course

You know each other's pet peeves
Marriages are sometimes ruined by small things. If we were married to each other before, then you know what makes your partner tick.
If this is the cause of the break-up, you can try it out by cohabitating first before formally remarrying the same person again.
Cohabitation between exes is not rare. That is assuming you are doing it for the purpose of reconciliation and not to piss each other off further.
If the latter turned out to be the case, then remarriage after divorce to the same person is going to be a mistake.
Minimal adjustment
Since you've married the person before, other factors such as their career, in-laws, diet restrictions, religious orientation, and sexual fetishes are already familiar to you.
If some of these are the reasons why you ended up divorcing as a couple, then you would have to accept those facts about them before you even consider to remarry to your ex.
The disadvantages of remarrying your Ex
Making the same mistakes again
Knowing the person is not always a good thing. There are things about your ex-spouse/partner that you absolutely cannot stand, which is why the marriage ended.
After being apart for a while, you find that you missed the good things about your ex, then after reconciliation, you remembered all the bad things about them.
You have to think long and hard if you can live with all the lousy stuff assuming your ex doesn't change. (They usually don't)
Partners were demonized by each side
If a marriage ended up in a divorce, it's natural that friends and family will take sides. During and right after the divorce, a lot of people will have their own negative opinion about the other party. If you remarry your ex after divorce, then those preconceived notions may cause them to lash out at both of you.
Family and friends may actively oppose the reconciliation, and if it still goes through, it may cause friction between the couple and the people around you.
The underlying problem is unsolved
There are several advantages of marrying the same person, but if the underlying problem is "forgiven," but not "resolved."
Such as, say, rampant infidelity or atrocious money management, then you are going to end up fighting and divorcing all over again.
Consider going through counseling first, before remarrying or even cohabitating with each other. Find the underlying problem of your marriage, resolve it, and re-establish your relationship slowly.
Lack of novelty – If you do end up marrying a person for a significant amount of time, you will love them for a lifetime. This is why some people divorced and remarried to the same person after time has passed.
But there are a lot of things that can overtake love. Boredom is one of them. The lack of novelty and variety in marriage is a problem for any long term relationship.
Marrying the same person lacks the adventure that most newlyweds are excited about, that is what keeps the fire going for the first few months and becomes the glue that makes a marriage last.
It obviously didn't work for you as a couple, it's not likely going to work the second time.
What we think
Marriage after divorce is not rare. A lot of divorcees and widowed people ended up going through another marriage after the first one ended. 6% remarry their ex.
Working through your relationship after marrying and divorcing the same person is a bit more complicated. The love is there, but there is also a bit of animosity towards each other.
Make sure to remember all the reasons why you broke up, One partner's reason for ending the marriage is not necessarily the same as the other party.
Lay all your cards on the table even before you restart your relationship again. Make sure to let each other know why the marriage ended in each point of view.
If you remarry your ex-husband or your ex-spouse after divorce without resolving each and every reason why you broke up in the first place, then it's going to be a disaster.
So, remember these crucial things to consider before remarrying your Ex. Good luck!
Also watch:

Share this article on
Want to have a happier, healthier marriage?
If you feel disconnected or frustrated about the state of your marriage but want to avoid separation and/or divorce, the marriage.com course meant for married couples is an excellent resource to help you overcome the most challenging aspects of being married.
Learn More On This Topic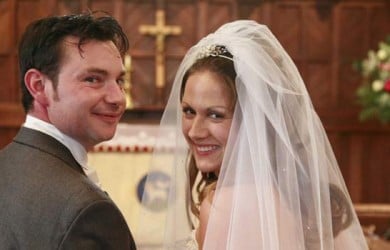 You May Also Like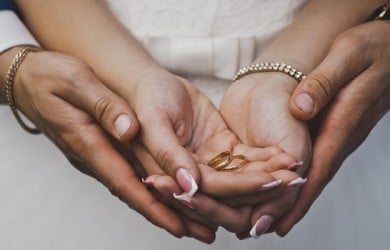 Popular Topics On Getting Married