15 Effective Ways of Coping With Divorce
Divorce is one of the most complex decisions of anyone's life. Not only does coping with divorce require a lot of time, effort and energy but it can also take a severe toll on your mental and physical health.
The thought of having to leave someone you once had been in love with is hard to digest. This can seriously affect your daily life, the way you think, keep you from being productive throughout the day, and overwhelm you with immense sadness and hurt.
Different stages of divorce and separation
People get into marriages with the mindset of staying married for the rest of their lives. It is no surprise then that people take a long time to recover from a divorce.
People go through different stages of grief and pain that happen in the process of surviving a divorce emotionally. Each stage is essential and helps process the emotions related to coping with divorce and moving on after divorce.
There are four stages of divorce that cover a range of emotions like shock, depression, anxiety, rage, resignation and acceptance. To learn in detail about the four stages of divorce, you can click here.
Why is divorce difficult?
Most people going through a divorce are often trying to process various emotions. It is challenging for most people to deal with divorce stress as it is a huge change, and it makes you feel like you have failed at marriage.
When struggling with divorce, there are emotional, financial and social ramifications to the decision. All of these combine to make how to get through a divorce a difficult question to answer.
Understand all the reasons why coping with divorce is extremely difficult here. Get to know how each impacts the emotions during divorce to make a decision that you won't regret.
Related Reading

: 

Divorce Is Hard- Understanding and Accepting the Facts
15 ways for coping with divorce
According to recent studies, almost 50% of all marriages end in divorce. This means more and more people require ways to help them overcome and move past this painful period.
Listed down below are some practical ways on how to handle divorce. If you are going through a similar phase, try to put these steps into practice:
1. Acceptance, not denial
Divorce is a hard pill that you may have to swallow, whether you want to or not. When the divorce is happening, denial only makes dealing with divorce anxiety more painful in the long run.
Accepting divorce will make you sad, confused and frustrated, but it is the bitter truth. The quicker you accept it, the better you will feel. Gradually, the divorce depression will also begin to fade away, and you will see why the divorce had become vital for you and your ex.
2. It is okay to grieve
Healing from divorce is never easy because this separation comes in waves of grief from the loss of love, companionship, shared experiences, hopes, plans, and intellectual, emotional, and financial support.
Such loss may make a person succumb to the grief but remember – grieving after divorce or breakup is essential to healing from the loss.
3. Be easy on yourself
It is okay if you feel low and do not wish to engage in the daily activities of life when you are dealing with divorce anxiety.
Take a break and clear out your thoughts. Do not overwork yourself or force yourself to do things you simply don't want to. It is okay if you are less productive at work but keep in mind not to make it a habit.
4. Talk about your feelings
Avoid being alone during this time. Talk to your friends and family and share what you are feeling.
Share your feelings with the people you trust or find people you can talk to about your feelings. Sharing your feelings would help you heal as you understand that you are not the only one feeling this pain.
You can even join a support group to be among people from a similar situation. Don't isolate yourself as this will only affect you negatively. It is okay to reach out for help in tough times.
5. Stay away from the power struggle
After your divorce, there would always be times when you would find yourself in a power struggle with your ex, just the way you used to when you were together.
Avoiding arguments and power struggles with your ex are essential for moving from that relationship. Even though standing your ground for what you want is essential, you need to keep a check on your emotions and not let them cloud your judgment.
Unresolved feelings cause a power struggle after a separation that either you, your partner, or both of you carry.
Breathe, calm your mind, and remember that you are not together anymore and you can let go of the hurt. Try to reframe your anger by acknowledging the hurt and looking for a way to deal with it constructively.
Related Reading: 

How Couples Can Diffuse Power Struggles
6. Take care of yourself
When wondering how to handle a divorce, you must keep yourself mentally and physically in the optimal state.
Keep your mental and emotional health in check. Make time to exercise, eat well, go out, pamper yourself.
Do not resort to alcohol, drugs, or cigarettes to cope, as this will only make things much worse for you. Furthermore, think positively! Remind yourself that things are the way they are just for the time being and they will eventually get better.
Research shows that divorce and the psychosocial stress associated with it have been linked to increased mental illness and morbidity cases.
Your emotions would get the best of you at times but do not fall into a cycle of regret. Instead, look forward to what you can do to make your life better.
7. Explore new experiences and interests
Post-divorce can be a great time for you to invest time in activities that you enjoy. You can reconnect with your passion or try new experiences.
Maybe go to a dance class or learn to play the piano, volunteer and take up new hobbies. Meet new people to help you forget the bad days and stock up on better memories.
8. Talk, listen and reassure your children
You might have children with your ex-spouse. As hard as divorce has been for you, it might be equally as difficult for your children. Research has seen that divorce impacts children in a significant way.
They might be going through a lot as they watch their family break up, their parents seeking a divorce, and having to choose between living with either of the parents.
Make sure that they know it is not their fault, ease their concerns, and be direct with your responses. Moreover, ensure that your children know that they can rely on you all the time and you will love and support them through anything.
9. Maintain a routine
Keeping to a healthy daily routine is one of the best ways of coping with divorce.
Carry on your daily activities and ensure that your children follow the same routine. Keep the daily and weekly routines as stable as you can. Moreover, it may also help if you work out an arrangement with your ex for your children.
Research has shown the advantages of maintaining a routine as being helpful for people, physically and emotionally. It can help give you a healthy structure when figuring out life after divorce.
10. Focus on moving on
One of the most elaborate stages of a divorce or breakup is to dwell on past feelings and emotions. During this time you over-analyze every essential memory of your past relationship.
Living in the past drifts you away from the end goal of moving on in your life. Even though reflecting on your past relationship is very important, you need to learn to take steps towards moving on with your life.
11. Appreciate the positives
Being able to appreciate the relationship for what it was and saying goodbye to it will be beneficial in the long run. You can move forward into future relationships without any regrets or damage from the past.
The marriage or its breakup gives you insights into your strengths and weaknesses. The divorce can also teach you all the things you have going for you. If you can see the positives in the situation, you are taking steps towards moving on.
12. No hasty decisions
While you are coping with divorce, you might be tempted to make rash and unwise decisions. It may be your way of proving a point to yourself or your ex or other people in your life. But this is a futile gesture in the long run.
Hasty decisions taken at this time can become the cause for regret later. So, give yourself more time before making any big decisions and think before doing something.
Related Reading

: 

25 Best Divorce Tips to Help You Make Good Decisions About the Future
13. Celebrate the small victories
Coping with divorce is a demanding and challenging task. So, celebrate every little step you can take towards moving on.
The anxiety after divorce can make us extremely tough on ourselves. But celebrating the little victories will give you the motivation to keep going on. It helps you in maintaining a hopeful and positive outlook.
To learn more about celebrating small wins as a recipe for success, watch this video:

14. Unlearn expectations
A big part of the experience of divorce is coming to terms with the societal and personal expectations about marriage. You will have to unlearn the notion that a divorce is a marker of personal failure and shortcomings.
15. Consult an expert
If you are dealing with divorce anxiety and can't see a way out, you should consult a therapist. They will be able to guide and help you through difficult times.
A licensed therapist can help you figure out how to get your life back on track and move on from the negative emotions associated with the divorce.
Related Reading: 

How to Find the Best Therapist- Expert Roundup
How long does it take to cope with divorce?
There is no set timeframe for people to recover from a divorce, as every situation and person is different. Your feelings are involved, and no exact science can predict when you might be ready to move on.
Some of the things that determine how long it would take for you to recover from the emotional toll of coping with divorce are:
How long were you together with your ex?

Who ended the marriage?

Was the divorce a surprise?

Do you have children?

How emotionally invested were you in the marriage at the time of divorce?

How much emotional support do you have outside the marriage?
Ending a relationship can be a long process, and there can be a lot of emotional baggage or emotional stages of divorce to work through.
When coping with divorce, focus on getting better, not the time it takes to get you there. You can put unnecessary pressure on yourself and end up making the situation worse for yourself.
How do you behave after a divorce?
No matter how just or unjust the reason might have been for the divorce, it changes the way you view the world, as something so sacred and treasured is now tainted with lies, deceit, or incompatibility.
It may emotionally affect you deeply, making you act out in ways that are not reflective of your normal self. You might even be dealing with divorce anxiety or anxiety after divorce, along with depression.
However, the important things to remember when coping with divorce are respecting your emotions and taking time to explore them, not putting yourself through any rigorous regime of self-doubt and self-loathing.
When coping with divorce, try to give yourself a break and look for new possibilities and make sure that you take care of yourself both emotionally and physically.
Treat yourself with kindness, empathy and patience. Don't judge yourself harshly at this point. And ultimately, be a friend to yourself and treat yourself the way you would treat a friend who was dealing with being divorced.
Related Reading

: 

Life After Divorce:25 Ways To Recover Your Life
Conclusion
Divorce is a part of many people's lives, yet it is difficult for many people to deal with its emotional, familial, and societal ramifications.
Divorce marks a significant change in life and the steps mentioned here can help you deal with it more healthily. These help you give yourself a chance to patiently deal with the situation while allowing yourself the chance to grieve and move on with a positive attitude.

Share this article on
Want to have a happier, healthier marriage?
If you feel disconnected or frustrated about the state of your marriage but want to avoid separation and/or divorce, the marriage.com course meant for married couples is an excellent resource to help you overcome the most challenging aspects of being married.
More On This Topic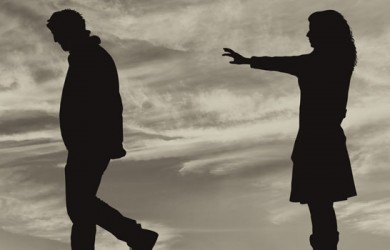 Recent Articles
You May Also Like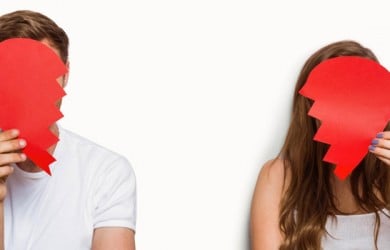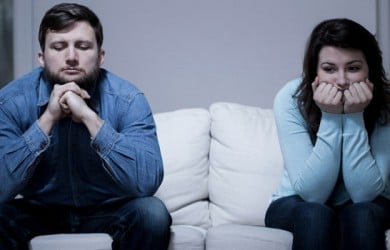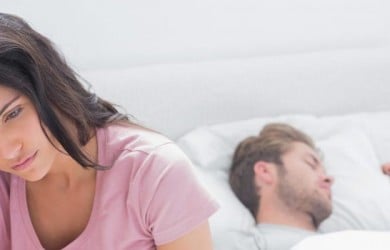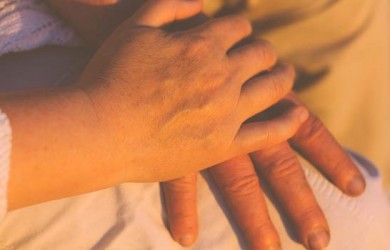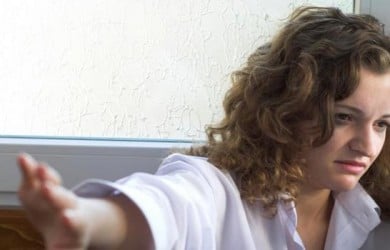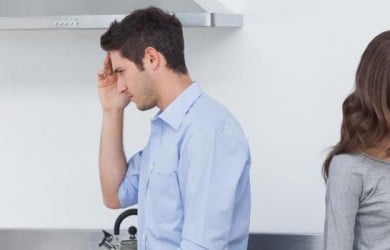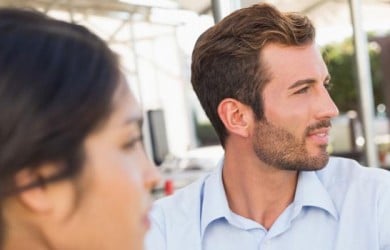 Popular Topics On Marriage Help