How to Overcome Divorce Depression
Couples are in high spirits while walking down the aisle and saying marriage vows while standing by the altar.
It is incredibly disheartening when a beautiful marriage comes crumbling down to the brink of separation, and a couple is forced to think of ways on how to overcome divorce depression.
When two people are in love, they feel at the top of the world. Their life revolves around the person they love, and their individuality takes a back seat to a great extent when they get married.
Some people get severely depressed after a breakup as they feel that the best part of their life has gone missing, which is never going to come back.
The severity of depression can be a lot higher in the case of a divorce where you initiate it or not. Divorce indicates that the joy of being together, sharing stuff, and living life has officially come to an end.
How to get over a divorce and depression
Divorce is a messy business, and you can get bogged down with the constant thought of how to overcome divorce depression. Unfortunately, more than half of the married couples eventually end up splitting up.
That's a significant number of adults who could potentially suffer divorce depression because of their failed relationship.
However, not everyone who goes through divorce suffers from depression — those who do also have varying degrees of anxiety. There are even some who can hide it well in public but are privately suffering.
So, when the nudging thought of how to overcome divorce depression is bothering way too much, you need to remind yourself that there's no standard when it comes to coping with depression after a divorce.
We have to accept that anyone going through divorce sadness is most likely suffering from it.
Related Reading: Dealing with Divorce: How to Manage Life Without Stress
Hazards of a manic depressive
A lot of people understand depression, but do not give a serious thought on how to overcome divorce depression. After all, it is normal for anyone who suffered a life-changing event to be depressed after a divorce.
A lot of people also were able to overcome it and live long and happy lives. But some go off the deep end. The same is true for depression after a divorce.
Hopelessness – People who are not able to overcome depression fall into despair. They give up on life entirely but are not willing to kill themselves.
They become antisocial and neglect their hygiene and physical health. They no longer have any hopes and dreams but continue to live in misery.
A lot of people go through this phase for several years and find an epiphany. They rebuild their lives and become productive members of society.
However, regardless of their previous achievement and innate talent. It is unlikely that a person who went through such a cycle can maximize their potential in their lifetime.
People who fall into such a severe depression during a divorce or after a divorce to exhibit one or more of these symptoms.
Suicide – Suicidal thoughts are only a symptom of depression, but it is the most dangerous one. Acting on suicidal thoughts leads to death.
Once you are dead, there's no hope for anything else. A lot of people can commit suicide in the first attempt.
If you feel that you have arrived at an impasse after ruminating over how to overcome divorce depression, and you get suicidal thoughts, reach out for help right away. You can get people you know and trust, such as family and friends, to help you and keep you company.
Some volunteers are willing to lend a hand, and they are only a phone call away.
Destructive behavior – Hopelessness leads to self-destructive behavior. But sometimes it also leads to a vengeful and maniacal personality.
This type of person seeks death but wishes to bring others down with him in their new twisted version of life goals. There is no shortage of examples when it comes to crimes of passion.
In the first two cases, the depressed individual does damage to himself and indirectly hurts people that care for them. People with destructive behavior will manifest violent tendencies and may harm innocent people.
So you have to think about how to overcome divorce depression, or you might end up harming someone and regret it for the rest of your life.
Overcoming depression after a divorce
This blog post started to mention what happens if someone with depression continues down the path to better understand the solution for how to overcome divorce depression.
All three are just manifestations of severe depression. It is the future waiting for any depressed individual.
The problem here is because they no longer care about themselves or the world they live in; it is hard to pull them away from it. An average person would never want to walk those paths willingly.
It doesn't talk about how to handle a divorce. But the signs of depression after a break up are just symptoms, not the disease.
So, in order to tackle the lingering question, how to overcome divorce depression, it is crucial to attack the root of the problem and not deal with the symptoms. The Law is set up in a way that deals only with the aftermath of the symptoms.
There is only one way to get through divorce and sadness.
Keep on living!
The solution to how to overcome divorce depression is no magic. It is a continuous process of improving yourself and moving up the ladder. One thing divorce gives you is a lot of time for yourself.
So use that time to do all the things you always wanted to but couldn't because married life was in the way. It's a lifetime opportunity, besides you can still get married again.
If you or someone you love is unable to cope with depression from divorce in spite of all your help, it is best to enter a form of after divorce counseling or post-divorce therapy.
People suffering from severe depression after a divorce want to be alone, but ironically, they are already very lonely. So, it's best to have someone to be there — a loved one and a professional to support them while they get back on their feet.
So, still, wondering how to overcome divorce depression?
Take it one day at a time and live a better life than before. Have a worthwhile goal and reach for it.
Related Reading: 8 Effective Ways to Handle and Cope with Divorce
Share this article on
Want to have a happier, healthier marriage?
If you feel disconnected or frustrated about the state of your marriage but want to avoid separation and/or divorce, the marriage.com course meant for married couples is an excellent resource to help you overcome the most challenging aspects of being married.
You May Also Like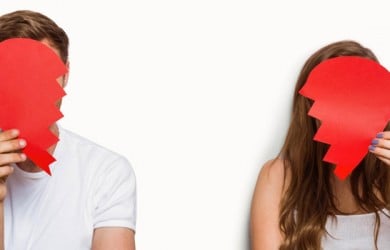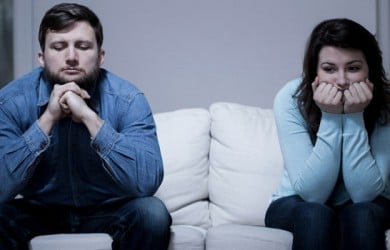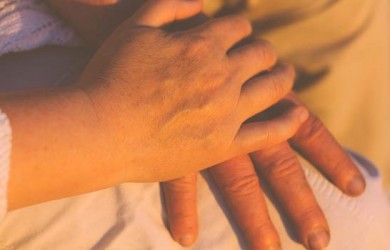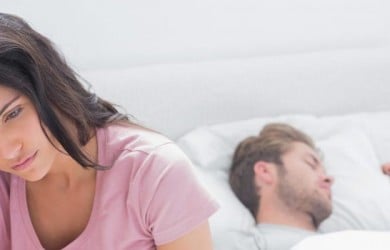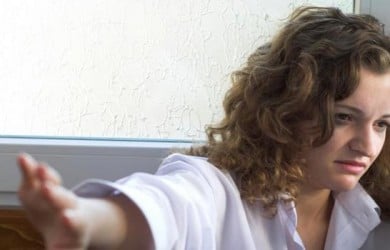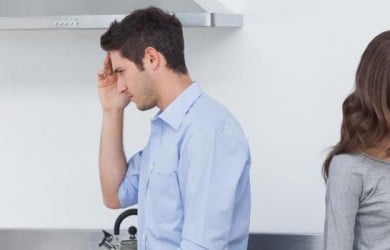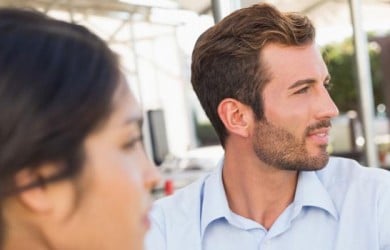 Popular Topics On Marriage Help