What if I Don't Want a Divorce? 10 Things You Can Do
It can be numbing when a spouse verbalizes the words you have probably anticipated in the back of your mind for a while but still weren't prepared for – they want to divorce. Even if you knew the marriage had significant problems, calling it quits didn't seem like the best answer for you.
You might believe the relationship is salvageable, willing to take any steps necessary to stave off the unthinkable and spare the union with an immediate, "I don't want a divorce." Prepare yourself for the undoubted comeback from a spouse who feels divorce is the only answer that they are now done with.
Instead of reacting at that moment where you each feel vulnerable, hurt, and could speak from a layer of defensiveness, wait until you can constructively look at potential options. It's wise to take time and put deep thought into how the two of you got here.
What actions were the catalyst from repeated and extensive attempts to resolve the same issues? Was each person actively listening (and hearing) when concerns were brought to light? Or did things get overlooked? And are you the one who will need to make the changes? Probably, yes, and we'll find out why.
Related Reading: 

My Husband Wants a Divorce, How Do I Stop Him
10 Tips for spouses who don't want the divorce
It could seem as though, single-handedly being the one to make the repairs since "I don't want a divorce" isn't ideally the method for handling problems in a partnership. Often, when trouble arises, the consensus is it takes both people in the relationship to either make it work or cause it to fail.
Unfortunately, at this stage, in a disadvantaged position, it's essential to be open to making improvements in yourself, especially if these will be positive changes for you personally.
When considering what if one spouse doesn't want a divorce, it needs to be understood, partners who indicate they want a divorce are in some cases unsure if that's sincerely a step they want to take.
Sometimes, mates are at their wit's end, especially if there's a situation of specific addictions, possibly an affair, or other severe situations.
Seeking treatment or counseling for these problems are proactive steps for you to take, but repairing damages can take a substantial amount of time, and developing renewed trust will be tricky, if possible at all.
While it's crucial for you to make these vital changes and come out as a healthy version of yourself, you might have to contend with the fact that your partner may not be able to satisfy your declaration of "I don't want a divorce."
Some things you can try if your spouse wants a divorce and you don't:
1. Put on a brave face showing you can confidently move forward
If you make the necessary changes, put in the hard work, and come out healthy, take that as a personal accomplishment, something you did for self-improvement, a life change. If your spouse wants to accept you now that you have overcome some tough challenges, that's their decision.
The confidence and self-esteem that you exude is an attractive quality for any person. Often partners are drawn to these traits. Whether or not the spouse pursues the divorce, it's essential that you commit to happiness within yourself first and then attempt to renew trust and share your achievements.
2. Answer questions and concerns that your partner might have
If you say, "I don't want a divorce," it's vital to let your partner know that you'll do whatever you need to salvage the union.
There might need to be countless discussions that you will need to withstand questioning and patiently respond to concerns. These are times when active listening needs the practice to show that you hear what the other person has to say, and it matters.
3. Don't become emotional
When approached by your spouse with the news that they want a divorce, it's not the time to fall apart, become enraged, or act out of emotion.
If you find that you can't respond without reacting, it's better to excuse yourself until it's possible to discuss the best version of yourself.
In this situation, you can show maturity, discuss why you feel the marriage is salvageable and how you believe that is achievable. Your mate will take cues from your attitude and perhaps consider waiting to file until they see attempts to make legitimate changes.
Your partner might make strides to help, depending on the situation. Perhaps when dealing with an addiction scenario. It's essential to deny the help and make the effort to be independent with your challenges, not just for your relationship but for you as a person.
4. Respect the situation, the person, and yourself
There's no place for disrespect in the situation nor towards your spouse when your spouse wants a divorce, and you don't. You love this person and have indicated in no uncertain terms to them, "I don't want a divorce," so to be in any way vengeful or rude is out of place.
Plus, most certainly, maintain a sense of decorum and respect for yourself.
While you might have some work to do, that doesn't mean the other person is free of their issues. You're merely the one who doesn't want to give up so quickly.
5. Don't participate in arguing
If you see that an argument is about to start, you might need to walk away from the discussion. If you have a spouse who accuses you of running away from deep conversations, it's vital to stand your ground.
Explain in a civil way that you won't participate in an argument, but it appears that's the way the discussions tend to lead. When your mate can maintain a point of pleasantry with the conversation, you'll stick around and discuss whatever topic is at hand.
6. Seek guidance
When you let your spouse know, "I don't want a divorce," approach them with the idea of couple's counseling, perhaps seeing a marriage therapist for methods on how to stop a divorce you don't want.
Not everyone is keen on therapy but might be willing to indulge in self-help books where you can go through some guidelines together or even self-improvement journals. If nothing more, these will begin some deep conversations between the two of you.
7. Allow some space
Once it's out in the open that there is the potential for a divorce, give your spouse space. Don't ask typical questions on schedule or where they might have been if they come home a little bit late.
In some cases, your partner might be having conversations with friends trying to make sense of their thoughts. It's good to give the person a little more space to decide what to do when pondering what happens when one spouse doesn't want a divorce. Take some time and space for yourself as well.
To understand the importance of space in relationships and life, watch this video.

8. It's wise to stay busy
Don't stop living your regular life; perhaps add in a few activities or hobbies to keep your mind busy in coping with a divorce when you don't want it.
You can attempt to invite your mate but don't want to give off a negative vibe if the invitation gets turned down. Continue with the plans with a friend or family member instead.
9. Maintain yourself as you always have
"I don't want a divorce," but your spouse might. That can translate into depression or make you feel a lower sense of self-esteem. Your hygiene and appearance are vital components to self-care and nurturing, equating to a state of overall wellness.
Without these, you'll only feel worse. You can also come across as unappealing to your partner. Showering and just being hygienic each day will make you feel energized and ready for the world, regardless of how things turn out with the marriage.
10. Allow yourself to be content
This goes hand-in-hand with self-care. It's okay to be joyful and upbeat on occasion, even with the state of your marriage. In reality, your mood will fluctuate, but it's okay to let your spouse see that you're living your life and you do have some good days.
Perhaps you learned you have to get over a divorce you didn't want. With challenging times, you'll want to speak with someone about what you're feeling but not your partner. Talk with a counselor or a therapist as much as possible.
Related Reading: 

Can You Refuse To Get Divorced
What if one spouse doesn't want a divorce; is it still possible?
Divorce is not easy for anyone, but it's especially tough if one person doesn't want it. Many people question can you divorce if your partner doesn't want to, and you absolutely can.
In the United States, no couple is forced to remain in a marriage if one no longer wants to be a part of the union. Still, it complicates the process significantly when divorce gets contested.
Partners also have to follow the legal processes for the divorce adequately, or a judge has the authority to deny it, creating a need for the couple to begin again. That means research to ensure you know what exact steps to take and retain the best legal counsel to guide you through the process.
Related Reading: 

My Wife Wants a Divorce: Here's How to Win Her Back
Final thoughts
Everyone can afford to make a few positive changes. Whether it affects the status of a divorce will be determined by those involved. Undoubtedly, some of these traits or behaviors might have been problematic for other partnerships, but you didn't realize.
The ability to maneuver through these for the betterment of self can enhance communication and connections with romantic mates into the future, and that might mean your current spouse.
If you do go through with the divorce, you might wonder how to get over a divorce you didn't want, but you need to understand that the ship might have sailed, and only for the better.
Share this article on
Want to have a happier, healthier marriage?
If you feel disconnected or frustrated about the state of your marriage but want to avoid separation and/or divorce, the marriage.com course meant for married couples is an excellent resource to help you overcome the most challenging aspects of being married.
More On This Topic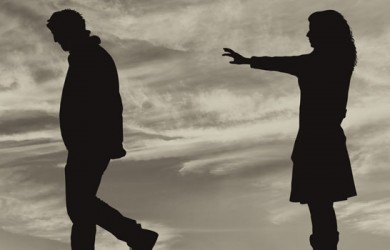 Recent Articles
You May Also Like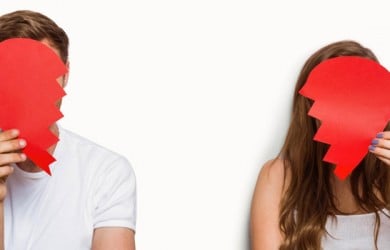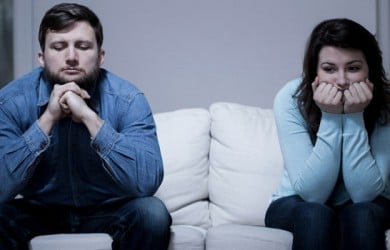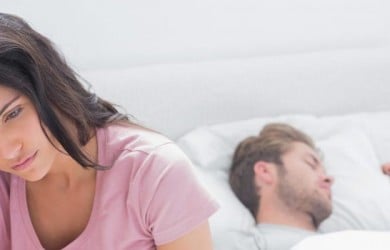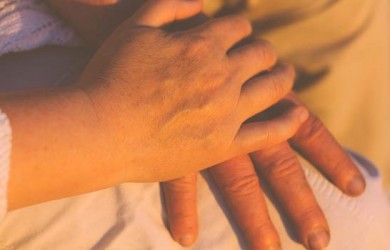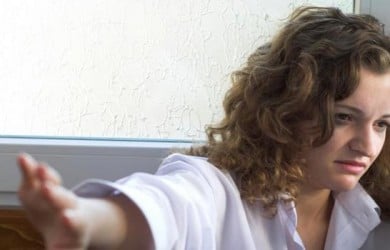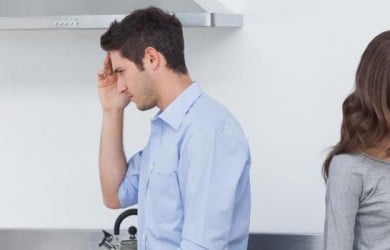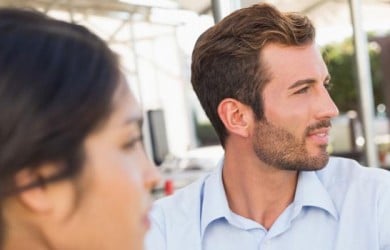 Popular Topics On Marriage Help