7 Reasons Not to Get a Divorce and Save Your Marriage
To divorce or not to divorce? Such a tough question.
You may consider divorce if communication is lacking, disagreements are often, or you feel generally disconnected from your partner. These things are perfectly valid reasons to consider divorce, but if both partners are willing to do the work you may decide not to get a divorce.
If your partner breaks a key tenet of your relationship, chooses to leave, becomes abusive, or engages in activities that make you feel unsafe, divorce is important!
Are you lingering with the decision to divorce or not?
You may be thinking about divorce and how to work through them if divorce is not the answer. Here are 7 reasons not to get divorced.
1. If all you do is fight
Do you feel like all you do is fight about everything? The fights may not even be that big, but lots of small arguments still add up.
Yet, why divorce is not the answer?
You might believe that all this fighting means you two don't love one another anymore.
Although that could be true, it is also possible you're stuck in argumentative habits and that is the reason why not to get divorced or take any hasty decision.
The more you argue, the more you will continue to argue because it's become "normal" and habitual. It is likely you argue because you care and caring could be a reason not to get a divorce.
Try this: Practice taking the opposite action before or during a fight. For example, if you normally angrily call your partner at work when they've done something that frustrates you, put down your phone and walk away. It may feel uncomfortable because your habit is to call. But, by disrupting the pattern you will slowly start to change the cycle of fighting you're stuck in!
If you want more on handling arguments, try this perspective gaining exercise, too.
2. If you don't connect anymore
I hear this one often. It's heartbreaking when you feel like you don't connect to the person you love most.
Life gets in the way. You may let jobs and responsibilities take priority over your partner and then realize you have grown apart.
Rebuilding connection is possible though! If both partners are willing to get creative and put in some work, you can find one another again. This doesn't have to lead to divorce.
Try this: Get to know your partner again and bring back some of the curiosity you had when you were first getting to know one another.
Set aside some time to reconnect with your partner by asking creative questions about them. Share a unique childhood memory, a silly story, or a crazy dream. If you can rebuild this connection, you may decide not to get a divorce.
3. If you don't communicate
Communication is probably the single most important thing in a relationship, and yet we pay so little attention to doing it well.
Communication is meant to be a two-way street, where both partners listen and speak. However, as your relationship ages, you may stop being intentional about your communication and instead get passive.
You kind of listen to your partner. But really, you're just listening for the part of the conversation that impacts you.
You stop connecting with what your partner is saying, how they're saying it and what is really underneath the words.
You end up talking at one another instead of talking with them.
Try this: Work on your active listening skills. Paraphrase, ask meaningful questions, stay engaged, avoid judgment, or giving advice. Let your partner know you are really there to listen intently.
Take turns being active listeners and notice how much more you hear!
Understanding your partner better can help you decide to divorce or not and may change your mind on giving up on your marriage.
4. If you aren't interested in the same things
When dating, you look for a partner that enjoys the same kinds of activities that you do. You may want someone who enjoys nature, art, or physical activity. That common interest initially draws you together.
Fast forward into your marriage and maybe you two have stopped enjoying the same activities that once brought you together.
You may find you want to do different things and it is getting harder to find things you enjoy doing together. You may start to believe this divergence in hobbies and interests means you two aren't a good match anymore.
However, keep the relationship fresh by practicing acceptance. Once you follow the virtue, it will help you with the reasons why not to get a divorce.
But, this doesn't need to be the truth!
Try this: Make space for each of you to explore your individual passions and hobbies, and dedicate time to connect together as well. You don't have to do everything together to have a strong and healthy marriage; in fact, the opposite is true!
Try connecting together over things you both normally do, like eating a meal or washing the dishes. By rebuilding in the habit of spending time together you will realize the time you spend is more important than the way it is spent.
5. If you're only together for your kids
If you have children, you may find yourself telling this story.
You and your partner have grown apart, and you're in a parenting marriage. You may still love one another, but the glue that keeps you together now feels like it is your children and nothing else.
Try this: Practice noticing what's important to you about your partner in their roles as spouse, parent, team member, etc. See your partner for everything they are instead of who they used to be.
Every new phase in your marriage changes who you two are in relationship to one another, but it doesn't mean you two aren't meant to be.
Fall in love with your spouse as a father, husband, and dedicated worker. Try to see your spouse for who he or she is right now. Who knows, you may fall in love with your partner in a whole new way and decide divorce is not the answer!
6. If you want more freedom
Feeling stuck or locked down in a relationship is tough. You may blame your partner or marriage for your lack of freedom and fun.
It's important to remember that your partner doesn't make your choices for you. You do.
You choose how to prioritize your time and what to spend it on. Take this as your responsibility and as the reason for not to get a divorce. Avoid the blame game.
If you feel like you're neglecting some of the things that make your life fulfilling, it's up to you to make them happen again!
Try this: Communicate to your partner that you'd like to spend more time doing some of the things you enjoy. Listen to your partner's needs and wishes. Block some time each week for these things and make them happen.
When you are happier and more fulfilled individually, you can bring that energy back to your marriage. You may find you feel freer and more connected to your partner all at the same time.
7. If intimacy is dead
Being intimate with your spouse is one of the great perks of marriage. When you first meet, you have passion and chemistry and spark. Sex is exciting and fun, and you crave that deeper intimacy that only comes with really loving someone.
As time goes by, sex and intimacy can be the things you let go of first. Other things get in the way, you get out of sync with your partner and fall out of the habit of intimacy and into the habit of neglect.
You may start telling yourself your partner doesn't find you attractive anymore, and you may start to believe it. This can lead to a habit of resentment, avoiding intimacy, and a lack of spark.
But, why not to divorce?
Because you can absolutely reignite the flame! Intimacy doesn't need to be the final straw. It should be a part of the relationship and the reason for not giving up on marriage.
Try this: Rebuild good intimacy and sexual habits. Hold hands, hug, kiss, touch one another while walking by. These small physical connections can help to rebuild bigger ones.
Have sex regularly even if you don't feel like it at first. You need to break the current habits of avoidance and rebuild the patterns of connection. Show up for sex often, and make it happen!
Watch this video from Psychotherapist Esther Perel on rekindling sex and intimacy in your marriage for more inspiration. She explains how desire acts as an ingredient to bring back the flame.
Remember, all relationships take work. If you're seriously considering divorce, what do you have to lose by trying these tips and tools before you call it quits?
Some other helpful options include seeing a marriage counselor or therapist help you and your partner work through these issues together. We also have some great tools here at marriage.com that can help strengthen your relationship, too!
Share this article on
Want to have a happier, healthier marriage?
If you feel disconnected or frustrated about the state of your marriage but want to avoid separation and/or divorce, the marriage.com course meant for married couples is an excellent resource to help you overcome the most challenging aspects of being married.
Learn More On This Topic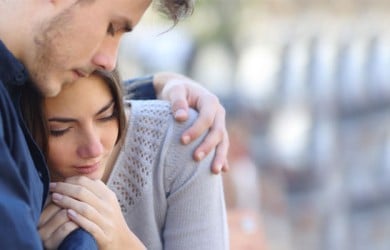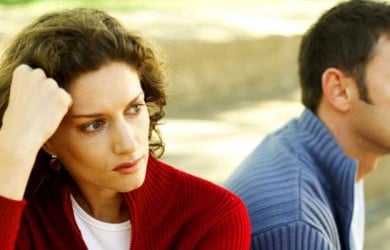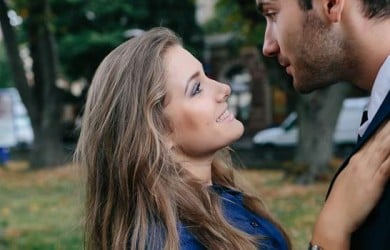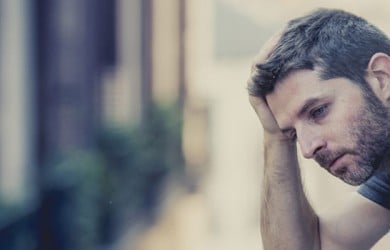 You May Also Like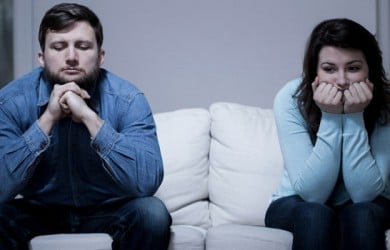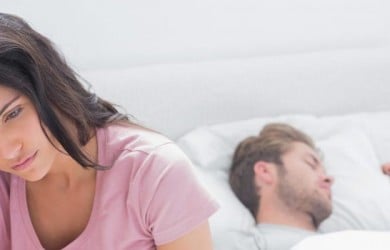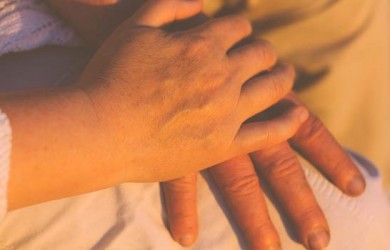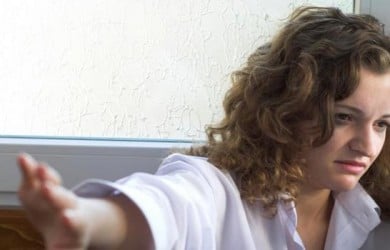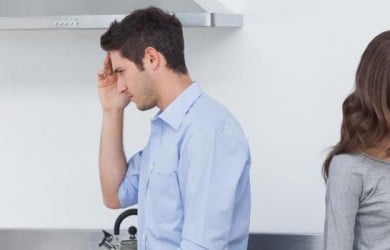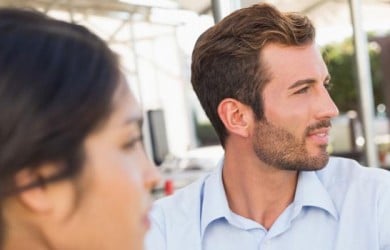 Popular Topics On Marriage Help