10 Effective Marriage Communication Exercises for Couples
What is effective communication in marriage?
Communication is the key to a happy and prosperous relationship. It is a very important part, especially where love is involved.
It is the act of conveying meanings from one entity or group to another through the use of mutually understood signs, symbols, and semiotic rules.
Effective communication is a process of exchanging ideas, thoughts, knowledge, and information such that the purpose or intention is fulfilled in the best possible manner.
Communication lets two people come together and open up about their realities. It increases intimacy and allows couples to pour their hearts out without the fear of being judged.
Research has shown that couples who communicate effectively have much longer and happy marriages as compared to those couples who don't communicate.
Communication makes things easier because there are fewer secrets and more trust. If you can openly talk about anything, there wouldn't be the need to hide it. Thus there would be lesser problems.
Importance of communication exercises for couples
We cannot deny the fact that with time communication tends to decrease. There might be a shortage of topics to talk about daily, and conversations can get monotonous.
A reminder of how to communicate in the right way can help you keep the lines of communication straight even after thirty years of marriage.
Marriage communication exercises are very common and have helped a lot of people to converse better daily.
These marriage or relationship communication exercises help you communicate naturally and in flow with your partner. We have compiled a list of communication exercises that might be helpful, so do give them a read.
1. Positive language
People tend to take things said in a positive language and tone more serious than the one said in a negative language or tone. A study confirmed that what you say is not the only thing that matters, it's very important how you say it.
Keeping your tone and language positive is a very effective marriage communication exercise.
Constant use of negative language can make your partner feel attacked and accused. The best way to eliminate this negativity from your relationship is to say the negative thing in the most positive manner possible.
This may sound confusing, but it is not.
For instance, if you feel the green-colored shirt doesn't suit your partner, then rather than saying 'I don't like your shirt,' you should say 'I think the black one looks much better on you.'
2. Feeling blank
A lot of people complain that they sometimes have difficulty explaining themselves to their partners. They usually give the excuse of 'feeling blank.'
When situations like these occur, it is recommended to read aloud different scenarios, for instance, 'When you don't like my food' 'When you come home late' 'When you play with the kids' and then continue by saying 'I feel ___.'
The blank is supposed to have the emotion you feel at that particular time. This is one of the most impactful couples communication exercises that could be used in the relationship as a communication strengthener.
3. Prediction method
Another effective marriage communication exercise is the prediction method.
This method states that couples tend to overestimate the possibility of how they would react to a particular situation in contrast with how their partner would react to a particular situation.
You can restrict yourself from making assumptions by noting down a few different situations and predicting how your partner would react.
This makes room for discussion regarding feelings, problems that could arise in the future, mistrust, etc.
4. Communicating with your eyes
This is a nonverbal exercise zeroing in exclusively on an eye to eye connection.
In this activity, the couple sits across each other in a peaceful setting, allowing them to relax.
The two then maintain eye contact for five minutes, without breaking or turning away. During this time, the couple must allow their innermost feelings and emotions to surface.
After five minutes, couples should talk about their experience, how and what they felt, and try to put into words the sensations that they felt.
After learning about each other experiences, the couple should allow themselves a chance to think about what their partner shared and evaluate their relationship and how well they were able to pick up on the non-verbal cues and gestures.
Also watch: Couples stare at each other for 4 minutes straight.
5. Three and three exercise
This marriage communication exercise is very simple yet very effective. You and your partner will have to sit separately in a quiet place with a piece of paper and a pen.
Now you are supposed to write the right three things that you love about your partner and three things that you don't like about your partner.
This list will then be presented in front of each other in a neutral setting. You both need to talk about each thing written and discuss it calmly.
Neither of you should feel offended or distressed while talking about the list. Take the things that your partner doesn't like about you in good spirits and try to change that eventually.
6. Use 'I' statements
Finger-pointing, criticizing, blaming, and shaming are the classic methods couples attempt to use to interact with one another.
Unfortunately, these tactics do not bring them closer or help them connect with your partner. These choices lead to disconnect, breakdowns, detachment, and untrustworthy connections among couples.
When we're upset or angry, it is much safer to express ourselves using the "I" statement. With this method, we take responsibility for our feelings and minimize blaming.
A study found that using I- language helped reduce the chances that conflict discussion will descend into a downward spiral of hostility.
The "I" statement in expressing ourselves gets us much better results in bringing us closer to the people in our lives. It allows us to own our feelings and allow for safety and closeness in our connections with everyone we interact with.
7. Uninterrupted active listening
Another simple but powerful communication exercise is called Uninterrupted active listening.
While we might perceive ourselves as being helpful by giving instructions or explaining how to do something, our partner might interpret this behavior as our always needing to "be right."
We as a whole need to feel heard, comprehended, and thought about, and this activity can support both you and your accomplice feel along these lines.
Start by setting a clock for this activity (three to five minutes) and let your partner talk.
They can discuss whatever is at the forefront of their thoughts – work, school, you, the children, companions or family, stress –'s everything reasonable game.
While they are talking, your responsibility is to try not to talk at all until the clock goes off. Just tune in and absorb everything.
While you may not talk during this time, you are allowed to give non-verbal support or compassion through non-verbal cues and gestures.
At the point when the clock goes off, switch and attempt the exercise once more.
Also, remember to check-in with your partner and ask them to explain any points you're uncertain about to make sure you're hearing what they're saying and understanding their point of view.
Asking questions such as "Can you please tell me more about that" can help you gain clarity.
8. Reminisce together
Revisiting and cherishing old memories is a great exercise for couples to feel nostalgic and remember why they love and care for each other.
In this exercise, start by taking some time out of your day and spend time with each other. Focus on remembering your old memories as a couple or use your albums, old letters, gifts, and even messages that you might have exchanged.
Share how you felt during those times; you will find that there is always something that you did not know about your partner.
Speaking freely about old memories makes them even more precious and brings you closer to each other.
9. Quiz each other
How well do you know your partner? Or how well do you think you know your partner?
Here is how you can find out. Prepare a set of questions about your likes and dislikes or old memories and incidents. Pass on the questions to your partner and start quizzing each other.
Remember, the objective of this communication exercise is to have fun and get to know each other better and not to feel sad or judge your partner for getting the answers wrong.
10. Lend me a hand
This amazing couple's communication exercise is about participation. During this
exercise, a couple should finish an assignment together.
The exercise is that both of you will have one hand tied behind your back. This implies you completely should cooperate and participate in compelling verbal communication to fulfill the assignment effectively.
It is an incredible method to take a gander at who is more administrative and who acts as the leader in the relationship.
With this exercise, you'll be able to understand how well you handle stress and pressure as a couple, and if you do fail, you can start finding ways to work on these pitfalls as a couple.
Share this article on
Want to have a happier, healthier marriage?
If you feel disconnected or frustrated about the state of your marriage but want to avoid separation and/or divorce, the marriage.com course meant for married couples is an excellent resource to help you overcome the most challenging aspects of being married.
Learn More On This Topic
You May Also Like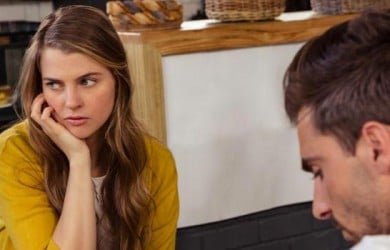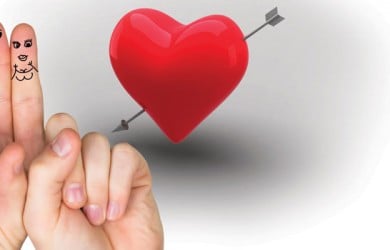 Popular Topics On Married Life