10 Ways to Survive and Thrive in a Long Distance Relationship
The majority of people won't agree if we talk about how long-distance relationships work nowadays. Oftentimes, the people around you, including your friends and family, may advise you never to engage yourself in a long-distance relationship.
Yes, it is not easy. You will hear a lot of testimonies about how his or her partner cheated or have fallen out of love because of the distance. You may be afraid right now to continue the long-distance relationship you have, which you should not be.
Even if how scary people tell you about their random experiences, you have to believe that there are relationships that can work out because they are meant to.
To keep the love burning and the commitment alive, implement these 10 long-distance relationship tips we've listed below!
Also watch:

1. Constant communication is key
If you and your partner are a thousand miles apart, it will be impossible to see each other every day. However, this doesn't mean that you won't communicate.
You have to exert the extra effort of talking to your partner as this goes to be one of the most crucial long-distance relationship advice that you have to keep in mind.
You can make a quick call or send "good morning", "eat your lunch", and "good night" messages every day.
It will be more beautiful if you send him or her some funny I miss you quotes that could even brighten your partner's day. You can check out below some of the quotes that you can use to make him or her laugh:
"I miss you like a fat girl misses cookies."
"Not sure if I miss you or I miss insulting you."
"Oh why you had to be so cute, it's impossible to ignore you."
"I'm in the middle of a battle here, can I miss you later?"
"A dog is not lonely, but a dog missing another dog is."
If you have ample time, you can even make videos with your pictures and talk about how much you love and miss your partner.
There are really a lot of long-distance relationship tips that could make constant communication even more interesting. Since if you truly love the person exerting more efforts will never be a problem.
Related Reading: Communication Advice for Long Distance Relationships


2. Focus on each other's career goals
There is independence in a long-distance relationship. However, this independence is only applicable to your career and yourself.
This long-distance advice can be attained very well. You will have a lot of time to focus on the things that will mold your future, which your partner can also benefit from.
Careers are one of the most well-known reasons why long-distance relationships happen. Your partner might be making his or her dreams possible that's why he or she has to go away.
This is the correct way of loving a person. You let them explore the world even if it means risking things that might make your relationship difficult to handle.
You need to maintain balance as a partner and an individual that needs to earn and chase the future.
Remember that if you establish your career, everything will fall into place, too, including your love life. You are both responsible for holding each other's careers while working on your long-distance relationship.
3. Celebrate together
Every important occasion must be celebrated together. Try to value every happening in your partner's life that makes him or her gloriously happy.
If he gets a promotion, celebrate. If it's his birthday, celebrate. Don't make the distance be an excuse for you to get the celebration you both need to cherish.
What's the use of these modern technologies and applications for communication if you can't celebrate when you are not together in person?
Two of the most used platforms to do video calls are Skype and Facetime. You can just have a simple set up of the dining date while your partner is on the other side of the world.
You can initiate to toast your glasses together through a video call to seal the celebrated moment of your lives. Whatever may be the reason for your celebration, celebrate everything.
This is one of the long-distance relationship tips that you should never forget.
Related Reading: 9 Fun Long Distance Relationship Activities to Do with Your Partner 


4. Set alone time for yourself
Giving yourself a breather or peace of mind is essential in a long-distance relationship. You have to appreciate yourself for keeping things intact, including your career and relationship.
Since you are working, it is given that there may be times that you will feel tired, which can also result in a misunderstanding with your partner. So, it is very important to set a time for yourself, which can help you think clearly and calmly.
You don't need to revolve yourself to your career and your partner; you deserve to be pampered too.
You can even get a new hobby, bond with family and friends, which can help you reconnect with the people that also love you. There are plenty of things to do as you have to make this long-distance relationship advice seriously, in order for you to be extra happy and healthy.
5. Be honest with each other
Honesty is the best policy, or so they say. This must be your main motto together in order for you to survive a long-distance relationship.
Talk and share about everything so that you won't be keeping secrets from each other. If you have a problem, tell him or her. If you feel jealous, say it. If you feel like he or she is acting weird, talk about it.
This long-distance relationship advice can be the very best way to avoid conflicts that might end your relationship. It's better to talk about the problem so that both of you can support and make a solution together. In a long-distance relationship, you have to be an open book for each other.
Related Reading: 6 Ways on How to Build Trust in Long-Distance Relationships 


6. Send gifts more often
There is power in sending gifts to your partner. Again, you should not let distance stop you from doing the usual things a person should do for his or her partner.
Online shops that offer door-to-door delivery are very rampant nowadays. Thus, giving you a lot of reasons to conveniently send gifts to your partner even if miles apart.
People like to store memorable things, and since you can't create memories together yet, you can use your gifts as temporary replacements that you are thinking of him or her.
This may seem easy and simple compared to other long-distance relationship tips. However, this will create a big impact on the heart of your partner. Help your partner remember your love physically by sending gifts such as jewelry, clothes, perfumes, and many more.
7. Schedule dates to visit each other
Even if you are two worlds apart, setting a date to see each other in person is very important. You can't just let your partner wait for you for years without seeing each other.
Every long-distance relationship needs to fulfill each other's yearning, not just emotionally but also physically. You must set a date to look forward to together for you to finally feel each other's warmth.
If you both can survive a long-distance relationship, how much more can you endure if you two are finally together?
This is the highlight of every long-distance relationship tips as this is the moment that both hearts are no longer distant from each other.
Truly, satisfaction is an understatement once you've finally held each other's hands and tell your partner in person how much you love him or her.
Related Reading: 5 Creative Romantic Long Distance Relationship Ideas for Couples 


8. Set a goal for your future
This relationship advice is the same as focusing on each other's career goals.
If you know how to work hard for your career, you also probably know how to set a goal for your future. Make the struggle of being a long-distance relationship as a motivation to achieve your plans. Setting goals for the future will also help you improve your focus.
You probably know for sure that one day, you'll have to settle down with your partner and you don't have to be away from each other. And with that day comes, you must be 100% sure with your bank account and your goals.
You have to believe that the struggle in a long-distance relationship is only for a short time because it will eventually result in the sweet labor of spending the rest of your life with your long-distance relationship partner.
Related Reading: How Unrequited Love from a Distance Feels Like 


9. Avoid doing the things that will make her or him angry
Stop doing the things that will make him or her mad at you. If you know that he or she is jealous of your colleague at work, then stop going out with that person outside of work.
If in case there are meetings that involve you and the person that makes him or her angry, you can tell your partner beforehand so that he or she will know in advance.
In order to avoid conflicts, you need to know the things that make your partner mad and insecure. Once your partner starts doubting you, it will no longer be easy for you to gain his or her full trust.
So, never forget this long-distance relationship advice for you to avoid the dangers of ruining the relationship. Your mind and your heart must be used in deciding things that you should and should not do.
10. Don't make the distance an excuse to stay intimate
It is crucial to set the fire burning for your relationship. Even if you two are in a long-distance relationship, your sexual desire for each other must be taken into consideration.
When love is hot, there is no way a relationship will fall apart. This is one of the easiest long-distance relationship tips you can take on as getting sexy and hot for the one you love is not a difficult task to do.
You can do this by sending each other messages or best sexy quotes that will trigger your partner's sexual desire.
Related Reading: Romantic Ways on How to Be Intimate in a Long-Distance Relationship 


Conclusion
There are many obvious differences in a proximal relationship and a long-distance relationship.
However, now that you have finally read everything, we are very confident that you won't just enjoy the time you have for each other but will also appreciate every little thing that keeps the whole relationship long-lasting!
So, which of the following long-distance relationship tips below are you planning to execute now? Comment your thoughts below!
Share this article on
Want to have a happier, healthier marriage?
If you feel disconnected or frustrated about the state of your marriage but want to avoid separation and/or divorce, the marriage.com course meant for married couples is an excellent resource to help you overcome the most challenging aspects of being married.
More On This Topic
You May Also Like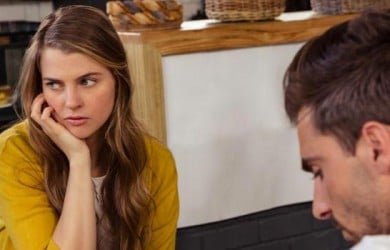 Popular Topics On Married Life