The Psychology Behind Love Compatibility Between Zodiac Signs
You surely heard it before, whether you believe in astrology or not – some signs are a match made in heaven, while some couldn't see eye to eye with each other even if their lives depended on it.
People who believe in astrology, and especially those studying it, swear there is more than what meets the eye when it comes to explaining how our lives and relationships unfold.
Psychology, on the other hand, explicitly denies any ability of astrology to predict and explain human behavior.
Related Reading: Determining Love Compatibility by Birthdate
So, what's behind it all?
Let's analyze the psychology between love compatibility between zodiac signs.
Astrology on love compatibility
Astrology was once a science, not viewed much differently than medicine.
History is filled with cases of rulers who made their decisions almost entirely based on what their court astrologist would say about the issue. The belief is founded in a profound position that all things in Universe are connected, and they affect each other in ways we cannot always explain.
One such effect that celestial objects have on humans, according to astrology, is that of compatibility between people. Who gets along well with whom, who is a heavenly couple, and who's a hellish combination.
In business, family, as well as in romance. And it is precisely in romance that people most often seek advice from astrologists.
Related Reading: Guide to the Most Compatible Zodiac Signs
So, according to astrology, there are four main elements, Fire, Water, Air, and Earth, and they carry the core of one's personality.
Each element is found in three of the twelve zodiac signs, and they make up the basics of how well will two individuals cooperate, will they share the passion, and will it be a positive or a negative union.
In short, the signs of the same element usually get along nicely, as they share the core values and traits. Yet, they might also lose interest fast and drift apart.
When two opposing elements meet, there is bound to be a lot of friction. But, if handled well, such relationships also have the most transformative potential for both partners. Other combinations also have their positives and negatives.
Related Reading: Love Compatibility between Zodiac Signs
Psychology of astrology
And it is precisely this vagueness, masked behind seemingly precise information, that is the main interest of psychology when it comes to astrology. In other words, astrology plays along with our minds' structure to give us a sense of truthfulness. As we will now explain, psychologists looked into what it is that makes believers in astrology stand their grounds.
Empirically speaking, astrology was found not to have any predictive power. There might be a weak correlation here and there, but as with other subjects of scientific research, it can usually be explained by some unknown outside factor that affects the observed connection.
Even more precisely, there are such things as Barnum effect and self-fulfilling prophecy. Barnum effect is a form of erroneous thinking that explains why we might believe horoscope very succinctly.
People tend to believe a description of our personality is very accurate when we believe it's custom tailored for us, while it provides vague and general information applicable to a big group of people.
Related Reading: The Worst Zodiac Sign Compatibility Match for Each Sign
The effect of another error in our thinking, self-fulfilling prophecy, explains seeming love compatibility between signs. When someone has interest in astrology and checks out their compatibility with their partner (as a rule, this happens at the beginning of a relationship), they will tend to work towards what they've read about it.
In other words, by believing that they will have a perfect understanding of the other person, or the opposite, that the relationship is bound to fail, they will unconsciously try and make that happen.
Related Reading: How Compatible Are You With Your Partner According to Astrology?
A case for astrology from a scientific perspective
Yet, let's not dismiss astrology without giving it a fair chance, from the same perspective from which we've criticized it. As Ben Hayden asserts, we should apply our skepticism equally to both sides of the coin.
Modern science does not confirm astrology, but, we shouldn't readily dismiss the notion of birth months affecting some aspects of our lives.
Share this article on
Want to have a happier, healthier marriage?
If you feel disconnected or frustrated about the state of your marriage but want to avoid separation and/or divorce, the marriage.com course meant for married couples is an excellent resource to help you overcome the most challenging aspects of being married.
You May Also Like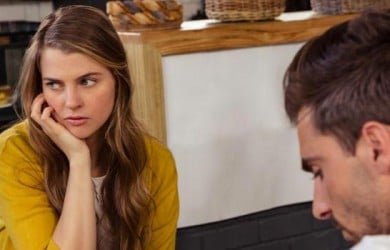 Popular Topics On Married Life