Love Compatibility between Zodiac Signs
There are a lot of ways to find your best love match, but the process can be intimidating and confusing. One way to help narrow the field is to learn what the best love match for your zodiac sign is.
Compatibility is more than just favorable zodiac matches, knowing which signs you mesh best with can really help as you seek out a date or a mate.
Related Reading: Determining Love Compatibility by Birthdate
Read on to learn a little about the best love match for your sign:
1. Aquarius (January 21- Feb 20)

Spontaneous, adventurous Aquarius needs a partner who can keep up with them, no matter how far-fetched their latest scheme seems to be.
Fiery Leo is a great match for Aquarius, as Leo's own spontaneity and willingness to try anything once means they're always up for whatever Aquarius dreams up.
Leo's disdain for conformity also supports Aquarius' eccentric and live by your own rules nature.
But Aquarius can also find love with watery, deep Scorpio, whose philosophical nature will keep that famous Aquarius intellect happy and engaged.
2. Pisces (February 21-March 20)
Those born under the sign of the Fishes like to give and need to receive a great deal of nurturing their partner, so much so that they can risk smothering a more independent spirit.
Pisces finds their ideal match in Cancer, whose warm, nurturing spirit provides a soft place to fall.
Cancers and Pisces alike prefer cozy evenings at home to wild parties, and both signs are known for their loyalty and ability to maintain long-term relationships.
Pisces can find happiness with Taurus as well. Taureans are known to be homemakers and homebodies and can provide a stable home base for the watery Pisces.
Related Reading: The Psychology Behind Love Compatibility Between Zodiac Signs
3. Aries (March 21-April 20)

Fiery Aries likes to call the shots in relationships, so an easygoing partner is best for you.
Airy, intellectual Libra is a great match for those born under the sign of the Ram.
That famous Libra rationality serves to temper Aries' sometimes hot (even self-righteous) temper and helps bring them down to earth.
However, Aries can also find a lot of happiness with spontaneous, happy-go-lucky Sagittarius, who will encourage them to let loose and seek adventure.
4. Taurus (April 21-May 20)
The grounded, earthy Taurus seeks a stable, loving home where everything is in its place.
Meticulous Virgo makes a superb match for Taurus since they both prefer order and attention to detail.
Even the most difficult conversations are easy for this pair since they understand where each other is coming from.
Nurturing Cancer can also be a good match for Taurus, like those born under the sign of the Crab love to nest and spend time at home. Taurus' definition of a perfect date.
Related Reading: How Compatible Are You With Your Partner According to Astrology?
5. Gemini (May 21-June 20)

Life is never dull for Gemini, with their many interests and friendships. Geminis need partners who won't try to hold them back and who will honor their need for freedom.
Aquarius and Sagittarius are ideal matches for Gemini, as both these signs also prioritize freedom, exploration, and wide social networks.
Aquarius' eclectic interests and pursuits mean they'll understand why Geminis need to "live big," while Sagittarius' go-getter attitude and appreciation of time apart from their partner means an ideal balance between freedom and togetherness.
6. Cancer (June 21-July 20)
Open-hearted, nurturing Cancers need a partner who will be just as honest and straightforward and they find a great match in Scorpio, who will never say anything they don't mean.
For Cancers who sometimes need a little help getting out their shell and into the world, a no-nonsense Capricorn is an ideal choice.
Capricorn can also take care of the nuts-and-bolts matters of daily life when Cancer needs to get a little hermity and internal, meaning this is a balanced match for the day to day.
Related Reading: Guide to the Most Compatible Zodiac Signs
7. Leo (July 21-August 20)

Fiery, confident Leo needs a partner who is either fine with living a bit in their shadow or who can shine just as brightly.
Sagittarius, always the star of the show, can keep up with Leo but isn't afraid to burst their balloon if that Leo ego gets out of control.
Leo can also find a good match in Aries, who has enough confidence to not feel intimidated or outshone by gregarious, charismatic Leo.
8. Virgo (August 21-September 20)
Virgos need, above all, a partner who shares their values and worldview. Earthy Taurus and Capricorn both fit the bill here.
Taurus' priority placed on a comfortable, orderly home and life jives with Virgo's need to have everything in its place and have matters out in the open.
Capricorn, with their focus on success and goals, complements Virgo's organized, driven personality and the two can find accountability partners in one another.
Related Reading: The Worst Zodiac Sign Compatibility Match for Each Sign
9. Libra (September 21-October 20)

Rational, intellectual Libra needs someone who will seduce their brain as well as their body and heart.
Look no further than ever-curious Gemini, who will always be up to explore something new, have a rousing debate, or think about something a bit differently.
A Gemini partner will also understand Libra's need to get out and meet people, and will prove to be an equally sociable date.
Libras can also find happiness with Aries, whose stability and groundedness serves as a foil to Libra's impulsiveness and tendency to overthink.
10. Scorpio (October 21-November 20)
Scorpios are intense, and they need partners that can match that intensity.
Aquarius, with their intellect and ability to take a long view, help keep Scorpions from going too deep into their feelings and thoughts.
They can add a bit of spontaneity and fun when their Scorpion sweetheart seems to be swirling in dark waters.
Cancer is also an ideal mate for Scorpio, as their caring nature helps Scorpio feel secure in their most important relationship.
Related Reading: How to Find a Perfect Match as Per Your Birthdate and Numerology
11. Sagittarius (November 21-December 20)

Archers need a partner who is ready to explore the world as they are, and who can run and far and as fast as they can in any direction.
Gemini, Sag's zodiac twin, makes and an ideal partner for the impulsive, life-loving Sagittarius. Gemini's open-mindedness, taste for adventure, and curiosity about the world mean that they'll be ready for any crazy suggestion their Sag partner makes.
Sagittarians can also find contentment with Aries, who will support them in setting and achieving goals (and may even help with the more practical planning aspects).
Related Reading: Sexual Compatibility – Could Astrology Explain Your Sex Life?
12. Capricorn (December 21-January 20)
The no-nonsense, ultimately practical Goat needs a mate that's as hardworking and focused as they are.
Aries makes a great partner for Capricorn, as the Ram's single-mindedness, long view, and high standards match the Goat's values.
Don't be surprised if these two go on to build an empire together!
But Cappies can also find love with Cancer, who will provide a warm, comfortable home as an escape from the grind of the business world and allow Capricorns to be vulnerable in ways they can't out in the rest of the world.
Share this article on
Want to have a happier, healthier marriage?
If you feel disconnected or frustrated about the state of your marriage but want to avoid separation and/or divorce, the marriage.com course meant for married couples is an excellent resource to help you overcome the most challenging aspects of being married.
You May Also Like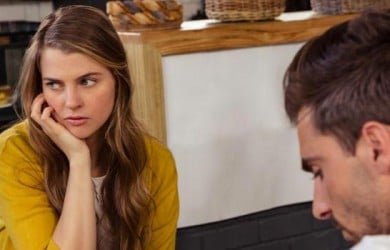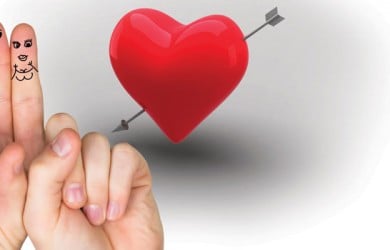 Popular Topics On Married Life