The Psychology Behind Love and Romance
What is the psychology of love? Falling in love is often considered one of the most exciting yet daunting moments in one's life. After all, it's such a complex experience and brings up so many questions, such as "why do we fall in love" and "how do we fall in love."
It's one of the most common human experiences, yet it's not as well-defined as others. There have even been numerous attempts over the years to understand what love is and why and how it happens. However, the answers can still be unclear.
So, what is love? Can it even be defined or explained? Let's find out and learn more about the psychology of love and relationships in this article.
The chemistry and psychology of love and attraction
Is falling in love just psychological, or is it physical? Many think of falling in love as a purely emotional or psychological experience. While psychology and relationships are considered closely related, the truth is, falling in love is as physical an experience as it is emotional.
You'll notice the physical signs even during the initial stages of attraction – racing heart, increased energy, sweaty palms, narrower focus, lightheadedness, among many others.
These physical changes accompany the emotional changes you undergo when you feel attracted to someone or start falling in love with them. However, your body isn't the only one that experiences these changes when you fall in love; your brain undergoes them, too.
These physical signs of attraction are actually caused by the changes in your brain. In this case, your brain is flooded with several feel-good neurochemicals when you fall in love.
These include chemicals like dopamine, oxytocin, norepinephrine, and phenylethylamine, all of which play different roles in our bodies' processes, not just when we fall in love.
For example, dopamine, which has been associated with the giddy feeling we experience during the first stages of attraction, also affects different functions of our brains. These include aspects like motivation, learning, attention, and mood.
However, dopamine is also directly related to our brain's reward system and our experiences with pleasure. In this case, when we perceive a greater reward with a task, there's usually an increase in our brains' dopamine levels.
To understand more about the role of hormones in falling in love, watch this video.
These, along with the amphetamine-like effects of phenylethylamine and norepinephrine, might be the primary reasons we have intense physiological reactions when we feel attracted to someone.
What psychology says about love
If your strong reactions towards attraction and love are from these neurochemicals, does that mean you're not actually "in love?" Not necessarily.
As mentioned, love is a complex human experience that many have tried to define and explain over the years – from artists to philosophers to even scientists. The answers vary from person to person, especially in the context of "true love."
So, what about when it comes to psychology? How does psychology define "true love?" Is there even an explanation in the psychology behind love?
According to one renowned psychologist, Robert Steinberg, there are three primary elements when it comes to love: intimacy, passion, and compassion. He calls this the "Triangular Theory of Love."
In his theory, Steinberg states that different combinations of these three elements are what give us the 7 different types of love psychology, namely:
Liking

Romantic love

Companionate love

Infatuation

Empty love

Consummate love.
Among all these, consummate love is the perfect representation of what comes to mind when we think of "true love." This type of love combines all three elements, wherein you have a physically intimate connection and a deeply emotional one.
Consummate love also means that you and your partner are fully committed to each other, for better or worse. This type of love also means you grow both as individuals and as a couple without either one being compromised.
Of course, this is just but one theory regarding the psychology behind falling in love. There are many more out there that take a different approach to defining "true love."
The psychology behind who we find attractive
Aside from the question "what is true love," you might also be wondering why you're attracted to certain people and not others. Is there a psychological explanation for this?
The answer is yes, but it tends to be somewhat complicated. When it comes to romantic love, psychology also plays a significant role in whom you find attractive or fall in love with.
In this case, different aspects of your life influence the type of person you tend to be attracted to or fall in love with. Your life experiences, emotional and mental health, as well as family background and relations, can all influence your preferences when it comes to the type of people you choose as romantic partners.
That's because people are usually drawn to potential romantic partners who are similar to them, even if they gravitate towards them unconsciously. That's why, even if someone is conventionally attractive, you might not connect as strongly with them as with others if you two don't share many similarities.
This subtle attraction to similarity or familiarity is also considered the primary reason most people choose to date those from the same socioeconomic status, race, or even educational level.
Related Reading: 

Top 10 Signs of True Love in a Relationship
Interesting facts about the psychology of love
Now that you know more about love and romance, let's discuss some of the most interesting psychological facts about love, falling in love, and romance.
Couples tend to look more physically similar after being together for over 25 years.
If you think that couples in long-term relationships seem to look more physically similar after being together for quite a while, you're not alone. Some studies even support this occurrence.
In a 1987 study conducted by Robert Zajonc, he asked more than 100 participants to compare couples who were just recently married to those who were married for over 25 years. He also asked them to judge how similar they appeared.
In the results, most of the participants stated that long-term couples looked more physically alike than those just starting out. So, how does that happen?
According to Zajonc, there are many reasons and factors why couples tend to look more alike as time goes by. Some of these include sharing the same environment and diet. Aside from that, he also stated that people are more likely to choose partners who share similar physical features.
1. Kissing helps us select our romantic partners
Another interesting fact about the psychology of love is that kissing plays a considerable role in how we choose our romantic partners.
Not only does this act of physical intimacy help us feel more connected to our partners, but it can also help us assess a potential partner's suitability.
According to one study conducted by Wlodarski and Dunbar, many participants stated that kissing could significantly impact how attractive they find a partner. This is especially true for women who emphasize kissing as a part of a romantic relationship.
2. It only takes 1/5 of a second to fall in love with someone
If there are times wherein it feels like just simply looking at your partner makes you fall head-over-heels in love with them once more, you should know that it actually only takes 1/5 of a second to fall in love.
In a study conducted by Professor Stephanie Ortigue at Syracuse University, she and her team discovered that a person's brain is automatically flooded with various euphoria-inducing neurochemicals like dopamine and oxytocin when they see someone they love.
They also discovered that it only takes 1/5 of a second for this to happen and that several brain areas are involved in making this happen.
3. Even the smallest acts can go a long way in relationships
When we think of what constitutes "romantic," we often think of the grand gestures we see in movies and on TV. However, in reality, this isn't the case.
One psychology of love survey conducted in the UK, which had more than 4,000 participants, has discovered that most of them are more grateful for the small acts of kindness their partners do for them.
According to the participants, small gestures like taking out the trash or complimenting them on their new look tend to be more appreciated than traditional romantic gestures like flowers or chocolates.
4. Love involves three feelings at once
If the idea of love and romance seems too daunting and complicated, the reason might be because it involves three feelings at once.
According to Helen Fisher, a renowned biological anthropologist, falling in love means dealing with three elements: attraction, lust, and attachment.
What's more, is that the neurochemicals associated with each one vary.
5. Falling in love can reduce your appetite
Romantic stories, and movies often portray "lovesick" individuals as unable to sleep or eat when they're in love. It seems unreal, but there's some truth to this.
As mentioned, the brain releases different types of neurochemicals when you're in love, including dopamine and norepinephrine. While these two can make you feel more energetic and euphoric, they can also cause a decrease in appetite and affect your sleeping patterns.
6. Love makes us blind
Most of us have heard the saying, "love is blind." However, what do they mean by this? According to a published piece by Harvard, being in love with someone can deactivate the neural pathways responsible for our negative emotions.
These include emotions like social judgment and fear, which can impact how we evaluate situations regarding the ones we love. That's why it's sometimes challenging to make more objective assessments when the situation involves a romantic partner.
7. Love can relieve feelings of pain
It's no secret that you tend to feel happier and have an improved mood when you're in love, but did you know it can relieve pain as well?
In a study conducted by Standford's School of Medicine, they found that those feelings of passion can be as effective for pain relief as illegal drugs like cocaine. They discovered that intense love stimulates many of the same brain areas as these substances when they reduce feelings of pain.
So, thinking about your romantic partner can help alleviate those feelings of pain. However, these aren't substitutes for actual pain relievers.
8. Being heartbroken can physically hurt
According to psychology, love can physically hurt at times, especially when you're feeling heartbroken. Being "heartbroken" can happen literally. This condition is called takotsubo cardiomyopathy, and it's a broken heart.
This condition, also known as "broken heart syndrome," occurs mainly in women, wherein they experience weakness in their hearts' primary pumping chamber. This is usually caused by extreme physical or emotional stress, like what you would experience when you lose a loved one.
Scientists are still unsure why it happens and why it happens mostly to women. However, this means someone can die from a broken heart.
Conclusion
While love is considered a universal human experience. It's still not as widely understood or defined as other emotions or experiences. In this case, the psychology of love is one attempt at explaining and defining this complex experience.
Although it can't fully describe what love is or how we even fall in love the way we do, psychology can still provide helpful insights into romantic relationships and strengthen them.
After all, how we experience love varies from person to person and from couple to couple; each romance is unique.
With that said, if you and your partner are experiencing difficulties in your relationship, consulting with a professional like a counselor or psychologist can be an excellent way to understand better your relationship's unique dynamics.
Share this article on
Want to have a happier, healthier marriage?
If you feel disconnected or frustrated about the state of your marriage but want to avoid separation and/or divorce, the marriage.com course meant for married couples is an excellent resource to help you overcome the most challenging aspects of being married.
More On This Topic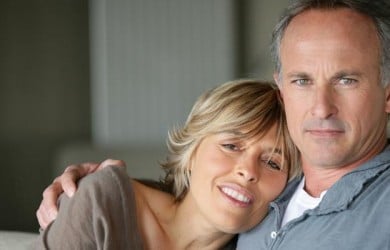 You May Also Like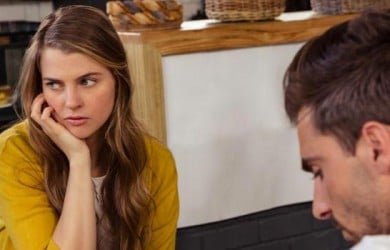 Popular Topics On Married Life