10 Lessons to Transform Your Marriage Starting Now
If you are reading this and you feel in your heart that you're facing struggles in your marriage then read on. First things first, you are not alone and it's perfectly normal to feel down at times. There is no such thing as a perfect marriage but there is definitely an ideal one.
One way or the other, couples will have their own sets of problems may it be financially, infidelity, addiction, emotionally or just that overall feeling of falling out of love. Whatever it is, there are ways to make things work out. Let's tackle the top ten lessons to transform your marriage starting now.
Your marriage right now
Have time to reflect on the past few years or months of your married life. How is it? Did it live up to your expectations? Are you discouraged by your problems or are you seeking lessons or tips that you can use to make things better?
Wanting to work on your marriage means a lot. It's the start of something good because without your commitment, no matter how effective a lesson or advice is, it will not work. You and your partner must be willing to learn from these lessons if you want to work and transform your marriage for the better.
Ten lessons to transform your marriage
The person you chose to spend your lifetime together should also be the person who you trust and respect. Let's go through these ten lessons to transform your marriage starting now.
1. Honesty can strengthen your union
Often times, when we're too tired or we're not feeling better, we tend to say that we're okay just to be able to do our duties as a spouse.
Don't let it be the case. Be comfortable to tell the truth, this way the both of you can compromise.
If you're too tired and you need help with your baby — say so. Don't hold it against your spouse if you're not willing to be honest about it.
From the little things to the big secrets that everyone can get nervous to talk about like someone flirting with you or an ex who has tried communicating you. We'd understand how white lies work but openness is much better.
2. Appreciation is important in a relationship
Appreciation and reassurance can do so much for your relationship. For some, being vocal about their love, appreciation and reassuring their spouses that they love them or that they are the best may sound a little too cheesy but is it? Don't you want to have a relationship where you can freely say that you are proud of your spouse?
3. Understand each other's needs
Understand each other's needs and not just your own. Most often, we hear the words "I want to", "I need to" and "I am entitled to" but has it ever crossed your mind that you spouse needs, wants and is also entitled to have some things on their own?
Practice give and take and acknowledge your spouse's needs and wants.
4. Work together towards a common goal
It's always beautiful to see couples work as a team towards their dreams against seeing a married couple fighting for what they want individually.
You are now a family and as one, it's just right to know how you can help each other.
5. Value your partner's positives
Value your partner's good traits instead of focusing on their shortcomings.
No one is perfect and when you married your spouse, you have an idea that you will need to accept this person as a whole. If you tend to focus on your partner's shortcomings, you will never learn to appreciate them.
6. Think of your life as a married couple
Sometimes things can get a little too overwhelming and that's normal but you still have to think that you are married and if you just work harder, you'll make it.
Can you really imagine your life without your spouse? Don't forget to reassess your vows and you might find yourself recommitting to your marriage again with high hopes.
7. Show your love to your spouse
Show your love to your spouse not just when you're happy but even when you're facing trials. Hold hands, hug and even kiss.
Make your spouse feel that you can go through any trials together. Listen to your heart and don't be shy to show how much you love your spouse.
It's one of the best kept secrets of successful marriages. Show your love and be proud of it.
8. Have time to talk to each other
Communication may be one of the most common lessons that successful married couples would advise everyone.
Any marital adversity can be worked out with proper communication and don't confuse it with just having time to talk.
Communication requires listening too. Be there to listen and compromise not just to talk.
9. Always have a grateful heart
Always have a grateful heart and everything will be better instantly. How do you view life? How do you view your marriage?
If you see it as a burden then it shall be a burden. Know that despite hardships and trials, there are things to be grateful for. Focus on that and you'll see the difference.
10. Commit to your marriage and to your spouse
Commitment doesn't end when you sign your marriage contract. In fact, it's the start of your life together. Commit to be there for your spouse and you'll find your marriage stronger.
Remember when you want to give up
There will be times when you just want to give up, where things are becoming more and more distant but guess what? It's not too late; in fact it will never be too late unless you give up on each other. If you feel that you need a little help, start off with yourself and reflect on your current emotions.
Starting off with these ten lessons to transform your marriage, you can already see how much you can change with just simple lessons of love, faith, commitment and ultimately the respect that you have not just for your spouse but for your marriage itself.
Share this article on
Want to have a happier, healthier marriage?
If you feel disconnected or frustrated about the state of your marriage but want to avoid separation and/or divorce, the marriage.com course meant for married couples is an excellent resource to help you overcome the most challenging aspects of being married.
Learn More On This Topic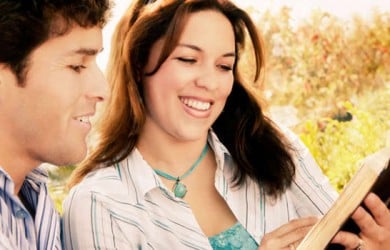 You May Also Like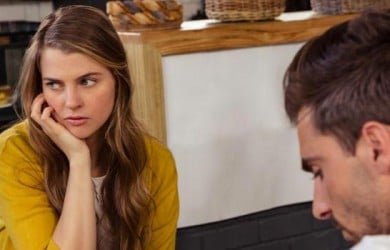 Popular Topics On Married Life