What Is 'Therapy Speak' & How It Can Influence Your Relationship
Have you ever heard of someone giving advice and explaining the complexities of mental health, divorce, or even bipolar disorders?
If you have seen this and know they are not professionals, you're listening to what we call "therapy speak."
With a few clicks and taps, we can get results about studies, books, and even videos about life, mental health, and relationships.
Using these tools, we can already incorporate therapy language in our lives, thus starting the trend.
Is therapy speak beneficial or not?
Let's define therapy speak
Suddenly, everyone is starting to talk like therapists, even using terms that licensed professionals would usually give.
In modern dialogue, psychological terminology has become universally integrated into what is commonly called "therapy speak."
Therapy speak meaning implies that people are now talking about issues, diagnosis, and treatments like they are therapists.
From articulating "boundaries" to addressing "abuse," we delve into this linguistic shift, exploring mental health experiences like anxiety, depression, and bipolar disorder and fostering greater understanding in our societal exchanges.
Is therapy speak good or bad, and why is it becoming so popular?
Why is therapy speak becoming more popular?
Now that you know what is therapy speak, let's talk about the rise of therapy speak and why it's becoming more and more popular.
The rise of therapy speak can be attributed to several intertwined factors.
Firstly, increased mental health awareness and advocacy have reduced stigma, encouraging open conversations about psychological well-being.
People now feel empowered to share their experiences with anxiety, depression, and trauma, using appropriate terminology to articulate their struggles accurately.
Secondly, the digital age and social media provide platforms for discussing mental health openly.
Influencers, celebrities, and individuals sharing their mental health journeys create a ripple effect, normalizing therapy speak and encouraging others to do the same.
Lastly, a growing interest in self-improvement and introspection prompts individuals to engage with therapeutic language.
People seek to understand complex emotions, set healthier boundaries, and navigate relationships more effectively, embracing therapy speak as a tool for personal growth and connection.
How can therapy speak influence your relationship?
First, let's look at some therapy speak examples:
Boundaries:
"I need to set clear boundaries in my relationship to ensure my needs are respected."
Self-care:
"I've had a stressful week, so I'm prioritizing self-care by practicing mindfulness and going for a hike."
Integrating therapy speak into relationships can profoundly impact understanding and communication.
By employing terms like "boundaries," "active listening," and "emotional intelligence," couples can articulate their needs and concerns more precisely, fostering empathy and respect.
Discussing mental health experiences openly, using words like "anxiety" and "trauma," enables partners to support one another effectively.
It encourages a safe space for vulnerability, reducing stigma and promoting a deeper connection.
Therapy language promotes self-awareness, identifying triggers and emotional patterns, leading to healthier relationships.
What are the benefits and drawbacks of using therapy speak in relationships?
Using therapy speak in a relationship can have benefits and drawbacks, depending on how it is employed and the specific dynamics of the partnership.
Here's a comprehensive look at these aspects as we delve into the rise of therapy speak:
The rise of therapy speak means that people are becoming more aware of the importance of therapists and mental health. Due to this, therapy speak offers benefits in your relationship, such as:
1. Improved communication
Therapy speak equips individuals with a shared vocabulary to express their thoughts, emotions, and needs more clearly and precisely. This can lead to more effective and empathetic communication between partners.
2. Emotional awareness
It encourages emotional intelligence and self-awareness. Partners can better understand their feelings and those of their significant other, promoting empathy and emotional connection.
3. Conflict resolution
The use of therapy speak can help couples navigate conflicts constructively. They can identify root causes, discuss boundaries, and employ active listening techniques to find resolutions.
4. Healthy boundaries
Couples can establish and maintain healthy boundaries, which are crucial for individual well-being and the relationship's success. This can prevent issues like codependency and resentment.
5. Reduced stigma
Discussing mental health openly and using therapy speak reduces the stigma surrounding psychological issues.
This can lead to a more supportive and non-judgmental environment.
6. Personal growth
Both partners can work on personal growth and healing within the relationship. This can lead to a more fulfilling and mutually supportive partnership.
While we appreciate how the language of therapy took over dating and relationships, we still need to understand the drawbacks of therapy speak.
1. Over analysis
There's a risk of overanalyzing emotions and situations, leading to excessive self-criticism or constant evaluation of the relationship's dynamics.
2. Misuse of terminology
Misusing therapy speak or using it to manipulate or deflect responsibility can harm the relationship. It's essential to use these terms sincerely and responsibly.
3. Lack of authenticity
More reliance on therapy speak may lead to a lack of genuine, unfiltered communication. Some partners might feel that conversations need to be more clinical or scripted.
4. Intimidation
Introducing therapy speak might be intimidating for some individuals, especially if unfamiliar with these concepts. The power dynamic in the relationship can be affected by this, potentially creating an imbalance.
5. Interference with intuition
Relying solely on therapy speak might encourage partners to trust their intuition and gut feelings, which are also essential for decision-making.
6. Privacy concerns
Discussing highly personal or traumatic experiences openly can raise privacy concerns. Partners should have consent and boundaries regarding what they are comfortable sharing.
In conclusion, using therapy speak in a relationship can be highly beneficial when employed thoughtfully and with genuine intent to improve communication and understanding.
However, couples must strike a balance, ensuring that it enhances rather than hinders the authenticity and trust within the partnership.
Open and honest communication should always be the primary goal, where both partners feel heard and respected.
Therapy speak aims to change lives, but have you ever wondered why you're feeling stuck?
NY Times Best Selling Author + Award Winning Podcast Host Mel Robbins talks about embracing change:
Commonly asked questions
Now that you know about the therapy speak trend, it's time to fully understand the importance of therapy and the licensed individuals who can offer it.
How can I tell if I'm using therapy speak properly?
Therapy speak enhances understanding and empathy without causing intimidation or discomfort.
Please use terms accurately and thoughtfully to ensure you impart knowledge properly, promoting open dialogue.
Watch for genuine comprehension from your partner and be receptive to their responses.
Adapt your approach if it aids effective communication and fosters a more profound connection in your relationship by using therapy language.
Can you name the different kinds of therapy?
There are several types of therapy, each with its unique approach.
Cognitive-behavioral therapy (CBT): This focuses on changing negative thought patterns and behaviors.
Psychoanalytic therapy: Explores unconscious thoughts and feelings.
Humanistic therapy: Emphasizes personal growth and self-actualization.
Interpersonal therapy (IPT): Targets improving interpersonal relationships and communication skills.
Dialectical behavior therapy (DBT): Combines cognitive-behavioral techniques with mindfulness and acceptance strategies.
Talk therapy (Psychotherapy): Broad term encompassing various types of treatment involving verbal communication.
Art therapy: Incorporates creative expression to enhance mental well-being.
Music therapy: Utilizes music to address emotional and psychological needs.
Drama therapy: Involves role-playing and dramatic techniques to explore emotional challenges.
Online therapy (Talk with stranger therapy): Utilizes online platforms for therapy sessions with licensed professionals, providing accessible and confidential mental health support.
How can I find a therapist?
Searching for a licensed therapist online can give you many results, but what happens after that?
Try to take these steps to ensure a good experience:
Research
Look for local or online therapists in directories or through recommendations.
Check credentials
Ensure they are licensed.
Contact
Reach out and inquire about availability.
Consultation
Book a consultation to determine if they are the right fit for you.
Cost and Insurance
Discuss fees and insurance coverage.
What should I expect at my first appointment?
During your first therapy session, expect an introduction to the therapist's approach and confidentiality policy.
You'll discuss your reason for seeking therapy and set goals. The therapist may ask about your history, current challenges, and coping mechanisms.
It's a chance to establish rapport and gauge comfort. Don't be shy to ask questions and share concerns.
The session sets the foundation for trust, a successful therapeutic relationship, and a tailored treatment plan.
What are the benefits of therapy?
While therapy speak can be motivational, you must still consider getting the real deal from a licensed professional.
Therapy offers various benefits, including emotional relief, enhanced communication skills, improved self-esteem, and stress reduction.
It helps manage and overcome mental health issues, offers coping strategies, and fosters self-awareness.
Therapy provides a safe space for expression and validation, promoting healing and personal growth.
It aids in developing healthy relationships and coping with life transitions.
Being more vocal about therapy
Nowadays, we can hear and watch so many people doing therapy speak, but what sets them apart from the real deal?
Well, therapy, a vital tool for mental and emotional well-being, offers relief from stress, improved relationships, and self-awareness.
A licensed therapist equips individuals with coping strategies, enhancing resilience and fostering personal growth.
By addressing mental health concerns and offering a safe space for expression, therapy empowers individuals to lead fulfilling lives, promoting overall happiness and contentment.
Share this article on
Want to have a happier, healthier marriage?
If you feel disconnected or frustrated about the state of your marriage but want to avoid separation and/or divorce, the marriage.com course meant for married couples is an excellent resource to help you overcome the most challenging aspects of being married.
You May Also Like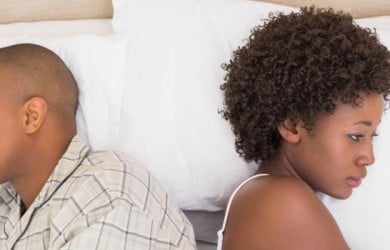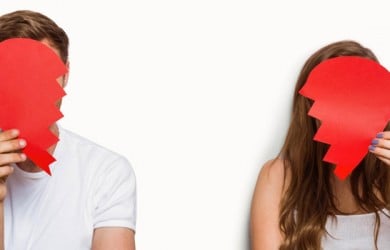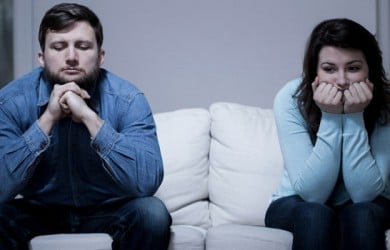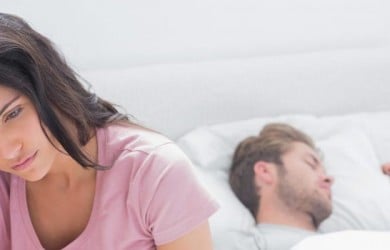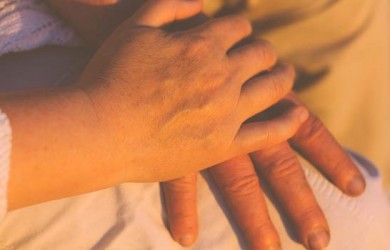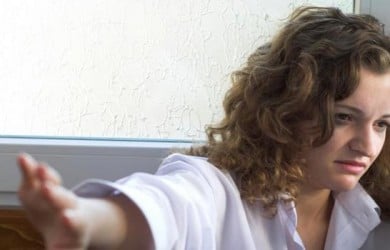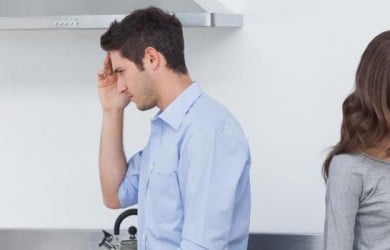 Popular Topics On Marriage Help