Learn Effective Communication Activities and Strengthen Any Relationship
What makes a healthy relationship? How do we make sure that we have a strong and unshakable foundation when it comes to building relations?
Whether it's marriage, family or just any type of relationship, effective communication activities are considered one of the most important factors in sustaining a healthy and happy bond.
The importance of communication
We communicate daily that's why we don't value the importance of communication.
For most of us, it's a normal and everyday thing. Good and effective communication skills and practices is an essential tool in attaining productivity with work and more importantly, it's essential in maintaining a strong and lasting relationship. A person who engages in effective communication activities will be able to maintain a good and open relationship with another person.
Without open communication, no relationship will last and will only be filled with misunderstandings and negative thoughts.
Do you think marriage will last if they don't practice effective communication activities? Would there be a happy family without the effort to properly communicate with each other? How do you think parents can reach out to their kids without proper communication skills?
Today, with the use of gadgets and hi-tech apps to make communication easier has ironically also contributed to the decrease of chances of a person to seek ways to reach out and communicate with one another.
Midnight talks, sharing stories and opening up has now become posts, my stories, and other social media alternatives. This is the reason why proper communication activities are being included in different therapies today, may it be marriage, family, or even personal therapies. Just how effective communication activities are in helping an individual have a better and stronger relationship?
The use of effective communication activities in therapy
The use of activities to improve communication skills is one of the most effective approaches a therapist would recommend for almost every type of therapy. Did you know that the most basic communication skills activities can do wonders in therapy?
The reason for this is fairly simple and we are already aware of it – communication is the key to building respect, understanding, and being able to compromise for the betterment of the relationship. If you truly love a person then you are willing to practice communication skills in order to fully understand your partner, child or spouse.
In fact, no matter how big the argument is, at some point, people will compromise and meet half way if only proper communication is practiced.
To better understand how it helps with the different types of therapy, here are some examples of communication activities that is being incorporated with therapy.
Family
Family therapy happens when there is a need to address family issues, the need to accept a painful loss, to heal wounds, and to generally make the relationship better. Family therapy activities to improve communication is a way where the therapist will explain the importance of these activities to allow each family member to open up.
Healing begins when you can open up on how you really feel. Through communication activities such as playing games where each family member is required to join, the therapist can incorporate exercises with play and fun so it's less stressful to the members of the family.
This is also a great way to open up and this will continue throughout the entire therapy ensuring that communication will now be a part of this family's lifestyle.
Marriage and relationships
Communication activities for married couples are another proven way for therapists to help married couples work on their differences.
These exercises or activities aim to improve the way the spouses talk to each other. The couples take on different communication activities that will help them know how to properly talk to their spouse but will also help them to understand how to communicate properly.
Activities such as sharing of emotions, using phrases and positive language and talking to each other, or as simple as reminiscing the love and beautiful memories can actually change how couples see each other. Communication activities for married couples shouldn't have to be complicated, it just has to be true and both of them should show the same effort.
Parents in dealing with their children
Communication activities for family therapy may also include therapy activities wherein the parents will have exercises that aim to make their kids listen.
Today, parents and children don't have the same communication activities that we had before, in fact, gadget use has become more time consuming than the actual conversation between parent and child.
By reaching out to your child, you build not only closeness but also a way for them to respect and listen. Another important note to consider is the effectiveness of nonverbal communication activities such as making eye contact while you listen.
The best way to teach your child to listen is by setting an example.
Important elements of effective communication
The aim of communication activities in therapy is to teach each one of the patients to understand the importance of communication, the practice of right communication and ultimately the practice of good communication skills even after therapy.
Communication doesn't just end when you are comfortable talking to your partner or family member. In fact, talking and sharing is just the tip of the iceberg. Communication requires a two-way practice where you talk and the other listens or vice versa.
To be able to communicate properly, one must also know how to listen attentively and be able to show empathy and offer help.
Any relationship, may it be marriage, partnership, parent and child or even the whole family – communication activities will help each and everyone to know how to have a real connection wherein love, respect, and understanding is present.
Anyone can practice good communication skills and can incorporate it into their everyday life. No matter what challenges will come your way, as long as there is open communication – there will always be a chance to fix any struggle or problem.
Share this article on
Want to have a happier, healthier marriage?
If you feel disconnected or frustrated about the state of your marriage but want to avoid separation and/or divorce, the marriage.com course meant for married couples is an excellent resource to help you overcome the most challenging aspects of being married.
More On This Topic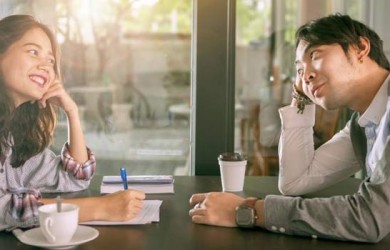 You May Also Like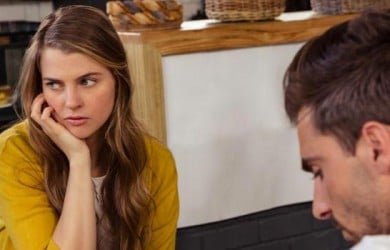 Popular Topics On Married Life